DISCLOSURE: I am not a mental health professional. If you need help finding a mental health care provider, call 1-800-662-HELP (4357) or visit Online Therapy to call, message, or video chat a certified therapist online. This post contains affiliate links. As an Amazon Associate, I earn from qualifying purchases. I may also receive compensation from Online Therapy or other sources if you purchase products or services through the links provided on this page. You can read my full disclaimer.
If you don't know me, music is a huge passion of mine. I'm always listening to it, dancing to it, or making up my own. Plus, my boyfriend makes his own music, so I get to become accustomed to so many new styles and techniques in music.
I've talked quite a bit about music and particular songs that help my different mental illnesses on my blog. I wrote out my depression playlist, as well as my anxiety playlist. I've even written about 15 songs to listen to if you're in a relationship with someone who has troubles with their mental health.
Today, I'll be giving you my favorite albums that center around mental health. They're not in any particular order, because how could I choose? I can't even begin to tell you how many times I have turned to these albums in my life.
When you're struggling with mental health, it might be helpful to talk to an online therapist. I always recommend Online Therapy, because it's a complete online counseling toolkit, and you can get incredible therapy for an affordable monthly cost.
LET GO BY AVRIL LAVIGNE
I know every single lyric of every single song on Let Go. This is my favorite album of all time. I first heard it when I was only 9 years old, and it has even more meaning as the years go by. I don't ever see another record being able to top this one.
Favorite songs off album:
Anything But Ordinary: "Is it enough to love? Is it enough to breathe?"
I'm With You: "It's a damn cold night. Trying to figure out this life"
Naked: "I wake up in the morning, put on my face"
FLYLEAF BY FLYLEAF
Flyleaf's self-titled album used to mean so much to my 14 year old self. Their music is a mix of heavy rock, screamo, and a lot of raw emotions in their lyrics. I understand that this genre of music is an acquired taste, but I encourage everyone to listen to a song or two and really pay attention to the story behind the lyrics.
Favorite songs off album:
Fully Alive: "Fully alive, more than most. Ready to smile and love life."
All Around Me: "I can feel you all around me, thickening the air I'm breathing."
I'm So Sick: "Let me live without this empty bliss"
METEORA BY LINKIN PARK
I think if you haven't heard of Linkin Park, you've probably been living under a rock. Their music, especially their earlier music, is the perfect balance of rock and hip hop. They also have screamo elements intertwined in their heavy-hearted lyrics. I would listen to Meteora constantly when I was in middle school, and I still know pretty much every word to every song.
Favorite songs off album:
Nobody's Listening: "I got a heart full of pain, head full of stress, handful of anger held in my chest"
Breaking the Habit: "I don't know how I got this way. I'll never be alright"
Somewhere I Belong: "I wanna heal. I wanna feel what I thought was never real"
CROSSFADE BY CROSSFADE
Crossfade's self-titled album is so underrated. In fact, I don't think I've ever heard of anyone else knowing them. The songs are incredibly relatable, and I love when a heavy rock band can perform a ballad and it not feel forced or uncomfortable.
Favorite songs off album:
So Far Away: "I've been saved with sun shining on my pain"
Dead Skin: "When I'm awake I can taste how bitter I've become"
Washing the World Away: "This pain could all be over if I just blinked an eye"
SUPERCHICK
When I first started recognizing my symptoms of depression, I discovered Superchick. They have so many amazing songs about various mental health issues, and I will always return to their pop rock music time and time again. Deciding between my favorite Superchick album was a very hard choice, so I decided to just list my all-time favorite songs by them.
Favorite songs of group:
Breathe: "Each breath breathed means we're alive"
Hero (Red Pill Mix): "No one talks to her, she feels so alone. She's in too much pain to survive on her own"
Beauty From Pain: "My whole world is the pain inside me"
ONE DAY REMAINS BY ALTER BRIDGE
Alter Bridge is a metal band, but they have so many relatable lyrics. Honestly, I've never heard music that's so heavy to the ears but so soft to the heart. One Day Remains is probably my favorite album of theirs, but their music remains consistently good across albums.
Favorite songs off album:
Shed My Skin: "I hope I find some peace today. It seems I've gone away."
Down to My Last: "But I'm down to my last. I'm standing here alone."
Broken Wings: "On broken wings I'm falling, and it won't be long."
THREE DAYS GRACE BY THREE DAYS GRACE
Three Days Grace is an alternative rock band that sings a lot of songs about depression and individual turmoil. Even though they have absolutely amazing songs on each album, this album is the one I used to listen to over and over. It still gives me chills any time I listen to it.
Favorite songs off album:
Drown: "I would change my direction, and save myself before I drown"
Home: "This is not a home. I think I'm better off alone"
Just Like You: "I could be mean. I could be angry. You know I could be just like you"
THE PARAMOUR SESSIONS BY PAPA ROACH
The Paramour Sessions by Papa Roach is another album I would hear a lot back in high school. If you're into music that leans towards heavy metal, you'll love them. They sing a lot about addiction, so if you struggle with one or know someone who does, this is the band for you.
Favorite songs off album:
I Devise My Own Demise: "Here's to the life I'm losing"
My Heart is a Fist: "My soul will fight again"
What Do You Do?: What do you do when it all comes down on you?"
BREAK THE CYCLE BY STAIND
Even though Staind had a lot of successful singles, their music still remains under the radar. Once again, they're a heavy rock group. But their songs have so much meaning it's ridiculous. I could go on and on about how their songs make me feel. Definitely check out their other albums as well.
Favorite songs off album:
It's Been Awhile: "I've stretched myself beyond my means"
Outside: "And you can bring me to my knees again"
Epiphany: "Cause it's always raining in my head"
TUESDAY NIGHT MUSIC CLUB BY SHERYL CROW
Sheryl Crow has struggled greatly with depression in her life, so it's obvious that I'd pick Tuesday Night Music Club. When someone sings songs so personal to them, you feel what they're going through. And when you feel someone else's pain so close to yours, you can't help but feel something.
Favorite songs off album:
Strong Enough: "When I'm broken down, and I can't stand"
I Shall Believe: "Please say honestly you won't give up on me"
Can't Cry Anymore: "So long to this life, So much for pretending"
What albums do you listen to when you're having a bad mental health day?
---
Did you know that there is online therapy?
Online Therapy is a complete online therapy toolbox.
Your therapy toolbox includes:
Live video, voice, or text chat session with your therapist
8 easy-to-follow sections, including 25 worksheets
Activity plan, journal, and tests
Yoga and meditation videos
What I love about Online Therapy is that there are several life-changing options and therapists available, and you don't even have to leave the comfort of your home.
This means you never need to worry before getting help.
Get 20% off your first month with my exclusive link.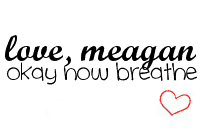 Facebook | Instagram | Twitter | Pinterest | Bloglovin' | YouTube