DISCLOSURE: I am not a mental health professional. If you need help finding a mental health care provider, call 1-800-662-HELP (4357) or visit BetterHelp to call, message, or video chat a certified therapist online for an affordable monthly price. This post contains affiliate links. As an Amazon Associate, I earn from qualifying purchases. I may receive compensation from Better Help or other sources if you purchase products or services through the links provided on this page. You can read my full disclaimer.
Although I've lived with mental illness my whole life, I am not a medical professional. If you need help finding a mental health care provider, call 1-800-662-HELP (4357) or visit BetterHelp to talk to a certified therapist online at an affordable price. This post contains affiliate links. You can read my full disclaimer.
It was Christmas when I gave my boyfriend a mix CD of all the love songs that reminded me of us. It was only three months into our relationship, and I was scared out of my mind to give it to him.
Even though deep down I knew he felt the same way about me, I literally thought of it as one of the biggest risks I could've made. But hey, whaddya know?
Halfway through the second time listening to the CD that night was the first time he told me that he loved me.
And it wasn't just an "I love you."
No, no, no. It was "I love you, Meagan. I love you so much."
Cue cheesy music.
So, yes. Music is very important to me. It's so important because it helps us express ourselves.
I live with anxiety and depression, and my relationship can get pretty rocky because of it.
But at least I have a list of songs that we can listen to whenever we let our struggles with mental illness take hold of our relationship.
15 Love Songs For Mental Illness
1. BIGGER THAN LOVE – LAST CHANCE HIGHWAY
If there's a hole in your heart, you gotta pull it together. It takes the courage to start, but now is better than never
Because of my hyperhidrosis, I used to hide from relationships. I thought that no one could care bout me because of it. I was an idiot, because there's nothing quite like love.
2. FIRST TIME – LIFEHOUSE
I'm feeling alive all over again
We've all been rejected at some point. It sucks, but who cares. Because those rejections just built the foundation for future relationship success.
3. ON A NIGHT LIKE THIS – DAVE BARNES
In this dark so dense, we talk to soft
The first night I ever spent with my boyfriend outside of work, I knew something was different about him. I fell really hard for him that night, and we've spent nearly every day together since.
4. INNOCENCE – AVRIL LAVIGNE
This innocence is brilliant. I hope that it will stay

The best part about relationships are the beginning. Every thing is new and exciting. I think we all wish it would stay that way forever.
5. ORDINARY GIRL – REBELUTION
I've been around you for sometime and yes I've seen some things, but nothing even comes close to the love that you bring
I first heard this song when my boyfriend showed it to me a couple months into our relationship. He told me that it reminded him of me, and it has got me smiling ever since.
6. JUST SAY YES – SNOW PATROL
Just say yes. Just say there's nothing holding you back.
I think a big problem with relationships is that we tend to hold too much back. We don't even understand our own feelings sometimes. And sometimes we even think we can choose the people we fall in love with.
7. I WILL FOLLOW YOU INTO THE DARK – DEATH CAB FOR CUTIE
If there's no one beside you when your soul embarks, then I'll follow you into the dark.
When you truly love someone, you'd do anything for them. My depression really affects my relationship at times, but it's amazing how much my boyfriend is still there for me through for my illnesses.
8. EVERYTHING – COLDPLAY
You're all I want. You're all I need. You're everything.
Relationships take a lot of effort. That's a given. But when you love someone it doesn't matter. You'd do anything to keep that person locked as your everything.
9. WHEN YOU FIND ME – JOSHUA RADIN FEAT MARIA TAYLOR
Cause when I find you, I'll find me
Like holy cheese balls, let me tell you about this song. It's probably my favorite one on this list, because it's just so damn good. It really helps your emotions come out.
10. BY YOUR SIDE – TENTH AVENUE NORTH
I'll be by your side wherever you fall in the dead of night
Throughout our relationship, my boyfriend has watched me struggle to recover from self-harm. And he's always been supportive of my recovery. He never leaves my side because of it.
11. PARACHUTE – INGRID MICHAELSON
I don't need a parachute, baby, if I've got you
This song used to play at my job, so it's kind of hard for me to put on the list. But I love Ingrid Freaking Michaelson. Her songs are so good, and this one is no different.
12. BESIDE YOU – MARIANAS TRENCH
If your wears thin, I will hold you up
My anxiety gets really terrible a lot of the time, but my boyfriend constantly helps me through my attacks. I find a lot of comfort in that.
13. STRONG ENOUGH – SHERYL CROW
Are you strong enough to be my man?
I find this song so, so relatable. My boyfriend is so strong for sticking by my side. When I feel like hell and I just want to be left alone, he won't let me. He's my strongest support system.
14. YOUR GUARDIAN ANGEL – THE RED JUMPSUIT APPARATUS
I will never let you fall. I'll stand up with you forever.
Here's another song I hold near and dear to my heart. I think it's such a relatable song when you find someone so special that you would do anything just to see them smile.
15. JANUARY WEDDING – THE AVETT BROTHERS
True love is not the kind of thing you should turn down
The saying goes, when you know, you know. You'll pretty much know within a few days if you can see them as "the one."
Mental illnesses are hard to deal with. Adding a relationship into the mix makes it that much more difficult.
That's why these 15 love songs are so important to listen to together.
Related posts:
Do you have any love songs about dealing with you or your partner's mental illnesses?
---
More Recommendations:
1.

ONLINE THERAPY
Better Help is the largest online counseling platform worldwide. It makes professional counseling available anytime, anywhere, through a computer, tablet or smartphone.
2.

RESILIENT BIG EBOOK BUNDLE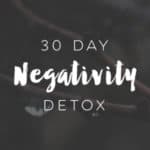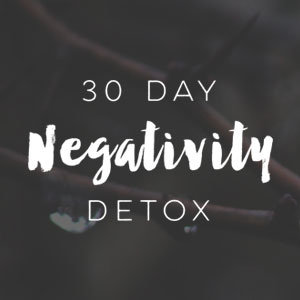 In the Resilient Big Bundle, you'll get 6 amazing personal development products, such as 30 Day Negativity Detox and Figure Out Your Life. All of these together would cost over $120 if you purchased them separately, but you'll get a big discount if you get the whole bundle.
3.

MENTAL HEALTH JOURNAL GUIDES
Rose Minded created three 52 week Mental Health Journal Guides. You can pick from anxiety, depression, and bipolar disorder. In the guides, you can find weekly gratitude, emotional intelligence, self-care prompts. Use the code meagan15 to get 15% off.
4.

SOCIAL ANXIETY TO SOCIAL SUCCESS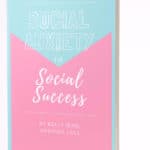 Social Anxiety to Social Success is an eBook Kel from Anxious Lass created. I've read countless ways to recover from social anxiety, and I still found new, important information in her book. The best part is it's written in a warm and relatable way.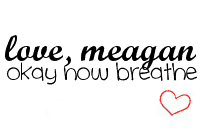 Facebook | Instagram | Twitter | Pinterest | Google+ | Bloglovin' | YouTube