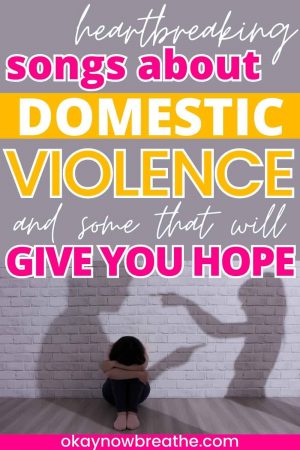 DISCLOSURE: I am not a mental health professional. If you need help finding a mental health care provider, call 1-800-662-HELP (4357) or visit Online Therapy to call, message, or video chat a certified therapist online. This post contains affiliate links. As an Amazon Associate, I earn from qualifying purchases. I may also receive compensation from Online Therapy or other sources if you purchase products or services through the links provided on this page. You can read my full disclaimer.
Listening to songs about domestic violence can be a poignant way to address this unthinkable trauma.
Whether you've witnessed domestic violence or lived through this horrifying pain, it can sometimes feel like you're alone in the world.
But the music recommendations on this list can help you realize that relationship abuse and domestic violence are heartbreakingly more common than we think.
What is domestic violence?
Domestic violence is a pattern of abusive behavior in any relationship that is used by one partner to gain (or maintain) power and control over another intimate partner.
Domestic violence can be ⤵️
Physical
Sexual
Emotional
Economic
Psychological
Technological
The number one goal of the abuser is to stay in the number one power position.
Signs of domestic violence ⤵️
Intimidation
Manipulation
Humiliation
Isolation
Frightening
Terrorizing
Coercing
Threatening
Blaming
Hurting
Injuring
If you, or someone you know, is experiencing domestic violence, the National Domestic Violence Hotline is an excellent resource.
List of Songs with Abusive Relationships:
You'll find a variety of songs (from all different genres) that have to do with abusive relationships and domestic violence.
Because of the heartbreaking subject matter, a lot of these songs can be painful and triggering to listen to.
Some songs put you in the place of the victim, while others put you in the eyes of the abuser.
There are also songs about the victim getting revenge on their abuser.
All that said, please proceed with caution while you listen to these songs for domestic violence.
32 Songs on Domestic Violence
Because domestic violence is often witnessed through the eyes of a child, have you downloaded your free inner child healing workbook yet? 👇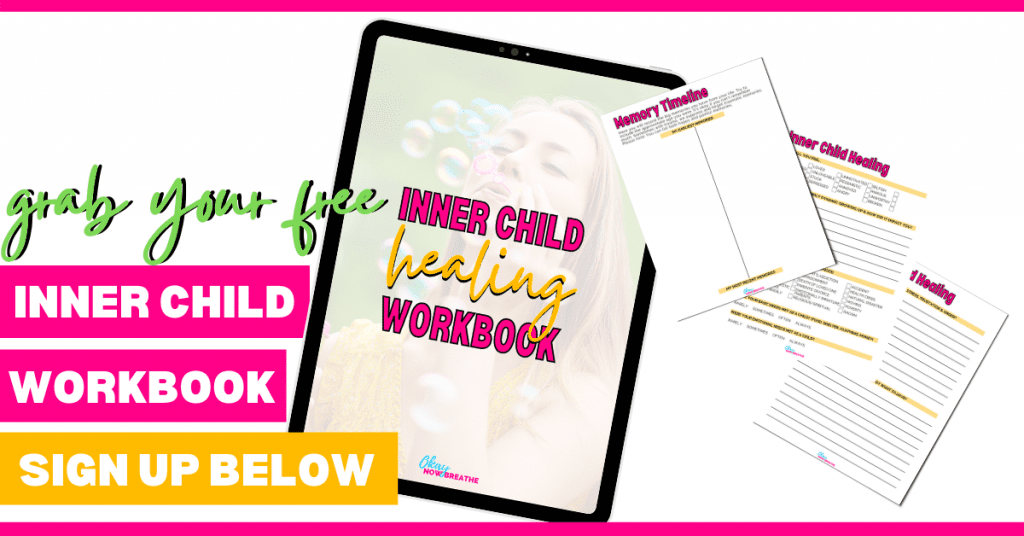 1.

FACE DOWN

(THE RED JUMPSUIT APPARATUS)
Relatable lyrics:
Cover up with makeup in the mirror
Tell yourself, "It's never gonna happen again"
You cry alone, and then
He swears he loves you
Movies about domestic violence:
👉 27 Best Movies About Domestic Violence (That Are Cathartic)
2.

INDEPENDENCE DAY

(MARTINA MCBRIDE)
Relatable lyrics:
Let the weak be strong
Let the right be wrong
Roll the stone away
Let the guilty pay
It's Independence Day
3.

HOLD ON

(GOOD CHARLOTTE)
Relatable Lyrics:
And no one seems to care
Your mother's gone
and your father hits you
This pain you cannot bear
4.

OH, MOTHER

(CHRISTINA AGUILERA)
Relatable Lyrics:
Oh mother, we're stronger
From all of the tears you have shed
Oh mother, don't look back
Cause he'll never hurt us again
Listen to these childhood abuse songs:
👉 40 Child Abuse Songs (When You Had a Bad Childhood)
5.

GOODBYE EARL

(THE CHICKS)
Relatable lyrics:
Well she finally got the nerve to file for divorce
She let the law take it from there
But Earl walked right through that restraining order
And put her in intensive care
6. WHAT'S THE MATTER HERE (10,000 MANIACS)
Relatable Lyrics:
But her screams and cussing,
I hear them every day.
Threats like: "If you don't mind I will beat on your behind,"
"Slap you, slap you silly."
Do you have childhood trauma?
👉 15 Signs of Childhood Trauma in Adults (Repressed and Unresolved)
7.

FAMILY PORTRAIT

(PINK)
Relatable Lyrics:
I hear glasses breaking
As I sit up in my bed
I told dad you didn't mean
Those nasty things you said
8.

CHURCH BELLS

(CARRIE UNDERWOOD)
Relatable lyrics:
But Ken was always gettin' way too drunk
Saturday night, after a few too many
He came home ready to fight
And all his money could never save Jenny
From the devil livin' in his eyes
9.

DOWN WITH THE SICKNESS

(DISTURBED)
Relatable Lyrics:
No mommy, don't do it again
Don't do it again
I'll be a good boy
I'll be a good boy, I promise
Are your parents controlling?
👉 13 Signs of Controlling Parents in Adulthood (That Are Ruining Your Life)
10.

REMEMBER THAT

(JESSICA SIMPSON)
Relatable lyrics:
Remember
How he pushed you in the hallway
Just enough to hurt a little bit
11.

CHERRY WINE

(HOIZER)
Relatable lyrics:
The way she shows me I'm hers and she is mine
Open hand or closed fist, oh, would be fine
The blood is rare and as sweet as cherry wine
12.

BACK EYES, BLUE TEARS

(SHANIA TWAIN)
Relatable lyrics:
Positively never goin' back
I won't live where things are so out of whack
No more rollin' with the punches
No more usin' or abusin'
You might find these TED Talks relatable:
👉 13 TED Talks on Childhood Trauma (to Heal Your Inner Child)
13.

JANIE'S GOT A GUN

(AEROSMITH)
Relatable lyrics:
They said when Janie was arrested
They found him underneath a train
But, man, he had it comin'
Now that Janie's got a gun
She ain't never gonna be the same
14.

ZOMBIE

(THE CRANBERRIES)
Relatable Lyrics:
Another head hangs lowly
Child is slowly taken
And the violence caused such silence
Who are we mistaken
Use these to heal from your childhood:
👉 11 Ways to Heal Childhood Trauma Spiritually (and Awaken Your Inner Child)
15.

WONDERFUL

(EVERCLEAR)
Relatable lyrics:
Hope my mom and I hope my dad
Will figure out why they get so mad
Hear them scream, I hear them fight
They say bad words that make me wanna cry
16.

CONCRETE ANGEL

(MARTINA MCBRIDE)
Relatable lyrics:
She walks to school with the lunch she packed
Nobody knows what she's holdin' back
Wearin' the same dress she wore yesterday
She hides the bruises with linen and lace
Movies about bullying:
👉 28 Best Movies About Bullying (for Teens, Kids, and Adults!)
17.

I'M OK

(CHRISTINA AGUILERA)
Relatable lyrics:
In her early years she had to learn
How to grow up living in a war that she called home
Never knew just where to turn for shelter from the storm
Hurt me to see the pain across my mother's face
Every time my father's fist would put her in her place
See childhood trauma in these movies:
👉 23 Heartbreaking Movies About Childhood Trauma (That are Therapeutic)
18.

HE HIT ME – IT FELT LIKE A KISS

(THE CRYSTALS)
Relatable lyrics:
He hit me and it felt like a kiss
He hit me and I knew he loved me
If he didn't care for me
I could have never made him mad
19.

OUTSIDE OF THAT

(BESSIE SMITH)
Relatable lyrics:
I love him as true as stars above
He beats me up, but how he can love
I never loved like that since the day I was born
20. VIOLET'S TALE (REN)
Relatable lyrics:
Violet was a silent girl and Violet she fell fast
See Stevie was a wrong'un but he sure knew how to charm her
Every night he'd tuck her tight but never left the room
History repeats itself, he'd paint her black and blue
Breaking generational trauma:
👉 35 Breaking Generational Trauma Quotes (to Help End the Toxic Cycle)
21.

STONE COLD DEAD IN THE MARKET

(ELLA FITZGERALD, LOUIS JORDAN)
Relatable lyrics:
Man, he's stone-cold dead in de market
He's stone-cold dead in de market
He's stone-cold dead in de market
I killed nobody but me husband
22.

NEVER AGAIN

(NICKELBACK)
Relatable lyrics:
He's drunk again, it's time to fight
She must have done something wrong tonight
The living room becomes a boxing ring
It's time to run when you see him
Movies about addiction:
👉 32 Sobering Movies About Addiction (Drugs and Alcohol)
23.

FISTFUL OF LOVE

(ANTONY AND THE JOHNSONS)
Relatable lyrics:
And I feel your fist
And I know it's out of love
And I feel the whip
And I know it's out of love
And I feel your burning eyes, oh, burning holes
Straight through my heart
24.

BEHIND THE WALL

(TRACY CHAPMAN)
Relatable lyrics:
Last night I heard the screaming
Loud voices behind the wall
Another sleepless night for me
It won't do no good to call
The police
Always come late, if they come at all
25.

TWO BEDS AND A COFFEE MACHINE

(SAVAGE GARDEN)
Relatable lyrics:
Pick up all the broken glass and furniture on the floor
Been up half the night screaming now it's time to get away
Pack up the kids in the car
Another bruise to try and hide
Another alibi to write
Are your parents toxic?
👉 17 Signs a Parent is Toxic (That are Painfully Relatable)
26. RAIN ON ME – ASHANTI
Relatable lyrics:
I'm looking in the mirror at this woman, down and out
She's internally dying and knew this was not what love's about
I don't wanna be this woman the second time around
'Cause I'm waking up, screaming, no longer believing that I'm gonna be around
27. LOVE THE WAY YOU LIE (EMINEM FT. RIHANNA)
Relatable lyrics:
But when it's bad, it's awful, I feel so ashamed
I snapped, "Who's that dude?", I don't even know his name
I laid hands on her, I'll never stoop so low again
28.

SHOOT

(SONIC YOUTH)
Relatable lyrics:
I won't be asking your permission to leave
I won't be asking not to have this baby, please
And I won't be asking a devil for some bus fare, please
And I won't be asking, I hate to see you bleed
29.

LUKA

– SUZANNA VEGA
Relatable lyrics:
They only hit until you cry
After that, you don't ask why
You just don't argue anymore
30.

ALYSSA LIES

(JASON MICHAEL CARROLL)
Relatable lyrics:
Well, I just brushed it off at first
Cause I didn't know how much my little girl had been hurt
Or the things she had seen
I wasn't ready when I said, "You can tell me."
And she said
Do you live with chronic shame?
👉 18 Signs of Toxic Shame in a Person (That Are Worth Healing)
31.

GO

(BLINK-182)
Relatable lyrics:
Are we all victims of opportunity
Locked outside the door back in '83
I heard the angry voice of the man inside
And saw the look of fear in my mother's eyes
32.

ULTRAVIOLENCE
(LANA DEL REY)
Relatable lyrics:
I can hear sirens, sirens
He hit me and it felt like a kiss
I can hear violins, violins
Give me all of that ultraviolence
More song recommendation posts:
Domestic violence song list:
Listening to songs with domestic violence and abusive relationships can be incredibly sad and triggering.
The lyrics can make you feel helpless and hopeless.
But there is hope and healing.
It's important to talk with your therapist if you've ever experienced or witnessed domestic violence.
If you, or someone you know, is experiencing domestic violence, the National Domestic Violence Hotline is an excellent resource.
💾 Bookmark this page for when you want a cathartic song about domestic violence to listen to.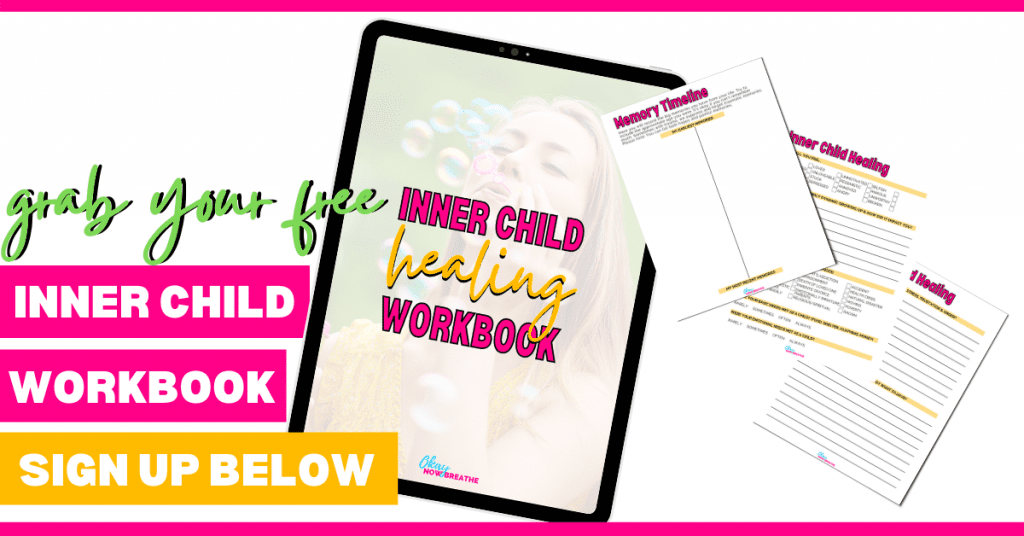 More inner child healing posts:
---
Did you know there's online therapy?
Online Therapy is a complete online therapy toolbox.
Your therapy toolbox includes:
Live video, voice, or text chat session with your therapist
8 easy-to-follow sections, including 25 worksheets
Activity plan, journal, and tests
Yoga and meditation videos
What I love about Online Therapy is that there are several life-changing options and therapists available, and you don't even have to leave the comfort of your home.
This means you never need to worry before getting help.
Get 20% off your first month with my exclusive link.
---

Facebook | Instagram | YouTube | TikTok | Pinterest
Songs About Domestic Violence and Abuse