DISCLOSURE: I am not a mental health professional. If you need help finding a mental health care provider, call 1-800-662-HELP (4357) or visit Online Therapy to call, message, or video chat a certified therapist online. This post contains affiliate links. As an Amazon Associate, I earn from qualifying purchases. I may also receive compensation from Online Therapy or other sources if you purchase products or services through the links provided on this page. You can read my full disclaimer.
Scheduling mental health days into my routine is a huge priority for me.
I've spent the majority of the last couple of years learning how to love and improve myself, and I've never felt more eager to get better.
And even though talking about my experiences with mental illness has been really therapeutic and eye-opening for me, it has also left me feeling more exhausted than ever before.
Whenever I catch myself feeling drained or impatient, I make it a priority to schedule in some much-needed self-care.
If I can, I like to plan at least a day in advance to be able to catch up on my most important tasks.
However, if I'm feeling particularly drained and low, I just accept how I'm feeling and make sure I take care of myself.
I'll let myself completely unwind and focus on myself during my mental health days.
When you're struggling with your mental health, it might be helpful to talk to an online therapist. I always recommend Online Therapy, because it's a complete online counseling toolkit, and you can get incredible therapy for an affordable monthly cost.
4 Reasons Why You Should Have More Mental Health Days
1. YOU'RE NOT WEAK
There's a huge stigma that people who have mental illnesses are "weak" and "not trying hard enough."
This couldn't be further from the truth.
We go through more pain than anyone could imagine. Our lives are tested every single day.
Most of the time, all we're trying to do is survive.
If that makes us weak, then I think someone needs to rewrite the definition in the dictionary.
Because every time we break down all these stigmas, we are becoming a stronger person.
And no. Taking a mental health day does not make us weak.
It means we care about ourselves enough to make to ourselves a priority.
2. YOUR SELF-LOVE GROWS
We do the most growing when we're left with just ourselves.
We let our barriers come down when we are alone, and we learn who we truly are without other people around.
Most importantly, we'll learn the people who are worth having in our life. More and more, we figure out what we want in life.
If we keep letting bad people walk all over us, we're not respecting ourselves.
We must figure out the people who are good for your mental health.
Related post:
3. HAVE IT YOUR WAY
The best, most favorite part about mental health days is we can celebrate them anyway we want.
Want to marathon all of Harry Potter or beat an entire video game? Go for it.
Want to spend an entire day pampering yourself with facials and a hot bubble bath? More freaking power to you.
Your mental health days don't even have to be spent alone.
Go shopping with your best friend or go out to eat with your favorite people.
Do whatever it is that makes you the happiest. I guarantee you'll feel more rejuvenated by the end of the day.
4. THEY'RE VITAL
I never really knew just how important mental health days were until I quit my full-time retail job.
Now that I'm self-employed, it's so easy for me to lose track of my days and work all the stinking time.
But I need to set some time for myself. Mental health is just as important as physical health.
Most of us try to eat healthily and exercise. Why don't we do that for our mental health too?
You've only got one mind, one body, one spirit.
Please remember to be kind to yourself.
When's the last time you had a mental health day? How did you spend it?
Related post:
---
Did you know that there is online therapy?
Online Therapy is a complete online therapy toolbox.
Your therapy toolbox includes:
Live video, voice, or text chat session with your therapist
8 easy-to-follow sections, including 25 worksheets
Activity plan, journal, and tests
Yoga and meditation videos
What I love about Online Therapy is that there are several life-changing options and therapists available, and you don't even have to leave the comfort of your home.
This means you never need to worry before getting help.
Get 20% off your first month with my exclusive link.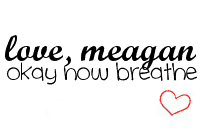 Facebook | Instagram | YouTube | Twitter | Pinterest
Self-Love eBook
In this FREE 16-page, detailed eBook, I offer all the inside knowledge I personally use on my self-love journey.