DISCLOSURE: I am not a mental health professional. If you need help finding a mental health care provider, call 1-800-662-HELP (4357) or visit Online Therapy to call, message, or video chat a certified therapist online. This post contains affiliate links. As an Amazon Associate, I earn from qualifying purchases. I may also receive compensation from Online Therapy or other sources if you purchase products or services through the links provided on this page. You can read my full disclaimer.
Best Self-Help Books for Depression
What are the best self-help books for depression?
Well, they have to be chock-full of helpful information and no fluff.
Plus, they have to be authentic, raw, and relatable in order to actually help your depression.
When you're struggling with your mental health, it might be helpful to talk to an online therapist. I always recommend Online Therapy, because it's a complete online counseling toolkit, and you can get incredible therapy for an affordable monthly cost.
Read below to find the best self-help books I recommend to help fight depression.
13 Books to Help Depression
1.

THE DEPRESSION CURE
The Depression Cure focuses on a 6-step program to overcome depression for those who haven't responded to anti-depressants.
For a more holistic approach, you'll learn about what foods to eat, why sunlight is so important, sleep habits, and more.
If you're looking to supplement your treatment, The Depression Cure offers hope and a practical path to recovery.
Can't get enough sunlight?
2.

THE NOONDAY DEMON
My cousin recommended The Noonday Demon to me years ago when I was going through some of the worst depression of my entire life.
What's unique about this book is that it explores depression in personal, cultural, and scientific terms.
The Noonday Demon helps you realize just how complex depression really is.
3. HARDCORE SELF-HELP: F**K DEPRESSION
F**k Depression is a straight-to-the-point self-help book written in a laidback language we can all understand.
If you get turned off by humor in serious settings, you probably won't like this book.
But if you want to read an enlightening book that's based on actions you can take, give F**k Depression a read.
4.

DON'T BELIEVE EVERYTHING YOU FEEL
Don't Believe Everything You Feel blends CBT and emotional schema therapy to help you explore your own deeply held personal beliefs about emotions.
You'll then be able to determine if your beliefs are helping you or hurting you.
If you're looking to adopt healthier coping strategies, Don't Believe Everything You Feel is well worth a read.
5.

THE UPWARD SPIRAL
Based on the latest research in neuroscience, The Upward Spiral offers a practical and effective approach to beating depression.
Unfortunately, there isn't one big solution to depression, but there are numerous smaller steps you can take to alter brain activity and chemistry.
Whether you suffer from depression (or just want a better understanding of the brain), The Upward Spiral shows the science behind our emotions, thoughts, and actions.
If you're like me and you prefer to listen to self-help books, you can try Audible FREE for 30 days. With Audible, you can listen to professionally-narrated audiobooks anytime and anywhere.
6. THE HILARIOUS WORLD OF DEPRESSION
The Hilarious World of Depression is filled with candid honesty, humor, and hope.
You'll unearth conversations of suicide, self-medicating, and what to do when you don't understand your symptoms.
John Moe, the author, is also the host of The Hilarious World of Depression Podcast.
More mental health podcasts:
7.

HAPPIER NOW
In Happier Now, you'll learn how to stop chasing perfection.
You'll learn to embrace everyday moments more often.
Best of all, you'll learn about boosting your "emotional immune system" and embrace difficult times with compassion and stability.
I listened to this one on audiobook, and it was incredibly eye-opening!
8.

365 DAYS OF HAPPINESS
With 365 short daily readings, 365 Days of Happiness will inspire you to be more grateful and more positive.
It offers daily tips, inspirations, and conversations to guide you to live your happiest life possible.
Each day is no more than two pages long, so even the busiest person has time to gain gratitude from this book.
More happiness books:
9.

THE MINDFUL WAY THROUGH DEPRESSION
In The Mindful Way Through Depression, you'll learn how to face life with greater resilience.
The goal is to cultivate mindfulness and reconnect with your feelings.
The Mindful Way Through Depression also comes with a CD filled with guided meditations.
10.

THE POWER OF VULNERABILITY
I love listening to Brene Brown on audiobook.
Vulnerability is not weakness. In fact, it's the exact opposite.
The Power of Vulnerability is a must-read if you want to show the world your most authentic self.
When we are vulnerable, we are opening ourselves up to the experiences that bring purpose and meaning to our lives.
More on authenticity:
11. THE COGNITIVE BEHAVIORAL WORKBOOK FOR DEPRESSION
The Cognitive Behavioral Workbook for Depression shares evidence-based tools to help you overcome depression.
With worksheets and exercises, you'll assess your depression and learn fundamental skills to finally feel better.
Recommended by therapists, The Cognitive Behavioral Workbook for Depression will help you bounce back when you're feeling depressed.
12.

UNFU*K YOURSELF
Unfu*k Yourself helps you to get out of your head and learn to really experience life.
Negative self-talk is the biggest contributor to our unhappiness and our inability to feel successful.
Gary John Bishop leads you through seven main positive affirmations to carry positivity throughout your life!
13.

MIND OVER MOOD
Mind Over Mood will help you change how you feel by changing the way you think.
You'll follow step-by-step plans to overcome depression, as well as anxiety, anger, guilt, and shame.
With Mind Over Mood, you'll learn proven, powerful, and practical strategies to transform your life.
Recommended self-help books for depression
The NHS says that self-help books are an effective way to treat depression.
As a recap, here are 13 I recommend:
Which self-help book at you looking forward to reading?
More self-help books recommendations:
---
Did you know that there is affordable online therapy?
Online Therapy is a complete online therapy toolbox.
Your therapy toolbox includes:
Live video, voice, or text chat session with your therapist
8 easy-to-follow sections, including 25 worksheets
Activity plan, journal, and tests
Yoga and meditation videos
What I love about Online Therapy is that there are several life-changing options and therapists available, and you don't even have to leave the comfort of your home.
This means you never need to worry before getting help.
Get 20% off your first month with my exclusive link.
---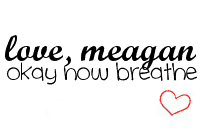 Facebook | Instagram | YouTube | Twitter | Pinterest
13 Best Self-Help Books for Depression