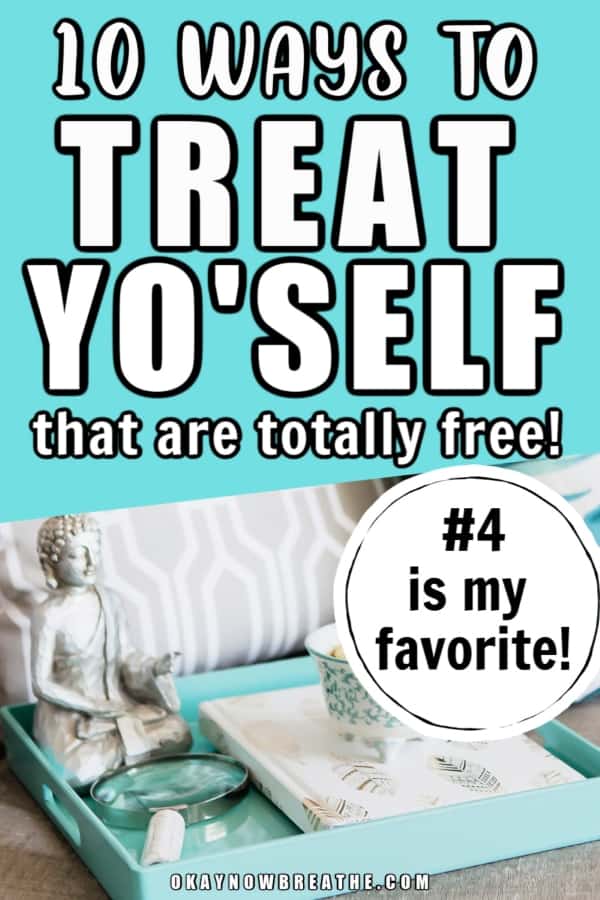 DISCLOSURE: I am not a mental health professional. If you need help finding a mental health care provider, call 1-800-662-HELP (4357) or visit Online Therapy to call, message, or video chat a certified therapist online. This post contains affiliate links. As an Amazon Associate, I earn from qualifying purchases. I may also receive compensation from Online Therapy or other sources if you purchase products or services through the links provided on this page. You can read my full disclaimer.
Self-Care Ideas: Treat Yourself for Free
Ahh yes…another post about self-care filled with ideas to treat yourself. Cause why not.
We all deserve to take care of ourselves.
As the saying goes, the best things in life are free.
Self-Love eBook
In this FREE 16-page, detailed eBook, I offer all the inside knowledge I personally use on my self-love journey.
I truly believe the best way to refresh and treat yourself is by focusing on the present moment, being mindful, and enjoying time with just yourself.
Read below for my 10 ideas to treat yourself for absolutely no money at all!
When you're struggling with stress and overwhelm, it might be helpful to talk to an online therapist. I always recommend Online Therapy, because it's a complete online counseling toolkit, and you can get incredible therapy for an affordable monthly cost.
1. TAKE A BUBBLE BATH
Nothing says "I love myself" more than a good soak in a hot bubble bath.
Honestly, I live for bubble baths.
They are so healing for the mind and body.
If I have some in the house, I love to run some cruelty-free bubble bath soap under the water and pour in some Epsom salt as well.
Epsom salt relaxes my body so much, and it's fantastic at relieving aches and pains.
It's amazing how much of a difference there is between a normal bath and a bubble bath.
More on baths:
2.

READ A BOOK
When you read a book, you immerse yourself in the story.
You get to forget about everything else that's going on for a few moments.
There's hardly any better feeling than having a book in my hand while I'm laying in the grass, soaking up the sun.
Harry Potter is always a go-to of mine. I even wrote a post on why Harry Potter helps my mental health.
If you're like me and you prefer to listen to self-help books, you can try Audible FREE for 30 days. With Audible, you can listen to professionally-narrated audiobooks anytime and anywhere.

If you don't own any books, go check one out from the library.
You could even read a magazine or two right off the internet, if that's more your fancy.
More book recommendations:
3. WATCH YOUTUBE VIDEOS
I honestly would be so much worse off without YouTube videos.
In the thick of my anxiety and depression, I would watch them every single morning to help center myself for the day.
Whenever I'm faced with terrible anxiety, they help calm me enough to where I can function.
Some of my favorite YouTubers right now are Jessica Braun and TylerTravelsTV.
I especially love their vlogs, because it makes me feel like I'm just hanging out with a friend.
⭐ Did you know I have a YouTube channel?
That's right! I run Peaceful Awakening Meditations with my fiance.
There, you'll find a bunch of videos filled with loving, positive affirmations, as well as inspiring instrumental music.
Here's one of my favorites! ↓
Be sure to subscribe here!
Related posts on YouTube:
4. TURN UP THE MUSIC
Where would any of us be without music?
Music is a part of every single culture. Music heals us from the inside out.
I've also created a bunch of music playlists on my blog.
One of my absolute favorites is 10 Best Positive Songs to Hear to Help Depression.
You can also listen to the music my fiance produced on our YouTube channel, Peaceful Awakening Mediations. Shameless plug alert.
More music playlists:
5. DO YOGA
You're probably thinking, "I can't even touch my toes! I could never do yoga!"
Well, let me tell ya folks: Yoga is for everyone!
There are so many different types of yoga, and I'm sure you'll find one that's right for you.
One of my absolute favorite places to learn more about yoga poses, flows, and sequences is Yoga Download.
There are a countless selection of free yoga classes, from beginner all the way to advanced as well as different lengths.
The best part is you can do yoga in the comfort of your own home.
My favorite way to do yoga is outside so I can breathe into my poses with the wind.
6. PLAY A VIDEO GAME
My love for video games is real.
Whether my depression or my anxiety is fighting me, video games help me so much when I'm having a bad day.
According to Thrive Global, video games are good for your mental wellbeing.
And did you know that your library most likely carries video games from all types of systems?
I've even seen practically brand new games just waiting for me to take home with me.
Take a peek at my list of Best PlayStation Games for Your Mental Health.
I talk about my favorite games, such as Kingdom Hearts and Uncharted, that I swear help my wellbeing so much.
More posts on video games:
7.

LISTEN TO AUDIOS
⭐ Peaceful Awakening Meditations ⭐
My YouTube channel, Peaceful Awakening Meditations, is filled with life-altering mindset affirmations.
Every meditation is associated with at least one chakra, and it will completely change your life!
Check out my positive affirmation playlist:
You can learn more about chakras here: 5 Deeply Spiritual Ways to Help Heal Depression.
⭐ Excel at Life ⭐
I would be in such a worse spot mentally if I didn't have Excel at Life audios guiding me.
These audios have made the biggest impact on my life, and they're incredibly eye-opening and life-changing.
All of their audios are cognitive therapy based with a focus on mindfulness.
I used to listen to them multiple times a week, and I've noticed a huge change in my way of thinking and thought processes.
8. DECLUTTER YOUR SPACE
In the past several years, I've learned just how soothing decluttering can be.
Too much junk clutters the space, leaving chaos, and even anxiety.
Sometimes, all we need for self-care is to have less crap crowding around us.
If you have no idea where to start, here are 80 things you can declutter right now.
You can also watch declutter videos on YouTube to give you ideas.
You can donate your used items (and get a tax deduction), or you can even make some extra cash by selling your items through places like Poshmark!
Get some self-care and put a little extra money in your wallet.
It's the perfect idea to treat yourself!
Related decluttering post:
9. POP IN A MOVIE
I'm a big movie lover, and you can almost always find me watching one sometime throughout the day,
If you have Netflix and Hulu, there are so many movies from all different genres.
If you don't have Netflix or Hulu, run to your library and grab a handful from there.
I've discovered some of my favorite movies from the library.
You can also find free movies on Tubi and Vudu (you have to pay for some of those).
I really recommend any coming-of-age movies like Now and Then and Gold Diggers: The Secret of Bear Mountain.
You can find more recommendations on my Top 12 Feel-Good Movies to Fight Depression.
Popping in a movie is one of the best ideas to treat yourself!
10. READ SELF-LOVE AFFIRMATIONS
I love me some positive self-talk.
Affirmations might seem cheesy, and maybe even a bit delusional at first, but filling your head with self-love is what your brain needs to hear.
The more you practice self-love, the more natural it seems.
The more natural it seems, the more you'll start to believe how worth it you are!
More affirmations:
Self-Love eBook
In this FREE 16-page, detailed eBook, I offer all the inside knowledge I personally use on my self-love journey.
Self-Care Treat Yourself Ideas
At the end of the day, you are the only person you've got.
So take care of yourself, love yourself, and accept who you are at this present moment.
What are your favorite ideas to treat yourself? Tell us in the comments below!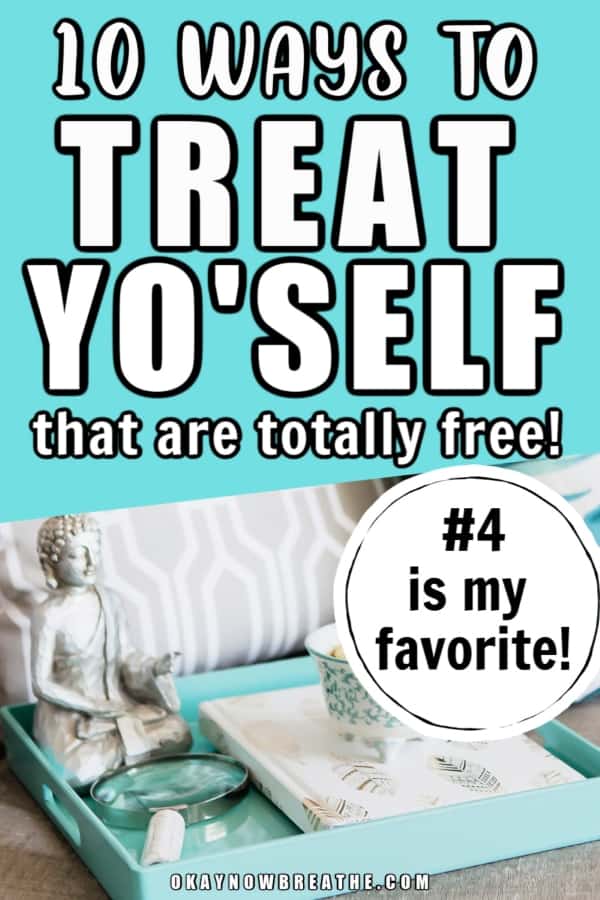 ---
Did you know there's online therapy?
Online Therapy is a complete online therapy toolbox?
Your therapy toolbox includes:
Live video, voice, or text chat session with your therapist
8 easy-to-follow sections, including 25 worksheets
Activity plan, journal, and tests
Yoga and meditation videos
What I love about Online Therapy is that there are several life-changing options and therapists available, and you don't even have to leave the comfort of your home.
This means you never need to worry before getting help.
Get 20% off your first month with my exclusive link.
---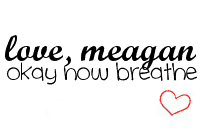 Facebook | Instagram | YouTube | Twitter | Pinterest
Treat Yourself Ideas for Free
Self-Love eBook
In this FREE 16-page, detailed eBook, I offer all the inside knowledge I personally use on my self-love journey.