DISCLOSURE: I am not a mental health professional. If you need help finding a mental health care provider, call 1-800-662-HELP (4357) or visit Online Therapy to call, message, or video chat a certified therapist online for an affordable monthly price. This post contains affiliate links. As an Amazon Associate, I earn from qualifying purchases. I may receive compensation from Online Therapy or other sources if you purchase products or services through the links provided on this page. You can read my full disclaimer.
Although I've lived with mental illness my whole life, I am not a medical professional. If you need help finding a mental health care provider, call 1-800-662-HELP (4357) or visit BetterHelp to talk to a certified therapist online at an affordable price. This post contains affiliate links. You can read my full disclaimer.
What makes the world amazing is that we're all different. We all have different personalities and ideas, and I think that's what helps the world to thrive and grow.
The more you learn about yourself, the closer you can get to becoming your most authentic self. I absolutely love learning about myself. In fact, the more I get to know myself, the more compassionate I am towards other people.
Here are 5 personality tests you can take to get to know yourself better:
5 Personality Tests to Get to Know Yourself Better
1.

MYERS-BRIGGS TYPE INDICATOR
According to this theory, there are 16 types of personalities. Are you introverted or extroverted? Sensing or intuitive? Thinking or feeling? Judging or perceiving?
I feel like this is my favorite personality test, and I think it's scary accurate. The first time I took this test was back in high school, and the results were the same back then as they are now. Which is pretty cool and makes me realize that this is who I truly am.
Find out which personality type you have.
2. LEARN YOUR LOVE LANGUAGE
A love language is how we express and receive love. There are 5 main love languages: Words of Affirmation, Quality Time, Acts of Service, Receiving Gifts, and Physical Touch.
How you love and how you feel love goes well beyond just intimate relationships, too. Your love language also goes into things like friendships and how you express love to your children.
You can read more in this amazing, eye-opening book. This book has tremendously helped my relationship.
Related post:
3. BIG 5 PERSONALITY TEST
Big 5 is one of the most respected personality theories out there. It is the most widely accepted and used model of personality.
According to this theory, there are 5 broad dimensions of personality: Openness, Conscientiousness, Agreeableness, Extroversion, and Neuroticism.
You can figure out your results here.
4.

FIND YOUR LEARNING STYLE
Everyone learns in their own way. There are auditory learners, visual learners, and those who learn by doing. Many people learn by a combination of learning styles. Others learn by only one.
Knowing your learning style will help you become a more efficient learner, become better at studying, and will help accept yourself for who you are.
You might already know your learning style, but if you don't quite know yet, you can find out here.
5.

ECLECTIC ENERGIES ENNEAGRAM TEST
The Enneagram is a powerful guide to understand your personality and inner workings. It's the most visual representation I've seen.
According to this theory, there are 9 levels of our personality. It's a little confusing to understand at first, but it is eye-opening once you do.
Take this test to see your results.
What personality tests have you taken? What were your results?
---
More recommendations:
1.

ONLINE THERAPY
Better Help is the largest online counseling platform worldwide. It makes professional counseling available anytime, anywhere, through a computer, tablet or smartphone.
2. THE MINDFULNESS WORKBOOK FOR OCD
When I was first diagnosed with OCD, The Mindfulness Workbook for OCD was the book I turned to. It covers several different types of OCD ranging from checking to relationship OCD (which is what I have). Its approach is cognitive behavioral therapy based, but it's written in a very compassionate and warm way that makes you feel more at ease.
3.

DREAMS INTO REALITY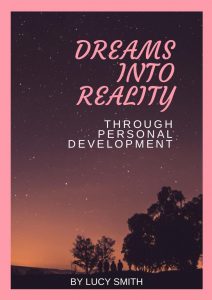 Dreams into Reality eBook covers different topics of personal development to improve your mindset and your life. It will help you overcome anxiety, limiting beliefs, fears, and become a much happier and more positive person.
4.

SOCIAL ANXIETY TO SOCIAL SUCCESS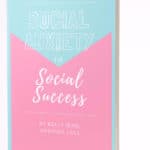 Social Anxiety to Social Success is an eBook Kel from Anxious Lass created. I've read countless ways to recover from social anxiety, and I still found new, important information in her book. The best part is it's written in a warm and relatable way.
5.

RESILIENT BIG EBOOK BUNDLE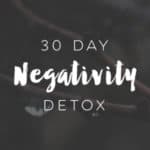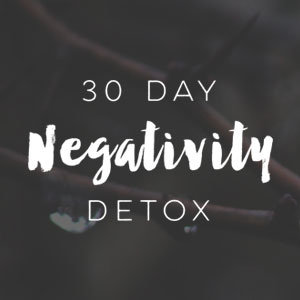 In the Resilient Big Bundle, you'll get 6 amazing personal development products, such as 30 Day Negativity Detox and Figure Out Your Life. All of these together would cost over $120 if you purchased them separately, but you'll get a big discount if you get the whole bundle.
6. BLESSING MANIFESTING DIGITAL PRODUCTS
Blessing Manifesting sells a bunch of digital products focusing on self-love and personal development. You can either buy them in a digital version or physical copy.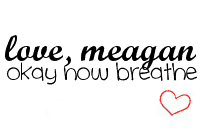 Facebook | Instagram | Twitter | Pinterest | Bloglovin' | YouTube