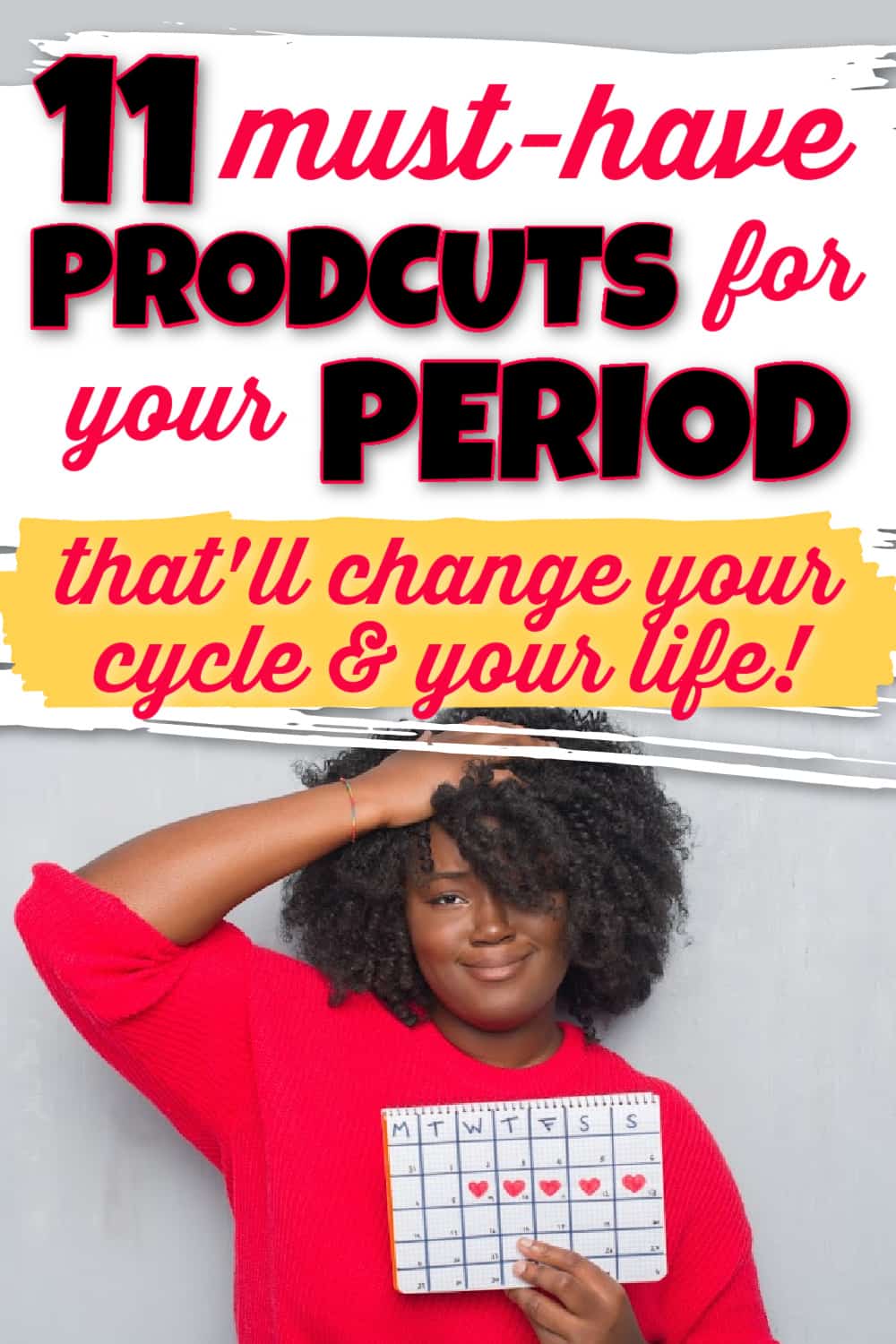 DISCLOSURE: I am not a mental health professional. If you need help finding a mental health care provider, call 1-800-662-HELP (4357) or visit Online Therapy to call, message, or video chat a certified therapist online. This post contains affiliate links. As an Amazon Associate, I earn from qualifying purchases. I may also receive compensation from Online Therapy or other sources if you purchase products or services through the links provided on this page. You can read my full disclaimer.
11 Best Period Products
Tired of your menstrual cycle completely dictating your life? These best period products are meant for you!
Whether you're dealing with debilitating cramps, heavy bleeding, unstable moods, or painful acne, this list features something that will change your life!
From period cups to herbal supplements to even crystals, keep on reading for 11 must-have products for your periods.
Best Products for Period
1.

PERIOD TRACKERS
✨ Have you gotten your copy of these period trackers? Use the code PERIOD for 10% off!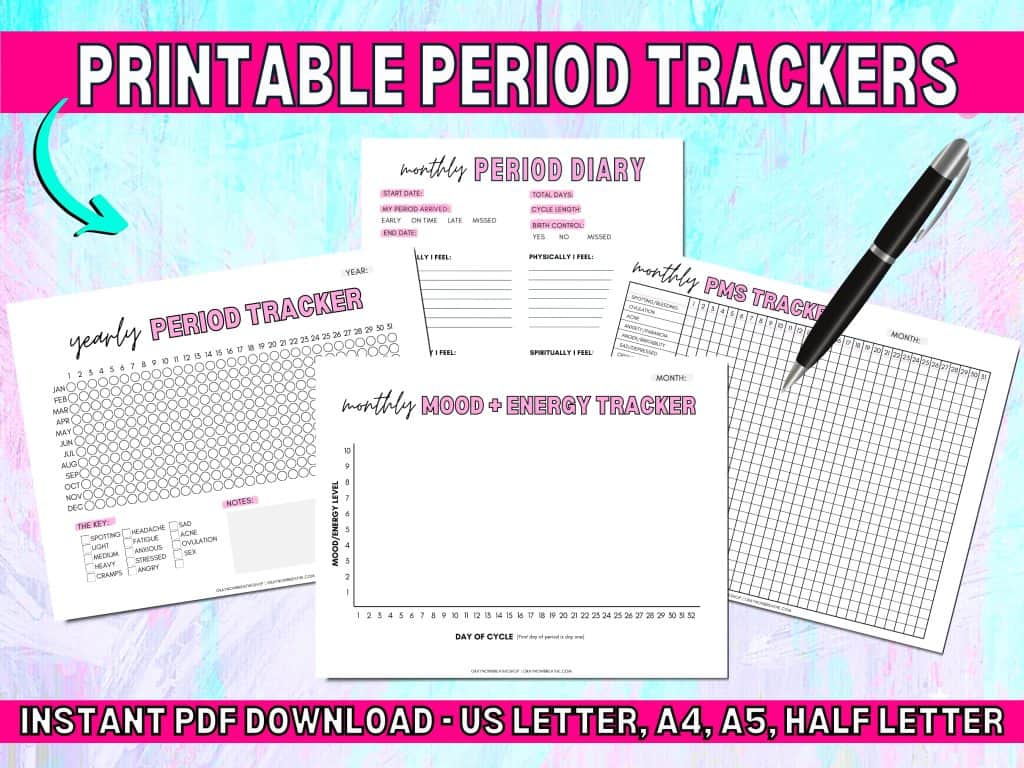 Did you know tracking your period can help you navigate your pain by recording all your symptoms?
Yes, recording and keeping track of your entire cycle will help you see the patterns of your mood, energy, and symptoms.
⠀⠀⠀⠀⠀⠀⠀⠀⠀
This is actually the first step to getting all your crippling symptoms more under control 🙌
Things to record in period tracker:
🔴 Cramps and Bleeding
🔴 Moods and Emotions
🔴 Birth Control and Sex
🔴 Hair and Skin
🔴 And much, much more!
Use the code PERIOD to get 10% off these period trackers!
⠀
Feel free to print and use these trackers day to day, week to week, month to month, and year after year after year! 📅
2.

PERIOD UNDERWEAR
I have super heavy periods, and I used to put a towel down on my bed every period week in order to reduce stains.
Now that I've switched to period underwear, I no longer have to!
While some period underwear can be worn alone, most must be used with pads, tampons, or a menstrual cup.
Most popular period underwear:
🔴 Thinx Absorbent Period Underwear
🔴 4period High Absorbency for Heavy Flow Period Panties
I own 6 pairs of these, and they are the most comfortable underwear I own.
3.

MENSTRUAL CUPS
I have yet to try a menstrual cup, but I know so many people swear by them!
Menstrual cups are similar to tampons, as you insert them, but they collect blood in a little cup rather than absorb it.
Plus, they are much less likely to cause TSS (toxic shock syndrome)!
There are soooo many brands, shapes, sizes, and varieties of cups on the market, so you might have to try a few before you find one that suits you.
Most popular period cups:
🔴 DivaCup
You can save so much money using a menstrual cup over tampons or pads, as they can last up to 10 years.
Plus, they're much more environmentally friendly!
4. REUSABLE PADS
Another great way to save money while saving the environment on your period is to use reusable cloth pads.
They're softer and more comfortable than typical pads, plus they're way, way cuter!
I love how they come in a variety of patterns and colors that can fit any personality.
Plus, most are machine washable!
5.

HERBAL SUPPLEMENTS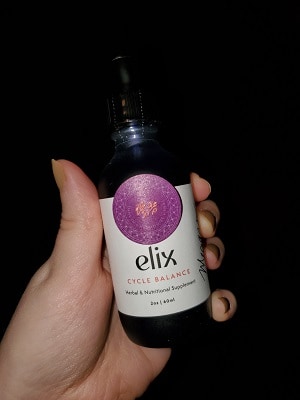 At the time I'm writing this, I've been using Elix Cycle Balance Herbal Supplement for six months, and I could cry how much it's given me my life back!
My debilitating cramps are hardly noticeable, and my PMS depression and anxiety aren't as noticable.
Based on Traditional Chinese Medicine, Elix Cycle Balance is a liquid herbal supplement catered to your unique period and PMS symptoms.
To get your unique formula, you'll take an online health assessment and take a picture of your tongue – which is considered the window of your health.
My results say that I have a lot of inflammation in my body.
So…the herbs I take are meant to invigorate the flow of blood and qi (the vital life force that flows through the body) and reduce inflammation.
Benefits of herbal supplements for periods:
🔴 Fewer Cramps
🔴 Better Blood Flow
🔴 Leveled Mood
🔴 Reduced Acne and Skin Problems
With this monthly subscription, you'll take six full squeezes of the dropper two times per day.
You'll drink it in the five to seven days leading up to your period.
While the taste of the brownish liquid takes a bit to get used to, it certainly beats having debilitating period symptoms.
You can try risk-free for three months, which is the length it takes for the herbs to truly make an impact.
Get $20 off your first month with my exclusive link.
6. VITAMINS
I initially started to take a multivitamin and an omega 3 supplement as a way to keep my anxiety and depression more managed.
Beneficial vitamins for periods:
Calcium
Magnesium
Vitamin B6
Vitamin E
In addition, I've been taking this PMS Relief Supplement every day for about eight months.
It has magnesium, vitamin B6, and vitamin C in it, on top of several life-changing herbs, such as chasteberry and schizandra berry.
*As always, please talk to your health care provider before taking any vitamins or supplements.
7. HEATING PAD
Whenever my cramps come out to play (which isn't that much now that I take this herbal supplement), I snuggle up with my heating pad.
I recommend an electric heating pad over a microwavable one, because you're not going to want to have to keep getting up to reheat it.
Sometimes my cramps can be completely debilitating, and I often put my heating pad on when I read before bed.
I don't know about you, but the heat is so, so soothing.
It has an automatic turn off, so I don't have to worry if it'll burn me throughout the night.
8.

SELF-CARE SUBSCRIPTION BOX
One of my favorite ways to deal with periods is to really focus on self-care during my time of the month.
And while periods can definitely be hell week, I prefer to look at it as a time to slow down and really focus on taking care of myself — mind and body.
One way to do this is with monthly subscription boxes for periods and PMS!
PMS sub boxes:
🔴 Ms and Miss Subscription Boxes – PMS Pampering
If you're looking for more monthly period boxes, check out 11 Essential Subscription Boxes for Periods.
More self-care subscription boxes:
9. HEALTHY CYCLE TEA
Tea has so many wonderful healing properties, especially for periods!
I notice a huge difference in my period symptoms when I drink tea versus when I don't.
There are countless period teas on the market, but I totally recommend Healthy Cycle Tea.


This tea includes raspberry leaf and licorice (as well as several other period-helping herbs).
Both herbs are incredible for relieving period symptoms and help to regulate your cycle.
It is the best tasting (herbal with hints of mint and citrus), and it helps my body the most.
Plus, it's made from 98% organic ingredients, if you're into that kinda thing.
10.

HEALING CRYSTALS
Everything is energy, and everything is vibrational.
Crystals are no different.
Have you ever tried using crystal energy to help your period symptoms?
Crystals for periods:
⭐ Moonstone
Moonstone normalizes the biological rhythm affecting the female reproductive system, alleviates menstrual problems, and helps eliminate fluid retention.
Moonstone also helps fertility by promoting an easier pregnancy, childbirth, and bringing hormonal balance.
⭐ Shiva Lingam
I always keep my Shiva Lingam crystal in my pocket the week leading up to my period.
It's a fantastic stone for menstrual cramps, infertility, and divine feminine energy.
⭐ Pink Opal
Another crystal I always have on me around the time of my cycle is Pink Opal.
This stone is a very delicate and gentle crystal known for its emotional healing properties.
More crystals for your menstrual cycle:
👉 17 Crystals for Period Cramps and Pain (That Actually Help)
How to use crystals for periods:
One way I set intentions for my crystals is to hold one in my non-dominate hand.
Then I close my eyes and imagine a white light surrounding my crystal.
While I'm doing this, I speak my intentions and say, "I'm using this crystal to help balance and heal my period symptoms."
11. ESSENTIAL OILS
When it comes to coping with period symptoms, I love using aromatherapy to help further my healing.
Throughout my cycle, I'll put a few essential oil drops into my diffuser.
When I started to incorporate essential oils into my regimen for period days, I started to feel calmer, more grounded, and protected.
My Favorite PMS Essential Oils:
Lavender
Chamomile
Eucalyptus
Peppermint
Rose
I recommend Plant Therapy essential oils, because they're high quality, vegan, and cruelty-free!
You can get started with essential oils with this 7 & 7 Essential Oil Set, which features 7 single oils and 7 synergies.
*While using essential oils, be sure to use them in a well-ventilated room and keep harmful ones away from pets and kids.
More on essential oils:
Best Menstrual Products:
I'm sure there were several items on this best period products list that you haven't heard of until now.
Here they are again:
🔴 Elix Cycle Balance Herbal Supplement
🔴 Healing Crystals – Moonstone, Shiva Lingam, and Pink Opal
What period products are you most looking forward to trying?
More period posts:
---
Is Your Period Negatively Impacting Your Life?
Talking to a therapist might help you cope with your period.
Did you know that there is online therapy?
Online Therapy is a complete online therapy toolbox.
Your therapy toolbox includes:
Live video, voice, or text chat session with your therapist
8 easy-to-follow sections, including 25 worksheets
Activity plan, journal, and tests
Yoga and meditation videos
What I love about Online Therapy is that there are several life-changing options and therapists available, and you don't even have to leave the comfort of your home.
This means you never need to worry before getting help.
Get 20% off your first month with my exclusive link.
---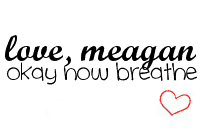 Facebook | Instagram | YouTube | Twitter | Pinterest
Best Products for My Period