DISCLOSURE: I am not a mental health professional. If you need help finding a mental health care provider, call 1-800-662-HELP (4357) or visit Online Therapy to call, message, or video chat a certified therapist online. This post contains affiliate links. As an Amazon Associate, I earn from qualifying purchases. I may also receive compensation from Online Therapy or other sources if you purchase products or services through the links provided on this page. You can read my full disclaimer.
Love Tarot Decks
For relationship readings, it can be ideal to have tarot decks focusing on love.
When tarot cards are filled with romantic, sensual, and seductive imagery, love readings can be easier to interpret.
Plus, you can get even more meaningful messages for your relationship questions.
What I Look for in Relationship Decks:
❤️ Imagery filled with romance
❤️ Focus on couples and love
❤️ Kissing and sensuality
So, keep on reading to discover the best tarot decks on the market that focus on love.
Best Tarot Decks for Love Readings
Content Warning: Some of the content below is explicit and not friendly for anyone under 18 years old.
1. Star Spinner Tarot
With representation of LGBTQ+ and BIPOC, Star Spinner Tarot is an inclusive addition for any tarot reader.
The cards are cartoon-like and imaginative, and I love that about them.
If you're looking for a highly diverse relationship tarot deck, then look no further.
An unfortunate truth is the majority of the relationship decks below utterly lack diversity.
See more: 23 Diverse Tarot and Oracle Decks
2. The Lover's Path Tarot
The Lover's Path Tarot is the ultimate love tarot deck.
Featuring iconic mythical lovers, such as Romeo and Juliet and Isis and Osiris, these tarot cards will bring romance to any reading.
3. Romantic Tarot
Set in the romantic cities of Vienna, Paris, Venice, and London, Romantic Tarot invokes passion and tenderness to your readings.
The images are classy, sensual, and sophisticated.
With Romantic Tarot, get answers for all your love, relationship, and family questions.
4.

The Enchanted Love Tarot
For a more abstract love deck, opt for The Enchanted Love Tarot.
Open your heart to the love pouring in from these enchanting cards.
5.

Tarot of Sexual Magic
While Tarot of Sexual Magic severely lacks diversity, it definitely is a deck for adults only!
You'll see images of nudity and adult content.
It's also available in Sexual Magic Tarot Mini.
6.

Sensual Wicca Tarot
Sensual Wicca Tarot features imagery of Wiccan and Pagan concepts in a seductive manner.
This deck is filled with nudity, eroticism, and sensuality.
7.

Casanova Tarot
Another erotic love deck, Casanova Tarot is full of seduction.
The images are soft, yet intoxicating.
8.

Erotic Tarot of Manara
Erotic Tarot of Manara is another deck filled with explicit content.
The cards are playful, witty, and sexy.
9. Ghost Tarot
Ghost Tarot is a fantastic option for people looking to add some relationship readings into their life.
The images are profound, believable, and filled with wonderment – no cheesy ghosts here!
If you're looking for a mature and captivating love deck, you need the Ghost Tarot!
10.

Tarot De La Nuit
Tarot de la Nuit beautifully captures the essence of moonlight and feminine energy.
One of the most alluring decks out there, Tarot de la Nuit can make you feel all cozy in love.
11.

Erotic Fantasy Tarot
Yet another sensual deck, Erotic Fantasy Tarot is filled with passionate and playful energies.
With elements of fantasy and lust, Erotic Fantasy Tarot is a great addition to any collection.
12.

Decameron Tarot
Decameron Tarot is a steamy and suggestive deck.
While I appreciate that this deck represents people of different ages, it has images that are incredibly provocative.
13. The Sensual Goddess Tarot Deck
Once again, The Sensual Goddess Tarot Deck is exactly as the name implies: sensual.
You'll uncover images of nude adults invoking their seductive powers.
❤️ Best Tarot Cards for Love ❤️
While most of these decks lack in diversity and inclusivity, if you're looking for love tarot decks these are the best on the web:
If you're just starting to get into tarot, Gaia is a fantastic tool to learn more about tarot and all things spiritual. (Click here to start your free trial!)
More tarot and oracle posts:
More spiritual posts: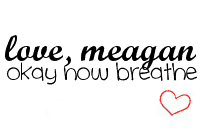 Facebook | Instagram | YouTube | Twitter | Pinterest
Best Love Tarot Decks