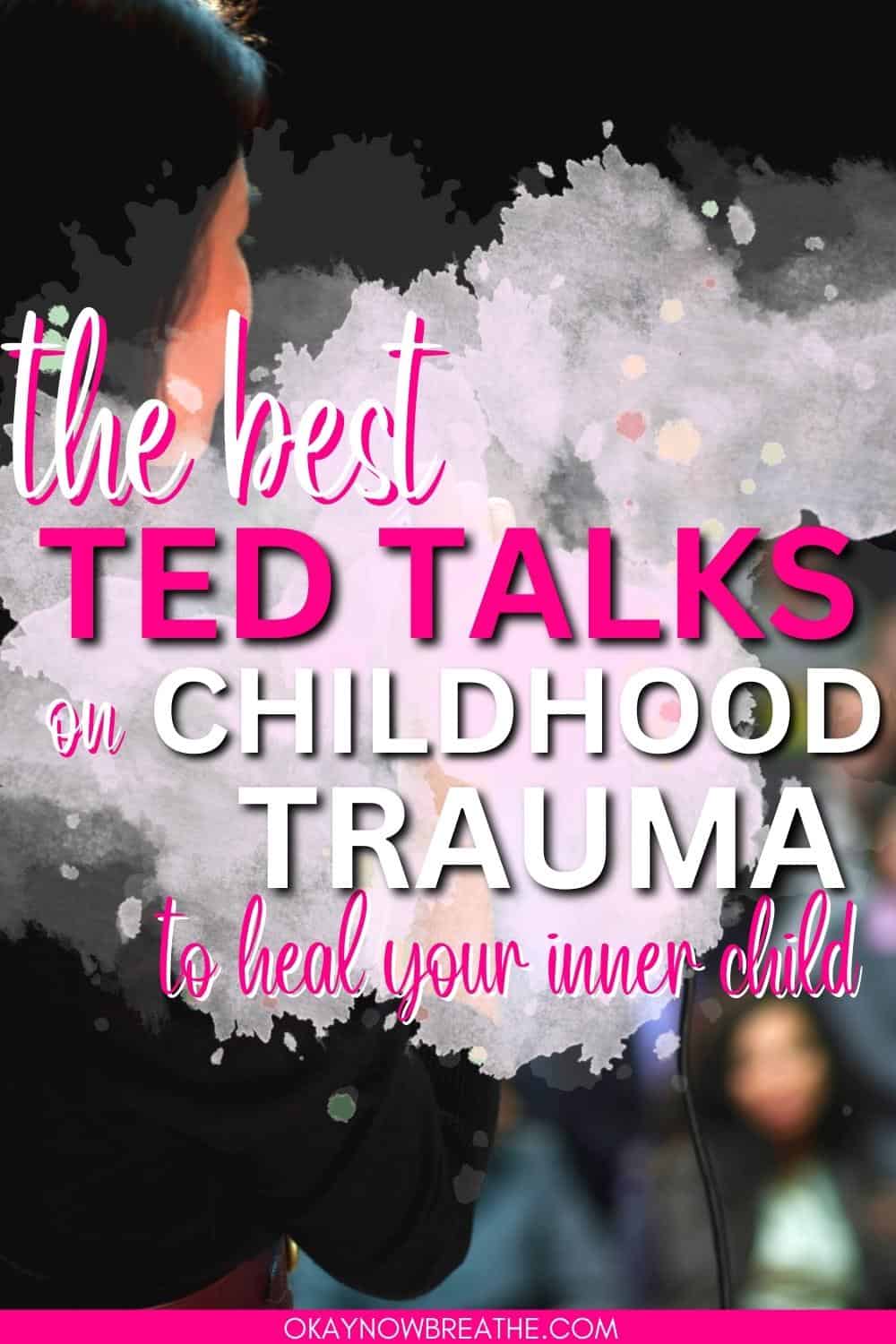 DISCLOSURE: I am not a mental health professional. If you need help finding a mental health care provider, call 1-800-662-HELP (4357) or visit Online Therapy to call, message, or video chat a certified therapist online. This post contains affiliate links. As an Amazon Associate, I earn from qualifying purchases. I may also receive compensation from Online Therapy or other sources if you purchase products or services through the links provided on this page. You can read my full disclaimer.
TED Talks on Childhood Trauma
TED Talks on childhood trauma are a cathartic way to acknowledge, honor, and heal your inner child.
When you grew up living through abuse, neglect, and trauma, you can feel incredibly alone and inherently broken.
But you are not alone, you are not broken, and you are more than capable of overcoming your childhood trauma.
Speaking of childhood trauma, have you downloaded your free inner child healing workbook yet? 👇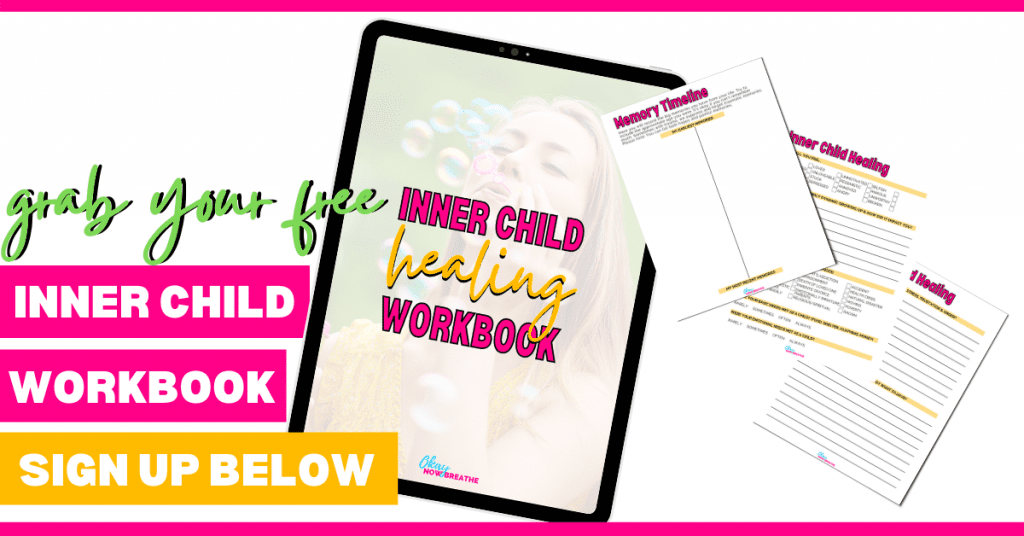 13 TED Talks About Childhood Trauma
1.

How Childhood Trauma Affects Health Across a Lifetime | Nadine Burke Harris
Starting off with probably the most well-known TED Talk on childhood trauma, Nadine Burke Harris shares that repeated cases of abuse, neglect, and trauma can have severe consequences on your body.
In fact, people who've lived through high doses of frequent trauma show changes in brain development, the immune system, hormonal systems, and even the way DNA is read and transcribed.
Even more terrifying, these same people are three times more likely to develop heart disease and lung cancer and have a 20-year difference in life expectancy.
Here's a similar book about trauma:
👉 The Body Keeps the Score: Brain, Mind, and Body in the Healing of Trauma
2.

You're Going to Be Okay: Healing From Childhood Trauma | Katy Pasquariello
Katy Pasquariello provides an informational PowerPoint presentation in her TED Talk about childhood abuse.
Kids don't just get over abuse, neglect, and trauma, and they certainly don't grow out of it.
One of the biggest tools in overcoming childhood trauma is acknowledging and believing it was never, ever your fault.
Do you relate to these quotes about toxic parents?
👉 107 Toxic Parents Quotes (When Mother and Father Are Abusive AF)
3.

How Did Your Parents Mess You Up? | Fiona Douglas
To quote Fiona Douglas, "Parenting is always a reflection of our best selves and our worst selves."
Loaded with statistics from around the world, this TED Talk speaks about how childhood abuse is preventable.
Parenting skills and education have not been properly established, and this desperately needs to change.
4.

What Trauma Taught Me About Resilience | Charles Hunt
Opening up about the effects of systemic racism, Charles Hunt shares his story growing up alongside his mother's addiction and father's incarceration.
Despite this, he became the first member of his family to graduate college.
We aren't always in charge of what happens to us, but it's how we respond and overcome that's what matters.
Have you tried meditating for your inner child?
👉 21 Powerful Inner Child Healing Meditations (Guided and Unguided)
5.

Breaking the Silence about Childhood Trauma | Dani Bostick
Dani Bostick begs the question: "Are math facts important when you think your survival is at stake?"
Sometimes people with trauma have no memory of their trauma, but their body and their feelings remember.
PTSD and CPTSD often go hand-in-hand with childhood trauma, and these mental illnesses invade every aspect of our lives.
Start healing from your trauma with these:
👉 13 Inner Child Healing Exercises (for Your Wounded Younger Self)
7.

Understanding Childhood Trauma and Abuse | Tanya Waymire
This TED Talk by Tanya Waymire is a short seven minutes, but it's powerful at getting to the depths of childhood trauma.
In the case of her childhood sexual abuse, her mind took responsibility for the abuse to make sense of it.
And just like Tanya, so many victims of sexual trauma have to learn to release the burden of this false responsibility.
8.

Give Your Inner Child Permission to Heal | Kristin Folts
Even though victims don't need it, Kristin Folts gives you permission to heal from your childhood trauma.
In this TED Talk, she asks you to tell your inner child five very important things you need to hear.
It's so crucial to honor your memories and emotions on your inner child healing journey.
Your inner child also needs to hear this:
👉 101 Healing Inner Child Affirmations (to Reparent Yourself)
9.

Healing Adult Survivors of Child Abuse | Fire-Brown
Fire-Brown shares how she turned a childhood of sexual abuse into a life of advocacy.
From her abuse, she developed anxiety, depression, agoraphobia, and alcoholism.
She also shares how healing yourself is to believe your memories as the truth they are.
You'll probably identify with these child abuse songs:
👉 40 Child Abuse Songs (When You Had a Bad Childhood)
10.

Surviving Trauma: Without Forgiveness, Can We Still Heal? | Tara Walker Lyons
Forgiving someone isn't always 100% possible, like in the case of Tara's childhood sexual abuse.
When her mom chose to stand by Tara's stepdad (who was sexually abusing her and her friends) instead of her own daughter, Tara's life spiraled into addiction.
Years into her addiction, she attended rehab and learned all the different aspects of forgiveness.
Do you relate to these childhood trauma movies?
👉 23 Heartbreaking Movies About Childhood Trauma (That are Therapeutic)
11.

Adverse Childhood Experiences Can Be Connectors to Joy | Martha Londagin
Martha Londagin brings forth the concept of Adverse Childhood Experiences (ACEs), which affects millions of people well into adulthood.
Some examples of ACEs are physical abuse, sexual abuse, a parent's divorce, and a parent's substance abuse.
And even though these are terrible traumas to live through, you should choose not to live your life "in spite" of your traumas.
12.

A Call to Connection: Making Childhood Trauma Personal | Dr. Allison Jackson
In another look at ACEs, Dr. Allison Jackson provides the alarming statistic that 70% of people have experienced at least one big trauma on the ACEs list.
One in six people has experienced four or more of these devastating traumas.
Childhood trauma is a silent killer, but this can be stopped by talking about what we lived through.
Try these spiritual tools to heal your inner child:
👉 11 Ways to Heal Childhood Trauma Spiritually (and Awaken Your Inner Child)
13.

Trauma is irreversible. How it shapes us is our choice. | Sasha Joseph Neulinger
In this TED Talk, Sasha Joseph Neulinger shares his journey as a multi-generational sexual abuse survivor.
Starting as an innocent 4-year-old, Sasha shut down as a coping mechanism.
He mistakenly thought he was dirty and unlovable, but through healing, he learned just how worth it he is.
Use these to connect with your younger self:
👉 13 Nostalgic Activities to Reconnect with Your Inner Child
TED Talks About Childhood Abuse:
Growing up being abused and neglected can have life-long consequences.
And even though you may never be the same person you were before the trauma, you can still live a life honoring, loving, and healing your inner child.
💾 Bookmark this page for when you need a reminder that you are not alone in your trauma.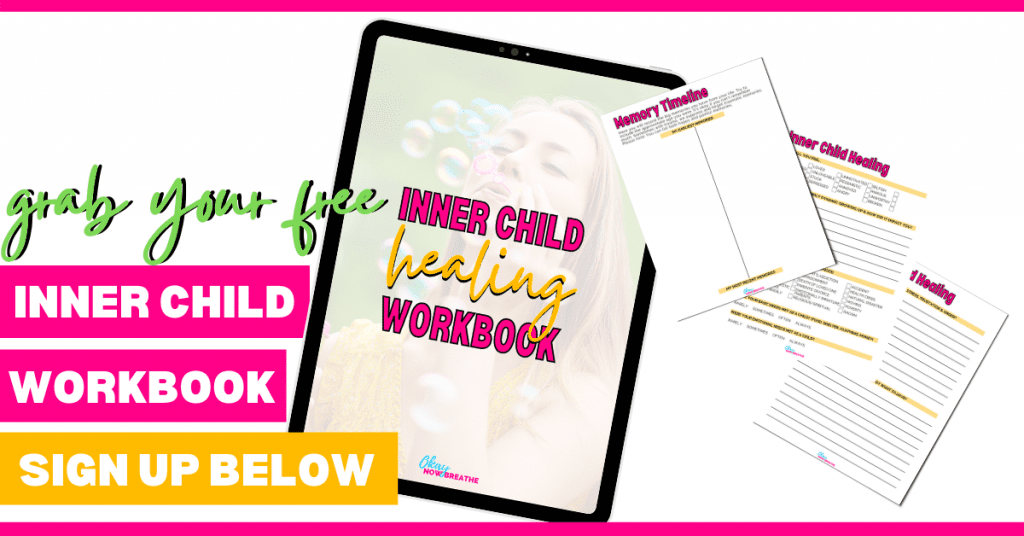 More inner child healing posts:
More TED Talk recommendations:
---
Did you know there's online therapy?
Online Therapy is a complete online therapy toolbox.
Your therapy toolbox includes:
Live video, voice, or text chat session with your therapist
8 easy-to-follow sections, including 25 worksheets
Activity plan, journal, and tests
Yoga and meditation videos
What I love about Online Therapy is that there are several life-changing options and therapists available, and you don't even have to leave the comfort of your home.
This means you never need to worry before getting help.
Get 20% off your first month with my exclusive link.
---

Facebook | Instagram | YouTube | TikTok | Pinterest
Best TED Talks on Childhood Trauma