DISCLOSURE: I am not a mental health professional. If you need help finding a mental health care provider, call 1-800-662-HELP (4357) or visit Online Therapy to call, message, or video chat a certified therapist online. This post contains affiliate links. As an Amazon Associate, I earn from qualifying purchases. I may also receive compensation from Online Therapy or other sources if you purchase products or services through the links provided on this page. You can read my full disclaimer.
Best Self-Care Products for 2023
Incorporating the best self-care products into your everyday routine will completely change your life.
Self-care decreases stress, while increasing self-love.
It creates balance in your life, and your mental health will greatly benefit.
Spending a little alone time with yourself to recharge is essential for your wellbeing.
The next 17 products featured are the best self-care essentials for 2023.
17 Must-Have Self-Care Products for 2023
1.

SELF-CARE JOURNAL
Self-Care: A Day and Night Reflection Journal is the perfect addition to your daily self-care routine.
The 90-day journal provides a space to help you develop positive thinking, cultivate a healthy lifestyle, and overcome challenging and stressful experiences.
In the journal, you'll find:
1. Sleeping Patterns: How long you slept, and what kind of dreams you had.
2. What You Ate: Breakfast, lunch, dinner, and snacks
3. Water Intake
4. Exercise: How long you exercised and what type
5. Reflection: Record mood, how you physically feel, and much more!
The journal is undated, so you'll never have to worry about missing a day.
2.

CALMING CRYSTALS
Using crystals is a huge part of my everyday self-care routine.
Depending on your situation and which method you prefer, crystals can be used for healing in so many different ways.
How to Use Crystals:
1. Meditate: Hold them during meditation, or hold them when you feel anxious, depressed, or stressed.
2. On Your Body: Carry them around with you in your pocket or purse. Wear them as a necklace or bracelet.
3. Surrounding Space: Place them around your home, especially on nightstands, window sills, desks, and by electronics.
The main thing to note is to use crystals with intention. Crystals won't work for you unless you allow them to.
Favorite Calming Crystals:
1. Green Adventurine is a gentle and supportive crystal that's used for prosperity.
2. Amazonite is a crystal that boosts feelings of balance, stability, and inner peace.
3. Rose Quartz has tender and loving vibrations that are especially useful for easing any problems dealing with emotions, confrontations, and relationships.
More on Crystals:
3.

ESSENTIAL OIL DIFFUSER
When it comes to coping with stress, I love finding more holistic approaches.
I've been really into aromatherapy and the benefits of essential oils.
When I started to incorporate them into my everyday self-care routine, I started to feel more grounded, more productive, and more relaxed.
Different essential oils have been proven to give different benefits.
I love mixing multiple oils together in my diffuser to create even more benefits and even more amazing smells.
My Favorite Essential Oil Blends:
1. Mood Lifting: 3 drops sweet orange, 3 drops lemon, 3 drops lime, 3 drops grapefruit
2. Uplifting: 4 drops lemon, 3 drops tea tree, 3 drops peppermint, 3 drops lime
3. Positivity: 3 drops eucalyptus, 3 drops bergamot, 3 drops tangerine
I recommend Plant Therapy essential oils, because they're high quality, vegan, and cruelty-free!
You can get started with essential oils with this 7 & 7 Essential Oil Set, which features 7 single oils and 7 synergies.
*While using essential oils, be sure to use them in a well-ventilated room and keep harmful ones away from pets and kids.
More on essential oils:
4.

ORACLE CARDS
Oracle cards are a self-exploration tool designed to help you tap into your inner soul and unconscious mind.
They're excellent for meditating on and uncovering areas of your life that need tending and improvement.
My Favorite Oracle Decks:
1. Work Your Light is the first oracle deck I ever purchased. It includes 44 artistically done cards that help invoke the light in your life.
BUY ON AMAZON
2. Queen of the Moon is probably my most favorite oracle deck I have. The energy is strong, clear, and powerful.
3. Conscious Spirit is a fantastic deck for figuring out which chakras are imbalanced, as well as connecting to your angels and spirit guides.
After I select my card of the day, I keep it out on my desk to be reminded of how I should practice self-care throughout my day.
More on Oracle Cards:
5.

CANDLES
Candles make your extra room cozy, inviting, and stress-free.
I love the calming energy and scents candles give off.
It can be quite difficult to find cruelty-free and vegan candles. That's why I love Mrs. Meyer's candles!
6.

COLORING BOOK

Coloring books are all the craze when it comes to trying to remedy some symptoms of anxiety and stress.
It's easy to forget about your overwhelming thoughts when you're concentrating on coloring in the lines.
My aunt bought me this coloring book a couple of years back.
Just breathe into the designs in front of you and focus on staying in the lines.
In no time, you'll start to feel yourself zone out and forget about the problems going on in your head.
7.

WORD SEARCH PUZZLE
I usually do one or two word search puzzles right before bed to wind down my day.
They're perfect for self-care, because they help silence any annoying, overthinking thoughts.
They're so relaxing, and I've gotten to the point where I can complete one in under 5 minutes.
8.

SUDOKU PUZZLE
If I'm not doing a word search puzzle, I am doing a Sudoku puzzle.
They might seem intimidating, but I love the challenge!
You might even be thinking that you have to be some math wizard in order to complete them.
But all you gotta do is fill the grid so that every row and column contains the digits 1 to 9, without repeating any of the numbers.
9.

JIGSAW PUZZLE
One of my favorite forms of self-care is putting on some upbeat music and doing a jigsaw puzzle.
If you're a Disney fan, you'll love this Cinderella Puzzle.
Pro-Tip: Put the box away so you're not tempted to look at the cover.
My favorite way to complete puzzles is finding all the edge pieces first and then working on the inside.
I love not knowing exactly how the puzzle will turn out!
10.

CALMING TEA
Peppermint and chamomile are my go-to teas.
I love drinking chamomile tea in the morning and night to help calm my nerves.
It helps level me out and helps set the mood for the rest of my week.
I'm less irritable and more likely to be able to focus.
Because chamomile is so calming, it can also help you sleep.
So if you struggle with anxiety-induced nights, try drinking it a half hour before bed and see how you feel.
More on tea:
11.

DRY BRUSH
A dry brush is a great way to exfoliate your skin and help remove any dry skin.
It's also said to help your circulation as you brush in upward strokes.
I love mine from Eco Tools, and I use it multiple times a week right before my shower.
12.

MICROFIBER MAKEUP REMOVER
I received microfiber makeup remover cloths about a year back, and it's been a gamechanger.
Not only are they better for the environment than traditional makeup wipes, but they also remove makeup better too.
All you need is some warm water, and you're good to go!
You'll be amazed at how much money you save!
13.

MOTIVATING BOOK
One of the best self-help books I've ever read is You Are a Badass.
You have greatness inside of you, and you can start living an awesome life.
Jen Sincero teaches you all about how to stop doubting yourself. She teaches you that your limiting beliefs no longer serve you.
The best part is the book is funny, encouraging, and eye-opening.
More Motivating Books:
14.

WEIGHTED BLANKET
If you're feeling particularly stressed or anxious, a weighted blanket can be a fantastic addition to your self-care products.
Weighted blankets help relax the nervous system by simulating the feeling of being held or hugged.
This increases serotonin and melatonin levels and decreases cortisol levels, which improves mood and promotes restful sleep at the same time.
15.

SINGING BOWL
A singing bowl can take your self-care routine to the next level.
They're wonderful for meditating and creating a calm environment.
Different singing bowls correlate to different sound frequencies, which in turn targets different chakras.
All you have to do is tap the outside of the bowl with the mallet and circle it around until you hear the amazing, calming sound.
16.

HIMALAYAN SALT LAMP
Himalayan Salt Lamp helps illuminate a room with a warm, pleasant, and relaxing amber glow.
These lamps also have some benefits, such as boosting mood, help air quality, and can help you sleep.
It's an awesome self-care product for anyone who needs more calmness and tranquility in their life!
17.

ATTENDING THERAPY
Therapy is an exceptional form of self-care.
Did you know there's online therapy?
Online Therapy is a complete online therapy toolbox.
Your therapy toolbox includes:
Live video, voice, or text chat session with your therapist
8 easy-to-follow sections, including 25 worksheets
Activity plan, journal, and tests
Yoga and meditation videos
What I love about Online Therapy is that there are several life-changing options and therapists available, and you don't even have to leave the comfort of your home.
This means you never need to worry before getting help.
Get 20% off your first month with my exclusive link.
Best Self-Care Products are Essential
Self-care is vital for your wellbeing
The items listed above are the best self-care products for 2023.
They are truly lifechanging!
What are your best self-care products? Comment them below!
---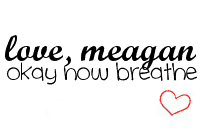 Facebook | Instagram | YouTube | Twitter | Pinterest
17 Best Self-Care Products
Self-Love eBook
In this FREE 16-page, detailed eBook, I offer all the inside knowledge I personally use on my self-love journey.