DISCLOSURE: I am not a mental health professional. If you need help finding a mental health care provider, call 1-800-662-HELP (4357) or visit Online Therapy to call, message, or video chat a certified therapist online. This post contains affiliate links. As an Amazon Associate, I earn from qualifying purchases. I may also receive compensation from Online Therapy or other sources if you purchase products or services through the links provided on this page. You can read my full disclaimer.
Managing Nightime Depression
Nighttime depression can be unbearable at times.
Back when my depression was its worst, my gruesome thoughts would peak for about 3 hours each night.
I knew I needed to find a way to better cope.
Luckily, I've found these 7 super effective ways to cope with nighttime depression.
But first, have you downloaded your free depression essentials checklist? ↓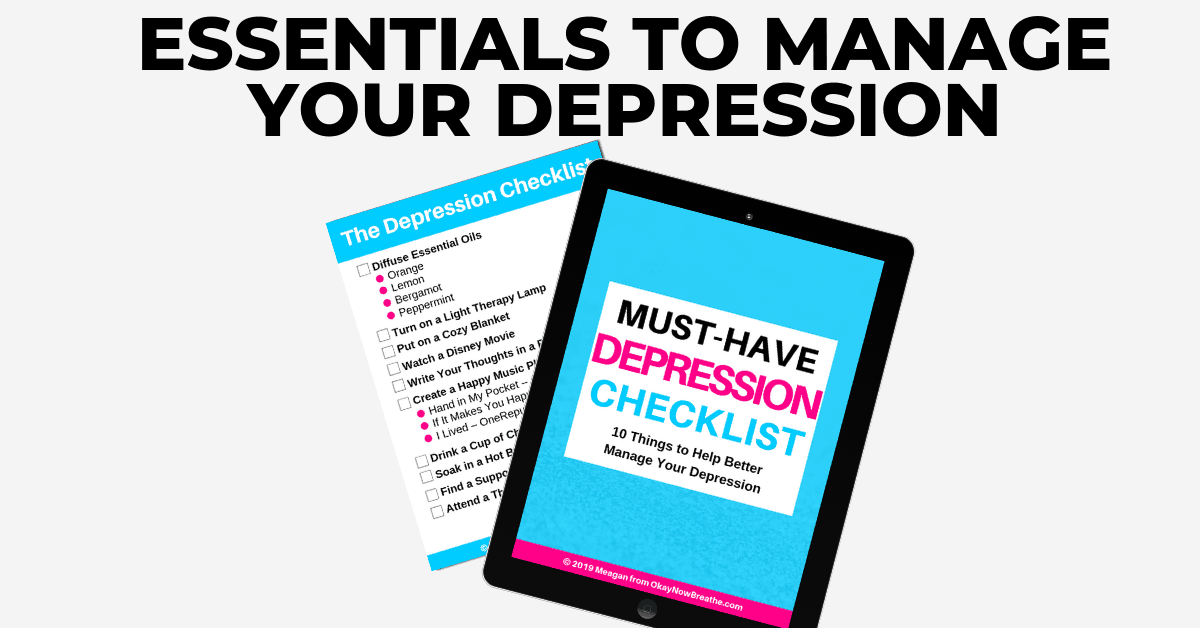 1. LISTEN TO AUDIOS
⭐ Peaceful Awakening Meditations ⭐
My YouTube channel, Peaceful Awakening Meditations, is filled with life-altering mindset affirmations.
Every meditation is associated with at least one chakra, and it will completely change your life!
Check out my self-love affirmations:
You can learn more about chakras here:5 Deeply Spiritual Ways to Help Heal Depression.
⭐ Excel at Life ⭐
Excel at Life has made the biggest impact on my life over the past few years.
They have the best audios I've ever heard. Seriously, I can't say enough good things about them.
These audios are cognitive therapy based, but they relax me so much.
I've been known to fall asleep in the middle of them, and the longest one I've listened to was only 25 minutes!
You can listen to them from a couple of Android apps (only available on Android), or you can listen to them on the internet here.
When you're struggling with nighttime depression, it might be helpful to talk to an online therapist. I always recommend Online Therapy, because it's a complete online counseling toolkit, and you can get incredible therapy for an affordable monthly cost.
2. TAKE A BATH
Taking a bath naturally helps us get ready for bed.
The hot water helps calm our minds and relax our bodies. Baths have even been said to help fight mild insomnia.
Taking a bubble bath is probably my favorite benefit of baths.
The easiest way is to run some Epsom salt under hot water, relax for 30 minutes, and rinse off.
By the time you dry off, you should be ready for bed.
More benefits of baths:
3. DRINK TEA
Where would I be without tea?
Honestly, tea is my go-to whenever I'm feeling really overwhelming thoughts, and I would have so much worse mental health if I didn't drink it.
Tea calms me down so much and clears my head.
Chamomile has been a lifesaver of mine, and I always try to drink teas that include it in the ingredients.
Related post on tea:
4.

READ A BOOK
Yup. I'm sure you've heard this one before.
But seriously, try reading before bed.
Not only will it help relax you, but it'll distract you from your nighttime depression.
Reading self-help books also does a good job at calming my negative thoughts.
If you're like me and you prefer to listen to self-help books, you can try Audible FREE for 30 days. With Audible, you can listen to professionally-narrated audiobooks anytime and anywhere.

I really recommend these books about happiness. They've added so much perspective to my life.
Reading right before bed helps me remember valuable information I can apply to the next day.
5. PLAY VIDEO GAMES
I know we should relax and stay clear of electronics during the nighttime, but video games instantly take me away from the horrible thoughts in my head.
Good Therapy agrees that video games can help improve depression symptoms.
Instead of playing any complicated or much action games, play some more soothing games.
I highly recommend playing Flower.
The first time I finished playing it, I cried. It was such an emotional experience for me.
I also recommend any of these PlayStation games. They've helped my depression so many times.
More benefits of video games:
6.

PRACTICE

YOGA
I know, sometimes it's really freaking hard to be motivated when you have depression.
But it's good to get your body moving any way you can.
I fell in love with yoga as soon as I discovered it.
It can be so gentle and rewarding for your soul.
Whenever I'm done with a practice, no matter how simple, I always feel like a different person.
Plus, yoga poses tend to require our full attention. Any type of distraction is good for nighttime depression.
One of my absolute favorite places to learn more about yoga poses, flows, and sequences is Yoga Download.
There are a countless selection of free yoga classes, from beginner all the way to advanced as well as different lengths.
The best part is you can do yoga in the comfort of your own home.
Related post on working out:
7.

JOURNAL
Journaling at night can be super beneficial to your nighttime depression.
You can brain dump and get everything that's been swimming in your head out.
You can talk about your depression, or you can try and write about the things you were grateful for that day.
If you need guidance, try this Mental Health Journal Guide for Depression.
Use the code meagan15 to get 15% off your purchase.
Coping with Nighttime Depression
Depression can really come out to play during the nighttime.
Therapy can be an incredible aspect to your depression-fighting arsenal.
What ways do you cope with nighttime depression?
More posts on depression:
---
Did you know there's online therapy?
Online Therapy is a complete online therapy toolbox.
Your therapy toolbox includes:
Live video, voice, or text chat session with your therapist
8 easy-to-follow sections, including 25 worksheets
Activity plan, journal, and tests
Yoga and meditation videos
What I love about Online Therapy is that there are several life-changing options and therapists available, and you don't even have to leave the comfort of your home.
This means you never need to worry before getting help.
Get 20% off your first month with my exclusive link.
---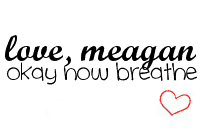 Facebook | Instagram | YouTube | Twitter | Pinterest
7 Strategies to Help Fight Nighttime Depression