DISCLOSURE: I am not a mental health professional. If you need help finding a mental health care provider, call 1-800-662-HELP (4357) or visit Online Therapy to call, message, or video chat a certified therapist online. This post contains affiliate links. As an Amazon Associate, I earn from qualifying purchases. I may also receive compensation from Online Therapy or other sources if you purchase products or services through the links provided on this page. You can read my full disclaimer.
Although I've lived with mental illness my whole life, I am not a medical professional. If you need help finding a mental health care provider, call 1-800-662-HELP (4357) or visit BetterHelp to talk to a certified therapist online at an affordable price. This post contains affiliate links. You can read my full disclaimer.
Ah, can you breathe in the fresh air? Or is it too difficult to even breathe right now? Well, my friend, I've got some news for you.
Seeing as I've dealt with anxiety for about as long as I can remember, I've concocted a personal little anxiety remedy package that has gotten me through some terrible times. I've developed this by recognizing what calms me down when I wasn't even having anxiety.
That might sound counter-intuitive, but helping your anxiety is about what keeps you calm.
We all have associations to things. Your brain is funny that way, because things condition the way we think.
An example would be Disney. Disney movies make me happy. I am happy when people tell me that I look like Ariel. That makes me feel beautiful and confident. I am more free to be my little redheaded self now.
I recommend putting all of these little remedies in a box where you can easily access them whenever you need them. Or you can even divide them up separately if you want. Put one remedy in your purse, a different remedy in your locker at work, and a different remedy in the room you spend the most time in your house.
Whatever works for you. Trial and error is important in times of self-healing.
It's also important to remember that works for you one time may not work for you the next time. But that doesn't mean you have to throw that remedy out completely.
Please don't get discouraged. If at first you don't succeed, try, try, try again.
How to Build Your Own Anxiety Kit
1. MAKE A PLAYLIST
Music can easily alter your mood. Anxiety can feed off music, or it can be defeated by the power of instruments. That being said, I highly recommend making a mix CD of songs you know that make you happy or feel at peace. Or at least have your phone nearby that you can easily put on YouTube or Pandora.
My Ultimate Anti-Anxiety Playlist that has been tested and approved by yours truly.
2. USE YOUR HAND
Run your hands over whatever is surrounding you. Are you on the couch? What do the armrests feel like? Soft? Hard? Squishy? Are you lying on your bed? What material are your pillows made from? Do they smell like shampoo?
Engaging your senses helps you feel more in the moment. Now, convert this into what you can fit in a box. Maybe grab some bubble wrap
you can pop or a trusty stress ball
you can squeeze the living daylights out of. Whatever gives you the most sensitivity on your hands.
3. CHALLENGE YOUR MIND
Nothing takes anxiety away like locking your mind away from whatever is causing you anxiety. To do this, put your mind at work. Try putting Sudoku, word searches, and crossword puzzles into your box and see what works best for you.
I find Sudoku
the best, because it's a puzzle of mathematical strategy. Numbers have always worked very well at calming my heart rate.
4. WRITE IT DOWN
On the contrary, sometimes the best way to relieve anxiety is to embrace it. This one has always been difficult for me to start. I love to write, but I've never been able to force myself to write. Something about forcing myself to write gives me even more anxiety.
Nonetheless, when I do actually start writing, it is very therapeutic. Journaling has been proven to give people a lot of relief. Remember that your journal is just a written expression of your journey. It doesn't have to be perfect.

I recommend Mental Health Journal Guide, because it includes 52 weeks (an entire year) of journal prompts. Plus use the code meagan15 to get 15% OFF your purchase!
5. DRINK SOME REMEDY
Tea has also been scientifically proven to remedy anxiety, and hot tea itself is very soothing when it goes down your throat and warms you from the inside out. My go-to types of tea are piping hot chamomile and peppermint tea
.
Sometimes I'll even just cup my hands around the mug and breathe in the steam. This invokes many of my senses, which is important in relieving anxiety.
6. COLOR IT IN
Can you spell childhood without a coloring book? Yeah, didn't think so. Well, I was a much more carefree person when I was a kid. And I long for those days now. Coloring in a coloring book instantly takes me back to being carefree, 5-year-old Meagan. That Meagan was a good Meagan.
Plus, it's hard work to color in the lines. Takes a lot of concentration and determination.
Remember trial and error is essential in relieving any kind of anxiety. Try and see what works best for you and your own self-healing.
No two people are the same.
Do you have any personal anxiety remedies? What calms you down the most?
Related posts:
---
More Recommendations:
1.

ONLINE THERAPY
Better Help is the largest online counseling platform worldwide. It makes professional counseling available anytime, anywhere, through a computer, tablet or smartphone.
2. THE MINDFULNESS WORKBOOK FOR OCD
When I was first diagnosed with OCD, The Mindfulness Workbook for OCD was the book I turned to. It covers several different types of OCD ranging from checking to relationship OCD (which is what I have). Its approach is cognitive behavioral therapy based, but it's written in a very compassionate and warm way that makes you feel more at ease.
3.

SOCIAL ANXIETY TO SOCIAL SUCCESS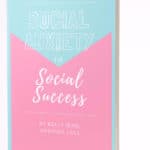 Social Anxiety to Social Success is an eBook Kel from Anxious Lass created. I've read countless ways to recover from social anxiety, and I still found new, important information in her book. The best part is it's written in a warm and relatable way.
4.

RESILIENT BIG EBOOK BUNDLE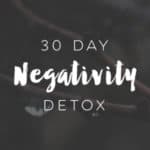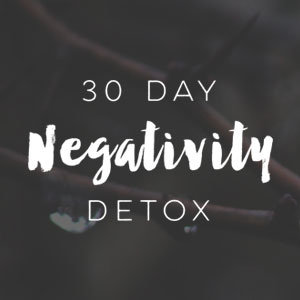 In the Resilient Big Bundle, you'll get 6 amazing personal development products, such as 30 Day Negativity Detox and Figure Out Your Life. All of these together would cost over $120 if you purchased them separately, but you'll get a big discount if you get the whole bundle.
5.

MENTAL HEALTH JOURNAL GUIDES
Rose Minded created three 52 week Mental Health Journal Guides. You can pick from anxiety, depression, and bipolar disorder. In the guides, you can find weekly gratitude, emotional intelligence, self-care prompts. Use the code meagan15 to get 15% off.
6. BLESSING MANIFESTING DIGITAL PRODUCTS
Blessing Manifesting sells a bunch of digital products focusing on self-love and personal development, like the Self-Love Workbook Planner and Anxiety Workbook. You can either buy them in a digital version or physical copy.
7.

DREAMS INTO REALITY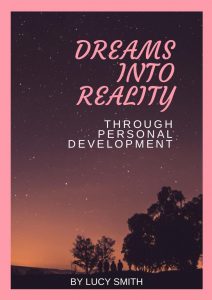 Dreams into Reality eBook covers different topics of personal development to improve your mindset and your life. It will help you overcome anxiety, limiting beliefs, fears, and become a much happier and more positive person.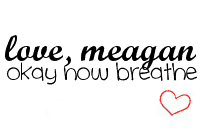 Facebook | Instagram | Twitter | Pinterest | Bloglovin' | YouTube