DISCLOSURE: I am not a mental health professional. If you need help finding a mental health care provider, call 1-800-662-HELP (4357) or visit BetterHelp to call, message, or video chat a certified therapist online for an affordable monthly price. This post contains affiliate links. As an Amazon Associate, I earn from qualifying purchases. I may receive compensation from Better Help or other sources if you purchase products or services through the links provided on this page. You can read my full disclaimer.
There are countless ways to show gratitude to your partner.
Today's post is a guest post by Amanda Tallent.
It's no secret that relationships take a lot of work.
Whether you've been together for years or just a few weeks, you know that you get out of it what you put in.
That's why investing time and attention with your partner is so important for a healthy relationship.
There's obviously no perfect formula, especially because we all value different things. Sometimes, this is referred to as a love language, but you also can set expectations and goals with your special someone to make sure you're on the same page.
We often wait for holidays or anniversaries to show our partner how much they mean to us but you can practice gratitude every day.
Here are some simple ways to show your partner you care on a daily basis:
5 Ways to Show Gratitude to Your Partner
1. Listen to them
It sounds simple but this can be easily neglected.
The easiest way to make someone feel valued is to give them your attention — without distractions like your phone or a TV show.
Sit down and listen to how your partner's day went or what they're struggling with.
2. Leave them a love note
You can also let your partner know that you're thinking of them with a sweet love note. Either handwritten or texted to them, tell them why they mean so much to you.
For a sweet activity to do together, try using these gratitude printables to express your love for each other.
3. Surprise them
Even the smallest act of kindness can go a long way.
This could be folding their laundry or making them a cup of coffee in the morning.
Let them know you were thinking of them and make their day just a bit brighter.
4. Cook or order their favorite dinner
This act of kindness is especially well-received after a long day.
Cook a special meal or order your partner's favorite takeout for a relaxing date night at home.
5. Share favorite memories
Remember how you first met?
Talk about some of the special memories you've shared together and what you're looking forward to in the future.
This should spark some happy feelings, laughter, and make you two feel closer.
Related posts:
---
More recommendations:
1.

BEATING 50 PERCENT
Navigator's Council: A Marriage Journal is both a weekly journal and a weekly rhythm for your marriage. The foundation of the journal is six questions that you'll ask each other once a week and record your answers. Each week also includes a short devotional and a week-long calendar to help foster good conversation and make sure you and your partner are on the same page.
2.

THE 5 LOVE LANGUAGES
We all have a love tank, and everybody loves and feels love differently. Words of Affirmation, Quality Time, Physical Touch, Receiving Gifts, and Acts of Service make up the five love languages. The 5 Love Languages has been a game-changer for me and my boyfriend. Very eye-opening.
3.

MEN ARE FROM MARS, WOMEN ARE FROM VENUS
Men Are from Mars, Women Are from Venus is a classic. For years, the theory behind it has helped save countless relationships. I know it's definitely opened my eyes to how men, like my boyfriend, communicate. It's helped us understand each other more, and I'm so grateful.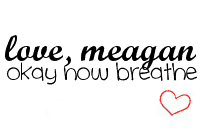 Facebook | Instagram | Twitter | Pinterest | Bloglovin' | YouTube