DISCLOSURE: I am not a mental health professional. If you need help finding a mental health care provider, call 1-800-662-HELP (4357) or visit Online Therapy to call, message, or video chat a certified therapist online. This post contains affiliate links. As an Amazon Associate, I earn from qualifying purchases. I may also receive compensation from Online Therapy or other sources if you purchase products or services through the links provided on this page. You can read my full disclaimer.
With so many mental health hashtags on Instagram to choose from, it's overwhelming to find the best, most engaging one.
Hashtags are an awesome way to find like-minded people, and Instagram has an amazing community of mental health warriors.
There are so many people who openly talk about mental illnesses, personal development, and body positivity.
When you're struggling with your mental health, it might be helpful to talk to an online therapist. I always recommend Online Therapy, because it's a complete online counseling toolkit, and you can get incredible therapy for an affordable monthly cost.
We're all working towards a common goal, and we try to be there for each other, lifting each other up.
The mental health community has been a huge lifeline for me in my recovery. They're some of the most supportive people I've ever met, and I haven't even met them in person!
Whether you're a mental health blogger, current advocate, or aspiring advocate, here are 200+ mental health hashtags, as well as hashtags you shouldn't be using, for Instagram to help you boost your following and connect with others.
Banned Mental Health Hashtags
It might come as a shock, but there are numerous mental health hashtags that are banned by Instagram. And it seems like nearly every week, there is a new banned hashtag.
Unfortunately, #depression, #eatingdisorder, #suicideawareness, #bpd, hashtags including self-harm and self-injury, and several others are banned.
A quick way for you to know if a hashtag is banned is by searching for the hashtag on Instagram. If there is no option to follow the hashtag, then that hashtag is banned.
Another quick way to know if your intended hashtag is banned is if you get a Content Advisory popup when you search for it.
If you're trying to gain followers, it's important to mention that if you use even just one banned hashtag, your post might not be seen by anybody else than the people who are following you.
Other Mental Health Hashtags You Probably Should Not Use
I think it's also important to know that if you're using hashtags with more than 500,000 posts (especially over 1 million), it'll be difficult for your post to be seen.
Hashtags like #mentalhealth, #mentalillness, and #anxiety have millions of posts.
These hashtags are oversaturated, and they'll make it much more difficult for your post to be seen.
On the contrary, it'll be hard to get engagement on hashtags that have under 10,000 posts.
Either way, you will not see as much engagement on your post, because your potential following are not finding you from hashtags.
I've found that the sweet spot is using hashtags from 10,000 to 500,000. I also highly recommend switching up your hashtags with each picture you post.
Now on for the list of amazing mental health hashtags you should be using on Instagram.
200+ Mental Health Hashtags to Connect with Others
Mental Health Advocate | Mental Health Bloggers | Depression | Anxiety | Panic Attacks | Social Anxiety | Phobias | OCD | Bipolar | Borderline Personality Disorder | Schizophrenia | Eating Disorders | Addiction | Self-Care | Self-Love
MENTAL HEALTH ADVOCATE
#endthestigma
#endthestigmaofmentalhealth
#stopthestigma
#stopstigma
#breakthestigma
#stigmafree
#wellnesswarrior
#wellnessadvocate
#mentalhealthmatters
#mentalhealthwarrior
#mentalhealthsupport
#mentalhealthrecovery
#1in4
#sicknotweak
#recoveryisworthit
#recoveryispossible
#itsgoodtotalk
#talkaboutit
#reachout
#notalone
#mentalhealthawareness
#mentalillnessrecovery
#mentalhealthadvocate
#mentalillness
#mentalhealthtips
#yourenotalone
#youarenotalone
MENTAL HEALTH BLOGGERS
#mentalhealthblogger
#mentalhealthbloggers
#mentalhealthblog
#mhbloggers
#mhblogger
#mhblog
#wellnessblogger
DEPRESSION
#depressionhelp
#depressionawareness
#depressionsupport
#depressionwarrior
#depressionisreal
#thereishope
#itsokaynottobeokay
#itsokaynottobeok
#itsoktonotbeokay
#itsokaytonotbeokay
#yourstoryisnotover
#suicideprevention
#suicidepreventionday
#suicidepreventionmonth
#worldsuicidepreventionday
#seekhelp
#depressionandanxiety
#mooddisorder
ANXIETY
#anxietyanddepression
#anxietyhelp
#anxietyrelief
#anxietyquote
#anxietyproblems
#anxietyawareness
#anxietyrecovery
#anxietysupport
#anxietyfighter
#anxietyisreal
#anxietywarrior
#anxietymanagement
#anxietysucks
#anxietytips
#anxietyfree
#anxietydisorders
#anxietyreducer
#overcominganxiety
#anxious
#generalizedanxietydisorder
ANXIETY ATTACKS / PANIC ATTACKS
#anxietyattacks
#anxietyattack
#panicattack
#panicattacks
SOCIAL ANXIETY
#socialanxiety
#socialanxietydisorder
#socialphobia
PHOBIAS
#phobia
#phobias
#agoraphobia
#emetophobia
#claustrophobia
OCD
#ocdproblems
#ocd
#ocdawareness
#ocdrecovery
#intrusivethoughts
PTSD / CPTSD
#ptsd
#ptsdawareness
#ptsdrecovery
#ptsdsurvior
#ptsdwarrior
#ptsdtherapy
#ptsdsucks
#complexptsd
#cptsd
#cptsdrecovery
#separationanxiety
BIPOLAR
#bipolar
#bipolarmemes
#bipolardepression
#bipolarawareness
#bipolardisorderawareness
#bipolar2
BORDERLINE PERSONALITY DISORDER
#borderlinerpersonalitydisorder
#borderline
#boderlinepersonality
#borderlinepersonalitydisorderawareness
SCHIZOPHRENIA
#schizophrenia
#schizoaffective
#schizophreniaawareness
EATING DISORDERS
#anawarrior
#anawarriors
#anorexiarecover
#anorexiarecovered
#anorexiasucks
#anorexiafighter
#anorexiasoldier
#atypicalanorexia
#anorexiasurvivor
#anorexiaawareness
#bingeeatingrecovery
#bingeeatingdisorderrecovery
#bingeeatingdisorder
#bulimiarecovery
#bulimianervosarecovery
ADDICTION
#addictionrecovery
#addictionawareness
#addictiontreatment
#wedorecove
#recoverywarrior
#soberlife
#getsober
#recoveryjourney
#recoverycommunity
#sobercommunity
#recoveryworks
#addictiontreatment
#partysober
SELF-CARE
#selfcare
#selfcarematters
#selfcarethreads
#selfcarefirst
#selfcaretip
#selfcaretips
#selfcareisntselfish
#selfcareeveryday
#selfcareissexy
#emotionalhealth
#selfhealing
#selfcarehacks
#selfcareaccount
#selfcareposts
#selfcareposts
#selfcaretime
#selfcaresis
#selfcareideas
#selfcareday
#selfcarefam
#selfcarelover
#selfcareissacred
SELF-LOVE
#selflove
#selflovequotes
#selflovequote
#selflovethreads
#selflovethread
#selflovespo
#selflovematters
#selfloveiskey
#selflovejourney
#selflovewarrior
#selflover
#selflovery
#selflovetribe
#selfloveweek
#selflovemovement
#selflovesoldier
#selflovechallenge
#selfloveclub
#selflovebringsbeauty
#selfloveadvocate
#selfloveisthebestlove
#selflovefirst
#beyourownkindofbeautiful
#selfconfidence
#imbeautiful
#feelbeautiful
#feelpretty
#believeinyourself
#beyourselfalways
#bekindtoyourself
#ilovemyself
#perfectlyimperfect
#bopo
#bopowarrior
#youareenough
#loveyourself
#loveyourselffirst
#loveyourselfquotes
#loveyourselftoday
Another Instagram Tip
Instagram allows you to use up to 30 hashtags in a single post.
You can put these either in your caption or in the first comment. You can also use hashtags in your Instagram stories.
I recommend putting your hashtags in your first comment instead of the caption, because it looks the least spammy this way.
You can easily do this by making a list of hashtags in Google Docs or the Notes app on your phone, and then copy and paste them into the first comment of your picture.
Also, be sure to follow me on Instagram and let me know you came from my blog so we can follow each other!
What's your Instagram name? Leave it in the comments, so we can follow each other!
Related posts:
---
Did you know there's online therapy?
Online Therapy is a complete online therapy toolbox.
Your therapy toolbox includes:
Live video, voice, or text chat session with your therapist
8 easy-to-follow sections, including 25 worksheets
Activity plan, journal, and tests
Yoga and meditation videos
What I love about Online Therapy is that there are several life-changing options and therapists available, and you don't even have to leave the comfort of your home.
This means you never need to worry before getting help.
Get 20% off your first month with my exclusive link.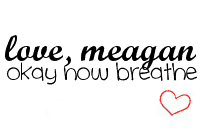 Facebook | Instagram | Twitter | Pinterest | Bloglovin' | YouTube