DISCLOSURE: I am not a mental health professional. If you need help finding a mental health care provider, call 1-800-662-HELP (4357) or visit Online Therapy to call, message, or video chat a certified therapist online. This post contains affiliate links. As an Amazon Associate, I earn from qualifying purchases. I may also receive compensation from Online Therapy or other sources if you purchase products or services through the links provided on this page. You can read my full disclaimer.
Although I've lived with mental illness my whole life, I am not a medical professional. If you need help finding a mental health care provider, call 1-800-662-HELP (4357) or visit BetterHelp to talk to a certified therapist online at an affordable price. This post contains affiliate links. You can read my full disclaimer.
Besides my doggie woggies, I used to wake up in an empty house at least 5 days a week. I'm self-employed, so feelings of loneliness were almost always there.
Plus, these feelings were almost always intensified because I struggle with major depression and severe social anxiety.
Every day, I try my hardest to not let these lonely thoughts and emotions take over me by keeping myself busy and distracting myself.
Here are 7 weird ways I help fight my loneliness:
How to Fight Loneliness and Depression
1. WATCH YOUTUBE VIDEOS
Watching my favorite YouTubers every morning helps fight my anxiety and depression.
A lot of the time I don't even really watch them. I kind of just put the videos on so I can listen to their voices in the background. I know, I'm a creep.
You can find videos on pretty much all of your interests.
Love to cook? Watch recipe videos. Love makeup? Watch beauty gurus talk about their favorite products. Love reality TV? Watch vlogs of everyday people.
Seriously, I can't even begin to tell you how many hours of videos I've watched in the past 2 years since I became self-employed.
Related post:
2. WORKOUT VIDEOS
Working out gets your mind off a lot of things. It takes you out of your head and puts you in the present.
Plus, working out alongside videos makes you feel like you're part of the workout class. They're more interactive than you think.
I absolutely love the Yoga Booty Ballet series, because they mix dancing with yoga. If you're looking for something a little less intense, I highly recommend the Walk Away the Pounds series. All of these instructors make you feel like you're right there in the studio with them.
You can also watch a bunch of free workout videos off of YouTube. Some of my favorites are Tara Stiles and Blogilates.
3. HANGOUT WITH YOUR PETS
Animals have a way of sensing our emotions. They know when we're not feeling our best, and they're likely to come and snuggle up next to us in our worst moments.
If you're feeling extra lonely, you can always cuddle up with them as you watch your favorite movie. I recommend any of these.
But if you have the energy, play fetch or take them on a walk. Try to get out of the house a little bit and soak up some nature. Mother Earth has an amazing way of making me feel more steady and grounded.
Related post
4. HOST A COOKING SHOW
When you're in the kitchen, pretend you have your own cooking show. Explain the meal. Give details on the ingredients. Be enthusiastic.
For some reason, I've always done this. Almost every time I cook, I pretend I have my own cooking show. Talking out loud to a pretend audience helps me feel like I'm less alone.
And you don't have to be a chef to cook a meal either. Follow along with recipes you find on Pinterest. There are countless meals, and I know you'll find one that looks appetizing.
5. PLAY VIDEO GAMES
You might not think so, but playing video games has so many benefits. They distract us from the real world, and controlling another character even helps to take away some of our loneliness.
The best part is that there are so many different types of video games (RPG, strategy, fighting, racing, etc), so you can find which ones you connect with the best.
The genres that fight my loneliness the most are ones filled with storylines and adventure. I love characters I can connect with.
Related post:
6. RIDE A BIKE
One of my favorite things about the warmer months is riding my bike. I love soaking up the breeze and surrounding myself with nature. I would ride for hours if my body allowed me.
Riding a bike is wonderful exercise and requires both muscular and cardiovascular endurance. It works out almost every muscle in your body, and it makes your heart stronger.
Distracting your mind with movement of your body is a helpful way in trying to diminish feelings of loneliness.
7.

TAKE PICTURES
You definitely don't have to be a professional photographer to fight loneliness. Whether you have a DSLR camera or just your cell phone, you can take pictures.
Go around your house and take a picture of anything that sparks your interest. Walk around your neighborhood and capture the trees, animals, and flowers. Practice self-love and take selfies.
Taking helps you focus on the details of the Earth instead of details in your head. It takes you out of your head and places you into the present moment.
Try some of these out and see if any of them work for you!
Do you struggle with feeling lonely? How do you fight loneliness?
Related post:
---
More Recommendations:
1.

ONLINE THERAPY
Better Help is the largest online counseling platform worldwide. It makes professional counseling available anytime, anywhere, through a computer, tablet or smartphone.
2.

RESILIENT BIG EBOOK BUNDLE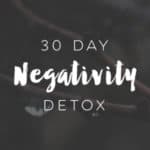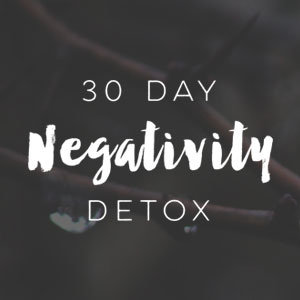 In the Resilient Big Bundle, you'll get 6 amazing personal development products, such as 30 Day Negativity Detox and Figure Out Your Life. All of these together would cost over $120 if you purchased them separately, but you'll get a big discount if you get the whole bundle.
3.

MENTAL HEALTH JOURNAL GUIDES
Rose Minded created three 52 week Mental Health Journal Guides. You can pick from anxiety, depression, and bipolar disorder. In the guides, you can find weekly gratitude, emotional intelligence, self-care prompts. Use the code meagan15 to get 15% off.
4.

SOCIAL ANXIETY TO SOCIAL SUCCESS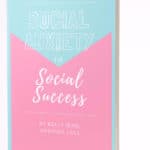 Social Anxiety to Social Success is an eBook Kel from Anxious Lass created. I've read countless ways to recover from social anxiety, and I still found new, important information in her book. The best part is it's written in a warm and relatable way.
5. BLESSING MANIFESTING DIGITAL PRODUCTS
Blessing Manifesting sells a bunch of digital products focusing on self-love and personal development, like the Self-Love Workbook Planner and Anxiety Workbook. You can either buy them in a digital version or physical copy.
6.

DREAMS INTO REALITY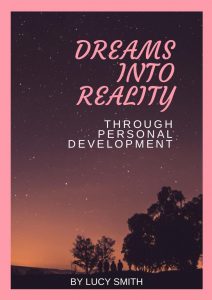 Dreams into Reality eBook covers different topics of personal development to improve your mindset and your life. It will help you overcome anxiety, limiting beliefs, fears, and become a much happier and more positive person.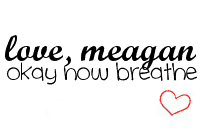 Facebook | Instagram | Twitter | Pinterest | Bloglovin' | YouTube