DISCLOSURE: I am not a mental health professional. If you need help finding a mental health care provider, call 1-800-662-HELP (4357) or visit BetterHelp to call, message, or video chat a certified therapist online for an affordable monthly price. This post contains affiliate links. As an Amazon Associate, I earn from qualifying purchases. I may receive compensation from Better Help or other sources if you purchase products or services through the links provided on this page. You can read my full disclaimer.
A couple days ago it was World Suicide Prevention Day. It's truly heartbreaking to see so many fighting for their lives. But it's also so fucking amazing to see how many of us can come together and bring awareness to this cause.
In a twisted way, it's comforting to know that there are so many people living with what I live with. I fight suicidal feelings on an almost daily basis, and I have on and off for the past 10 years. Knowing that there are people like me makes me feel less alone, and I know I can always turn to Twitter when my thoughts are the lowest.
I thought it was only fitting if I make a list to know that you are important. If you're fighting to stay alive, here are 101 reasons to keep living:
Nature is damn beautiful
The sun always rises
Putting your bare feet in the ocean
Dance parties at one in the morning
Laughing until you cry
Doggie cuddles in bed
Driving to look at all the Christmas decorations
Late night conversations of happy memories
Chamomile tea first thing in the morning
Laying in the grass and watching the clouds go by
Winning at a board game
Chocolate
First kisses
Cuddling while playing video games
Fuzzy socks
Finger painting
Finding good makeup at Dollar Tree
Late night walks outside
Movie marathons on Sunday
Halloween time
Falling in love
Fondue parties
Inside jokes
Black and white photography
Quoting lines of your favorite movies
Lighting candles when the power goes out
Making shadow puppets on the wall
Watching horror movies at the movie theater
Finding constellations in the night sky
Light summer breezes
Completing a DIY project
Finding the perfect lipstick
Helping others in need
Disney World
Giving presents to others
Slicing open the perfect avocado
Drinking a homemade smoothie
The jokes on Laffy Taffy wrappers
Classic Disney movies
Blowing dandelions
Pizza
The smell of campfires
Stopping to play at a random neighborhood park
Hiking in a forest preserve
Bike rides at the beginning of June
Finding a new vegan restaurant
Taking really unattractive pictures of yourself
Making friendship bracelets
Writing a poem you're proud of
Finishing a good book for the first time
Seeing wild animals in your backyard
Making an instant connection to others
Reading a meaningful quote at the right time
Talking about the same memories over and over again and never getting tired of them
Having a picnic in an obscure spot
Not being able to finish a story because you're laughing too hard
Watching movie trailers
Earning enough Swagbucks to get a free gift card
Finding your favorite restaurant
Belting out to Disney songs
Walking around your house with no pants on
A quiet house to write in
Finishing an entire chapstick without losing it
A part of you never growing up
Shoveling the snow then going in to have a big cup of hot chocolate
Snuggling in clean blankets straight from the dryer
Picking out the perfect paint color at Home Depot
Awesome finds in the clearance section at Target
The mental health community on Twitter
Looking outside and seeing a rainbow
Compliments from complete strangers
Catching lightning bugs your hands
Making awesome things out of Play-Doh
Having a good hair day
Playing with the animals at the shelter
Soaking in detox bubble baths
Jumping in a freshly raked pile of leaves
Getting a positive checkup at the dentist
Smelling flowers and having them stick to your nose
When someone scratches your back and gets the perfect spot
Drawing murals with chalk
Hot summer days with ice-cold pools
Building forts of blankets and couch cushions
Grandmas who always overfeed
You got through another day
Tomorrow is a brand new day
You're getting stronger every single day
Creating new dreams you can conquer
Knowing that there is only one you on this planet
Being proud of yourself
There are people who care
Learning that you are important
There is still so much to discover
Every day is a new learning experience
You've made it this far
Recovery is possible
Your heart is still beating
It will get better
We need you here
You are a warrior
One day you'll look back and say "I made it"
If you are fighting for your life, I truly am sorry. I care. You are so important.
Please get the help you need and deserve. Keep fighting. Keep living.
Try Affordable Online Therapy
Better Help is the largest online counseling platform worldwide. It makes professional counseling available anytime, anywhere.
You can get counseling in four ways:
Exchanging messages
Chatting live
Speaking over the phone
Video conferencing
What I love about Better Help is that your monthly payment will be the same regardless of the number of messages and sessions you have with your counselor.
This means you can communicate with your counselor as often as you'd like and whenever you need, and you never need to worry before getting help.
Related posts:
What are the reasons you keep living? Share in the comments!
---
More Recommendations:
1.

ONLINE THERAPY
Better Help is the largest online counseling platform worldwide. It makes professional counseling available anytime, anywhere, through a computer, tablet or smartphone.
2.

RESILIENT BIG EBOOK BUNDLE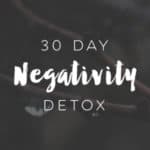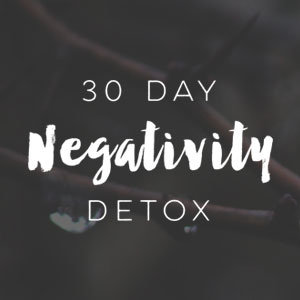 In the Resilient Big Bundle, you'll get 6 amazing personal development products, such as 30 Day Negativity Detox and Figure Out Your Life. All of these together would cost over $120 if you purchased them separately, but you'll get a big discount if you get the whole bundle.
3.

MENTAL HEALTH JOURNAL GUIDES
Rose Minded created three 52 week Mental Health Journal Guides. You can pick from anxiety, depression, and bipolar disorder. In the guides, you can find weekly gratitude, emotional intelligence, self-care prompts. Use the code meagan15 to get 15% off.
4.

SOCIAL ANXIETY TO SOCIAL SUCCESS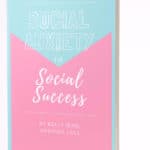 Social Anxiety to Social Success is an eBook Kel from Anxious Lass created. I've read countless ways to recover from social anxiety, and I still found new, important information in her book. The best part is it's written in a warm and relatable way.
5. BLESSING MANIFESTING DIGITAL PRODUCTS
Blessing Manifesting sells a bunch of digital products focusing on self-love and personal development, like the Self-Love Workbook Planner and Anxiety Workbook. You can either buy them in a digital version or physical copy.
6.

DREAMS INTO REALITY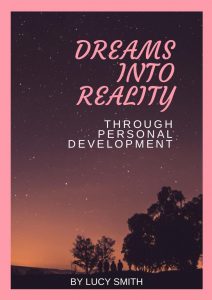 Dreams into Reality eBook covers different topics of personal development to improve your mindset and your life. It will help you overcome anxiety, limiting beliefs, fears, and become a much happier and more positive person.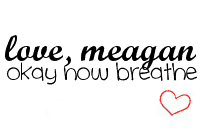 Facebook | Instagram | Twitter | Pinterest | Google+ | Bloglovin' | YouTube