DISCLOSURE: I am not a mental health professional. If you need help finding a mental health care provider, call 1-800-662-HELP (4357) or visit Online Therapy to call, message, or video chat a certified therapist online. This post contains affiliate links. As an Amazon Associate, I earn from qualifying purchases. I may also receive compensation from Online Therapy or other sources if you purchase products or services through the links provided on this page. You can read my full disclaimer.
Halloween Themed Tarot and Oracle Decks
As an avid collector of tarot and oracle decks, I love having different decks themed for the different parts of the year – such as Halloween themed tarot and oracle decks.
This spooky fall holiday brings all the cozy and haunted feelings.
To bring this energy into your readings, opt for the best tarot and oracle decks for Halloween!
Just interested in oracle cards? Click here.
HALLOWEEN TAROT DECKS
1.

The Halloween Tarot
No list about Halloween themed tarot decks would be complete without mentioning The Halloween Tarot.
This deck is lighthearted and features iconic Halloween imagery, such as jack-o-lanterns, black cats, and ghosts.
You can also purchase this must-have deck in a collector's tin.
2. Tarot of the Haunted House
For a mysterious twist on tarot, opt for the Tarot of the Haunted House.
What I love about this deck is that it tells a horror story of a woman (the Fool) who enters a mysterious haunted house.
As you move through the deck, you'll uncover the Fool's forgotten origins by unlocking room after room and discovering the mansion's true legend.
3.

Santa Muerte Tarot Deck
With elements of the Day of the Dead and Santa Muerta, the Santa Muerte Tarot Deck is a powerful tool for divination.
The imagery is stunning and thought-provoking and stays true to traditional Rider-Waite symbolism.
This deck is perfect for anyone looking to soak up the Mexican culture when they may not be familiar with it.
4.

The Gothic Tarot
For a dark interpretation of traditional tarot, buy The Gothic Tarot.
With a unique gothic flair, you'll discover gargoyles, ghosts, vampires, and dark angels.
The Gothic Tarot is the perfect Halloween addition to your ever-growing collection!
5. Anne Stokes' Gothic Tarot
Another remarkable gothic tarot option is Anne Stokes' Gothic Tarot.
In this dark deck, mighty dragons are the wands, calculating vampires are the cups, spooky skeletons are pentacles, and angels are swords.
These cards might be smaller than typical tarot cards, but they make up for it with the darkness they bring.
6. Ghost Tarot
Ghost Tarot is a fantastic option for people looking to add some spookiness to their Halloween season.
The images are profound, believable, and filled with wonderment – no cheesy ghosts here!
If you're looking for a mature and captivating Halloween deck, you need the Ghost Tarot!
7.

The Vampire Tarot
If you love being bitten by vampires, The Vampire Tarot is luring you in!
Beauty, mystery, and darkness envelop each card in this scary deck.
For a deck layered in darkness, The Vampire Tarot is calling your name!
8.

The Tarot of Vampyres
The Tarot of Vampyres is another Halloween-themed deck to lust over.
The imagery is spine-chilling, yet drool-worthy.
This seductive deck will help you embrace the darkness within.
9.

Dark Wood Tarot
Dare to enter the woods and discover your shadow self with Dark Wood Tarot?
You'll take on the role of a witch entering the dark wood and discover legends (wands), fears (swords), animals (cups), and the natural world (pentacles).
For a beautiful and captivating deck, Dark Wood Tarot is a must for anyone looking to add depth and spookiness to their tarot collection.
10. Night Sun Tarot
Filled with esoteric wisdom and occult knowledge, Night Sun Tarot is a mesmerizing and chilling deck.
Regardless of your level of occultism, this deck will touch your soul.
When you're ready to gain enlightening insight on your inner self – your shadow side – purchase Night Sun Tarot!
11. Dark Angels Tarot
If dark, gothic-themed decks are your cup of tea, you'll enjoy Dark Angels Tarot.
The imagery is almost abstract, with deliberately fuzzy backgrounds that help bring the dark angels to life.
Rich in symbolism, Dark Angels Tarot is fantastic for anyone looking to dive deeper into the darker aspects of their soul.
12.

Zombie Tarot
Yes, you need Zombie Tarot for all your Halloween dreams!
Wands shift to limbs, pentacles are biohazard symbols, and the Major Arcana cards are full of decomposing corpses in this zombified alternate universe.
Are you ready to survive the zombie apocalypse?
13.

Deviant Moon Tarot

Deviant Moon Tarot is made up of moon-faced characters created from manipulated photographs of 18th-century tombstones.
The depictions on the cards are cartoony, yet harrowing.
This deck is exotic, imaginative, and often absurd.
14.

Dark Grimoire Tarot
Filled with strange creatures and powerful sorcerers, Dark Grimoire Tarot is a deliciously dark deck for Halloween.
The illustrations remind me of Where the Wild Things Are, as they are artsy and look like detailed sketches.
Dark Grimoire Tarot is perfect for witches, horror fans, and anyone gravitated towards the dark side.
15.

Witches Tarot
For a lighter approach to Halloween decks, Witches Tarot is a fantastic choice.
The cards represent traditional Rider-Waite symbols with traditional witchcraft.
I think the back of the cards is my most favorite part! So stunning!
16. Necronomicon Tarot
Necronomicon Tarot is another mystifying deck that's excellent for Halloween.
The pictures are striking and instantly take you inside the story of each card.
With elements of myths and legend, this unnerving deck is perfect for any horror fan.
HALLOWEEN ORACLE DECKS
17.

The Halloween Oracle
Of course, I have to include The Halloween Oracle!
Each of the 36 deeply wonderful cards includes symbols of black cats, vampires, zombies, witches, werewolves, jack-o-lanterns, skeletons, and more!
The imagery helps invoke change within yourself to bring forth a happier, more fulfilling future.
18.
Dark Mirror Oracle
Dark Mirror Oracle is a fantastic shadow work oracle deck, as it is harrowing, raw, and intense.
As the name implies, the deck highly encourages you to look inside yourself to shine a light on the darker parts of your current situation.
These cards will assist you in reconnecting to your spirituality by accepting the darkness within.
19.

Les Vampires Oracle
The artwork in Les Vampires Oracle is cartoon-like but undeniably breathtaking.
With the help of vampires, all 44 cards are designed to support those who are facing challenging situations and decisions.
This deck will help you examine night's darkness and return to the light of hope, healing, and consciousness.
20. Witches' Wisdom Oracle Cards
Witches' Wisdom Oracle Cards connect you with the elements, mystical realms, and spirit to invoke positivity and change into your life.
The 48 cards are powerful and striking and can bring magic into anyone's life.
This deck is a must for the spooky season!
You can also purchase the Witches' Kitchen Oracle Cards, which is another fantastic deck for Halloween.
21.
Dark Goddess Oracle
With the Dark Goddess Oracle, there is no fluff, no hiding, and no superficiality.
The 48 cards combine the experiences and power of goddesses to summon empowerment, truth, and the opportunity for real transformation.
The goddesses featured in the deck can be called upon in times of challenge, change, and personal growth.
22. Santa Muerte Oracle
Associated with the Day of the Dead, Santa Muerte Oracle is a philosophical deck where you rely on your intuition.
The illustrations are colorful, vibrant, and intoxicating, and they often lean on abstract ideas.
The Santa Muerta Oracle is a fantastic addition to the Santa Muerte Tarot Deck
23. Victoria Frances Gothic Oracle
For a deliciously dark Halloween deck, you need the Victoria Frances Gothic Oracle.
The imagery focuses on the grim, ghoulish, and gruesome.
While the cards have no words on them, your intuition will soar with this deck.
24.

Oracle of Shadows and Light
Oracle of Shadows and Light is for anyone who feels like an outcast.
You'll see depictions of grumpy faeries, cocky ghosts, and sassy witches.
The Oracle of Shadows and Light is honest, strange, and eerie.
25.

Wisdom of the House of Night
Based on the House of Night series, Wisdom of the House of Night is filled with vampirey goodness.
A lot of the images are based on characters in the books, but don't let that stop you if you haven't read them.
Wisdom of the House of Night is dark, yet inviting.
26.

Fallen Angel Oracle Cards
For an earthy and gritty deck, Fallen Angel Oracle Cards is a captivating deck to add to your collection.
Each image includes a fallen angel and an associated word to go with it.
Fallen Angel Oracle Cards has some of the most alluring images I've ever seen in a dark oracle deck.
27.

Mausolea: Oracle of Souls
Mausolea: Oracle of Souls makes haunting cards incredibly beautiful.
With myths and legends of the afterlife, the images are gloomy and ominous.
Connect with the realm of spirits in this oracle that's perfect for Halloween.
Halloween-Themed Decks
Tarot.com says that tarot cards were first discovered in 14th-century Europe.
However, tarot (and oracle) decks are becoming much more mainstream now with the help of the internet and spiritual awakenings.
Gaia is a fantastic way to learn more about tarot and all things spiritual. Click here to start your free trial!
P.s. Here are my favorite Halloween movies recommendations!
What decks are you most excited to buy?
Need a recap?
🎃 Best Halloween Tarot Decks 🎃
👻 Best Halloween Oracle Decks 👻
More tarot and oracle posts:
---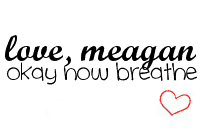 Facebook | Instagram | YouTube | Twitter | Pinterest
Tarot and Oracle Decks for Halloween