DISCLOSURE: I am not a mental health professional. If you need help finding a mental health care provider, call 1-800-662-HELP (4357) or visit Online Therapy to call, message, or video chat a certified therapist online. This post contains affiliate links. As an Amazon Associate, I earn from qualifying purchases. I may also receive compensation from Online Therapy or other sources if you purchase products or services through the links provided on this page. You can read my full disclaimer.
Unusual Tarot Decks
I don't know about you, but I loooove having a wide range of tarot decks in my collection (especially unique and unusual decks!).
Having a variety of tarot decks to choose from for your readings can make your readings that much more powerful, because each deck releases a specific energy.
I find that the more unusual the deck is, the more likely I am to receive enhanced messages through the cards.
Does it matter what tarot deck you use?
Of course, what deck you use ultimately comes down to you and your personal preferences.
I will say though…the more you use your decks, the more you'll discover that each deck has its own personality.
Each deck releases a certain energy and frequency, so it's important to have at least a small assortment of decks to choose from.
So when you're looking to do a shadow work reading to get to the gritty parts of your inner child, you most likely won't want to use a deck that has super uplifting energy — because that deck might sugar coat the answers you seek.
Now let's see the best, most unusual tarot decks…⤵️
1. MYSTICAL MEDLEYS
Inspired by iconic cartoons of the 1930s, Mystical Medleys is a unique tarot deck to add to your collection.
You'll find characters like Betty Boop and Steamboat Willie among these cartoonish cards.
Mystical Medleys is a fantastic deck that all vintage lovers need in their life.
2. TERRA BOTANICAL PLANT
If you're looking for a black and white tarot deck, Terra Botanical Plant Tarot Deck is a beautiful choice.
All of the images are hand-drawn ink illustrations, so you can really feel the energy emanating from the cards.
Grab the Terra Botanical Plant Tarot Deck to add some abstract plants to your tarot collection.
3. DEVIANT MOON

Deviant Moon Tarot is made up of moon-faced characters created from manipulated photographs of 18th-century tombstones.
The depictions on the cards are cartoony, yet harrowing.
This deck is exotic, imaginative, and often absurd.
4. NAKED HEART
For images of nature and animals, look no further than Naked Heart Tarot Deck.
At first glance, you'll notice simple imagery, but the more you connect with the cards, you'll see just how bold the messages you receive are.
Plus, Naked Heart Tarot Deck is a wonderful choice for any beginner.
5. THE COSMIC COVEN
I'm always looking for more inclusive tarot decks, and I'm so happy I stumbled upon The Cosmic Coven Tarot.
With the silver gilding edges, this deck is among some of the most stunning I've ever seen.
I especially love that you'll get every card from the traditional Rider Waite deck, plus one exclusive card unique to The Cosmic Coven Tarot.
For more inclusive decks:
6.

THE GOOD TAROT
The Good Tarot is truly one of the most remarkably unique tarot decks I own.
The cards are gritty but carry some of the most gentle, warm energy through them.
I tend to use my The Good Tarot deck when I need some loving guidance.
7. SHORES OF MOON LUNA SOMNIA
As soon as you glance at Shores Of Moon Luna Somnia Tarot Deck, you'll be captivated by the imagery.
This deck is so strikingly beautiful that you almost don't want to touch it.
The goal of Shores Of Moon Luna Somnia Tarot Deck is to help you connect with your cosmic spirit.
8.

TAROT Z DECK
Enter a zombie apocalypse with Tarot Z.
This deck is breathtakingly illustrated and feels just like a movie in tarot form.
Are you ready to enter another world and explore what part of your soul needs healing?
9. SANTA MUERTE TAROT DECK
With elements of the Day of the Dead and Santa Muerta, the Santa Muerte Tarot Deck is a powerful tool for divination.
The imagery is stunning and thought-provoking and stays true to traditional Rider-Waite symbolism.
This deck is perfect for anyone looking to soak up the Mexican culture when they may not be familiar with it.
10.

DARK GRIMOIRE TAROT
Filled with strange creatures and powerful sorcerers, Dark Grimoire Tarot is a deliciously dark deck for your collection.
The illustrations remind me of Where the Wild Things Are, as they are artsy and look like detailed sketches.
Dark Grimoire Tarot is perfect for witches, horror fans, and anyone gravitated toward the dark side.
11.

TAROT OF DRAGONS
Every tarot reader could use a deck depicting the ancient lore of dragons, and Tarot of Dragons provides just that.
This deck is boldy colorful and rightfully covers dragons across a multitude of cultures.
If you want gorgeous illustrations of these mystical creatures, then look no further than Tarot of Dragons.
12. THE ARTIST'S INNER VISION TAROT
You'll discover a mixed media approach to tarot with The Artist's Inner Vision Tarot.
Among the images, you'll see classic paintings mixed with things like newspaper clippings and handwritten letters.
The Artist's Inner Vision Tarot is a fantastic choice for any art lover out there.
13.

THE MACABRE TAROT
Everyone should purchase The Macabre Tarot just for the box alone — which happens to be in the shape of a coffin!
With this deck, you'll be encouraged to step away from the light and to embrace darkness.
The Macabre Tarot is perfect for anyone looking to dive deeper into shadow work.
More shadow work decks:
14.

THE UNTAMED MYSTERY TAROT
What I find particularly unique about The Untamed Mystery Tarot is that there are several versions of the deck to choose from.
Each deck is a distinct variation of color, thus giving off different energy among the cards.
I recommend looking at the individual decks of The Untamed Mystery Tarot and pick the variation you're most drawn to.
15. THE BLACK TAROT
The Black Tarot is one of the most gorgeous decks I've come across.
Filled with black and white images of the underworld, this deck is beaming with emotional art.
The Black Tarot screams discernment and transformation.
16. TAROT OF THE DIVINE
For a deck depicting deities, folklore, and fairy tales, Tarot of the Divine is a magical choice.
You'll see representation from cultures all over the world, which unfortunately tends to be rare among tarot.
Add Tarot of the Divine to your collection and brings ancient mythologies, fables, and spiritual legends to your life.
17.

MYSTIC FAERIE TAROT DECK
If you're searching for a deck that incorporates faeries and tarot, purchase Mystic Faerie Tarot Deck.
The illustrations are mesmerizing, and they remind me of the fairytales I read in elementary school.
To get the most out of Mystic Faerie Tarot Deck, why don't you do a tarot reading in a lush garden?
18.

DISNEY VILLAINS TAROT DECK
All my Disney lovers need Disney Villains Tarot Deck in their life.
As the name suggests, this imaginary deck features the best, most wicked Disney villains.
I especially love using Disney Villains Tarot Deck around Halloween, and I know you will too!
For more Halloween decks:
Using Unique Tarot Decks
Doing shadow work (specifically for my inner child) is my favorite way to use tarot and oracle cards.
If you need help interpreting the messages in your decks, Gaia is a fantastic way to learn more about tarot and all things spiritual. (Click here to start your free trial!)
What decks are you most excited to buy?
Need a recap?
⚡ Most Unusual Tarot Decks ⚡
More Tarot and Oracle Posts:
---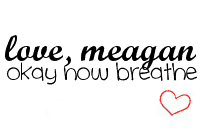 Facebook | Instagram | YouTube | Twitter | Pinterest
Unique and Unusual Tarot Decks