DISCLOSURE: I am not a mental health professional. If you need help finding a mental health care provider, call 1-800-662-HELP (4357) or visit Online Therapy to call, message, or video chat a certified therapist online. This post contains affiliate links. As an Amazon Associate, I earn from qualifying purchases. I may also receive compensation from Online Therapy or other sources if you purchase products or services through the links provided on this page. You can read my full disclaimer.
Shadow Work Tarot Decks
When I really started to prioritize emotional healing, using shadow work tarot decks completely illuminated a part of my soul.
Tarot (and oracle) reading was a totally unexpected addition to my life when I randomly was recommended one on YouTube.
And without them, I wouldn't be as far along in my healing journey as I am now — not by a landslide.
How to use tarot for shadow work?
There are multiple ways you can use tarot cards for shadow work.
But the main premise is that you will dig deep and unearth a part of you that needs honesty, loving, and healing.
Best shadow work methods:
⭐ Tarot spread
⭐ Pick a card and journal about it
⭐ Pick a card and meditate on it
No matter what method you choose, I always recommend spending some time reflecting on what you uncovered and learned.
Shadow work journal prompts
Personally, I tend to do a mixture of all three.
Whether I do a full tarot spread or just draw one card, I always envision the card radiating its power.
I imagine myself in the scene and meditate for a brief couple of minutes.
Then I get to writing and expressing everything I learned.
(I highly recommend writing along to some meditation music!)
Shadow work writing questions:
⭐ How can I help heal my inner child?
⭐ What am I having a hard time seeing right now?
⭐ How can I let go of what's holding me back?
Now that you know how to do a shadow work reading, let's figure out the best shadow work tarot decks you can use!
18 Best Tarot Decks for Shadow Work
Looking for oracle decks for shadow work? Read: 18 Stunning Oracle Decks for Deep Inner Shadow Work
1. THE URBAN TAROT
The Urban Tarot pays homage to the city and all its diverse inhabitants in this unquestionably modern deck.
With depictions of different races, ethnicities, cultures, and LGBTQ+ representation, this deck is a literal must-have!
The cards in this deck are gritty and perfect for those deep shadow work questions.
2.

TAROT MALEFIC TIME
For true shadow work, Tarot Malefic Time is sure to capture your attention.
With contrasts of light and dark, you'll feel powerful and creative through life's unexpected challenges.
Are you ready to gain spiritual insight with Tarot Malefic Time?
3.

NEXT WORLD TAROT
For an incredibly diverse and eclectic mix of representation, you need Next World Tarot!
While the cards are huge for my tiny hands, I can look past that for this wonderfully progressive deck.
What better tarot deck for shadow work than this enlightening deck!
4.

EDGAR ALLEN POE TAROT
For a deliciously dark deck, you can't go wrong with Edgar Allen Poe Tarot.
With symbolism and imagery from his poems, you'll be able to see the shadow sides of yourself.
Edgar Allen Poe Tarot is one way to poetically explore the deepest parts of you.
5. NIGHT SUN TAROT
Filled with esoteric wisdom and occult knowledge, Night Sun Tarot is a mesmerizing and chilling deck.
Regardless of your level of occultism, this deck will touch your soul.
When you're ready to gain enlightening insight on your inner self — your shadow side — purchase Night Sun Tarot!
6.

MURDER OF CROWS TAROT
Murder of Crows is a black and white tarot deck filled with striking and intense imagery.
I feel a deep connection to crows and ravens, and I always see them outside my home.
If you want to add a gritty and unique deck to your shadow work collection, get this deck.
7.

CROW TAROT
Another tarot deck featuring crows, Crow Tarot helps you fly straight into shadow work.
Each card has both light, peaceful energy and dark, shadow energy.
With elements of the traditional Rider-Waite Tarot, Crow Tarot can be used as a beginner deck.
8.

THE NIGHTMARE BEFORE CHRISTMAS
Based on the iconic film, The Nightmare Before Christmas Tarot Deck is filled with all of your favorite characters.
The deck is a playful and direct way to dive into shadow work.
Any fan of the movie needs The Nightmare Before Christmas Tarot Deck!
More Halloween Tarot and Oracle Decks:
9. TAROT OF THE HAUNTED HOUSE
For a mysterious twist on tarot, opt for the Tarot of the Haunted House.
What I love about this deck is that it tells a horror story of a woman (the Fool) who enters a mysterious haunted house.
As you move through the deck, you'll uncover the Fool's forgotten origins by unlocking room after room and discovering the mansion's true legend — which is much like shadow work.
10. GHOST TAROT
Ghost Tarot is a fantastic option for people looking to add some spookiness to their tarot collection.
The images are profound, believable, and filled with wonderment — no cheesy ghosts here!
If you're looking for a mature and captivating shadow work deck, you need the Ghost Tarot!
11.

TAROT Z DECK
Enter a zombie apocalypse with Tarot Z.
This deck is breathtakingly illustrated and feels just like a movie in tarot form.
Are you ready to enter another worldand explore what part of your soul needs healing?
12.

DARK WOOD TAROT
Dare to enter the woods and discover your shadow self with Dark Wood Tarot?
You'll take on the role of a witch entering the dark wood and discover legends (wands), fears (swords), animals (cups), and the natural world (pentacles).
For a beautiful and captivating deck, Dark Wood Tarot is a must for anyone looking to add depth and spookiness to their tarot collection.
13.

DEVIANT MOON TAROT

Deviant Moon Tarot is made up of moon-faced characters created from manipulated photographs of 18th-century tombstones.
The depictions on the cards are cartoony, yet harrowing.
This deck is exotic, imaginative, and often absurd.
14.

DARK GRIMOIRE TAROT
Filled with strange creatures and powerful sorcerers, Dark Grimoire Tarot is a captivating deck for inner child healing.
The illustrations remind me of Where the Wild Things Are, as they are artsy and look like detailed sketches.
Dark Grimoire Tarot is perfect for witches, horror fans, and anyone gravitated towards the dark side.
15.

BIANCO NERO TAROT
Bianco Nero Tarot is a completely black and white tarot deck that is an extraordinary way to incorporate shadow work into your everyday readings.
The drawings look like they come straight out of the illustrator's sketchbook!
With the perfect balance, this deck certainly doesn't sugarcoat the messages you'll receive.
16.

THE HERMETIC TAROT
Yet another black and white deck, The Hermetic Tarot is a true classic.
What I love about these cards is they're incredibly detailed with rich symbols and messages.
I would definitely say The Hermetic Tarot is suited towards more advanced readers.
17.

HEALING LIGHT TAROT
Healing Light Tarot shows that even in the darkest times, light always defeats dark.
Powerfully illuminated images will help guide you to turn on the light in your healing journey.
I guarantee when you use Healing Light Tarot, you'll sense a bit of healing in you.
18.

ROYO DARK TAROT DECK
Royo Dark Tarot is indescribably dark, sensual, and intoxicating.
Filled with nightscapes, you'll be ready to face your deepest fears.
Step into your power with the help of Royo Dark Tarot.
Tarot Decks for Shadow Work
Doing shadow work is my favorite way to use tarot and oracle cards.
If you need help interpreting the messages in your decks, Gaia is a fantastic way to learn more about tarot and all things spiritual. (Click here to start your free trial!)
What decks are you most excited to buy?
Need a recap?
⚡ Best Shadow Work Tarot Decks ⚡
More Tarot and Oracle Posts:
---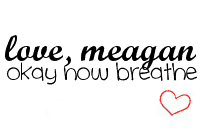 Facebook | Instagram | YouTube | Twitter | Pinterest
Tarot Decks for Shadow Work