DISCLOSURE: I am not a mental health professional. If you need help finding a mental health care provider, call 1-800-662-HELP (4357) or visit Online Therapy to call, message, or video chat a certified therapist online. This post contains affiliate links. As an Amazon Associate, I earn from qualifying purchases. I may also receive compensation from Online Therapy or other sources if you purchase products or services through the links provided on this page. You can read my full disclaimer.
Although I've lived with mental illness my whole life, I am not a medical professional. If you need help finding a mental health care provider, call 1-800-662-HELP (4357) or visit BetterHelp to talk to a certified therapist online at an affordable price. This post contains affiliate links. You can read my full disclaimer.
My mental illnesses work like clockwork. I am always woken up in a panic, and it takes about 30 minutes to 1 hour to get out of bed.
I struggle with really bad depression symptoms until about 11 in the morning. Then they come back and attack me again from about 8:00 pm to when I go to bed. That's about the time when the panic arises when I'm trying to fall asleep for the night.
But knowing this helps me know that it'll get better. I know my body has a schedule, and it likes to stick to it. Yes, some days are harder than others, but I know I'll be okay. I know I can survive.
Even though I'm in tune with my body's schedule, I still like to take care of my mental health. Here are 4 ways I focus on self-care each and every morning.
4 Ways I Help My Mental Health Every Morning
1. DRINK HOT TEA
I know a lot of people aren't tea drinkers, but I'm a big believer in the benefits of drinking tea. Tea boosts your immune system, protects your body from cancer, contains antioxidants, and so much more.
If you have anxiety or depression like me, I highly recommend picking up a teapot and pouring hot water to ease your symptoms. Tea helps lessen my anxiety. It helps to level out several of my negative emotions.
I usually heat some water up first thing in the morning. I usually seep some chamomile tea for its many benefits. It's my go-to tea, because it gently calms the nervous system. St John's Wort is another tea used to promote emotional balance. It has been known to be very soothing and can even help lift your mood.
I'm always in a much more stable mood after I finish drinking my mug.
Please consult with your doctor before you start drinking these teas.
Related post:
2.

DISTRACT MYSELF
I work from home, so the way I distract myself is to focus on making money. I'll answer a few surveys, and I'll try to reach my goal on Swagbucks. I also have several apps on my phone that I put my attention to.
I also love to put on my favorite YouTubers. I put them on every single morning and several more times throughout the day. I honestly feel my mental health would be so much worse without YouTube.
After about 30 minutes or so, I then try to focus my energy on writing for my blog. Some days are definitely easier than others, but blogging is my love.
3. WORK OUT
If I'm feeling up to it, I'll put on a workout DVD or do some yoga outside. Sometimes I'll even hop on a bike and ride around my neighborhood to soak up nature's energy.
I feel like exercising in the morning helps set the mood for the rest of the day. It helps give me more clarity and emotional balance. Plus, it makes me feel damn proud of myself.
To be honest, I only workout a couple times a week. And that's if I'm lucky. I think it's so important to note that I never feel like a failure if I didn't work out. I am a warrior every day.
Related post:
4. WATCH SOME NETFLIX
After I spend about two hours doing some work, I'll reward myself with some Netflix and doggie cuddles. It's so important to reward yourself for every victory. No matter how small or big.
Because Netflix can quickly feed your depression, I only recommend watching an episode or two. You can read more about that here.
And throughout this time, I will most likely still use my phone to make some more money. The more distractions the better.
By the time I've done all these 4 ways, it's usually around noon, and my symptoms have faded to the lowest point they can be. They're much more manageable, and it's much easier to get through the day.
How do you help your mental health every morning? What about the rest of the day?
Related posts:
---
More Recommendations:
1.

ONLINE THERAPY
Better Help is the largest online counseling platform worldwide. It makes professional counseling available anytime, anywhere, through a computer, tablet or smartphone.
2.

RESILIENT BIG EBOOK BUNDLE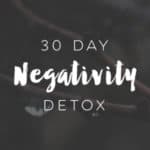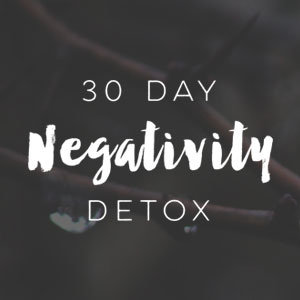 In the Resilient Big Bundle, you'll get 6 amazing personal development products, such as 30 Day Negativity Detox and Figure Out Your Life. All of these together would cost over $120 if you purchased them separately, but you'll get a big discount if you get the whole bundle.
3.

MENTAL HEALTH JOURNAL GUIDES
Rose Minded created three 52 week Mental Health Journal Guides. You can pick from anxiety, depression, and bipolar disorder. In the guides, you can find weekly gratitude, emotional intelligence, self-care prompts. Use the code meagan15 to get 15% off.
4.

SOCIAL ANXIETY TO SOCIAL SUCCESS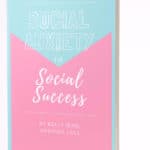 Social Anxiety to Social Success is an eBook Kel from Anxious Lass created. I've read countless ways to recover from social anxiety, and I still found new, important information in her book. The best part is it's written in a warm and relatable way.
5. BLESSING MANIFESTING DIGITAL PRODUCTS
Blessing Manifesting sells a bunch of digital products focusing on self-love and personal development, like the Self-Love Workbook Planner and Anxiety Workbook. You can either buy them in a digital version or physical copy.
6.

DREAMS INTO REALITY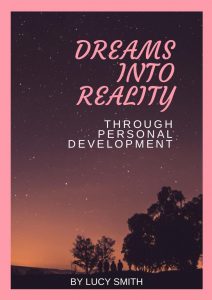 Dreams into Reality eBook covers different topics of personal development to improve your mindset and your life. It will help you overcome anxiety, limiting beliefs, fears, and become a much happier and more positive person.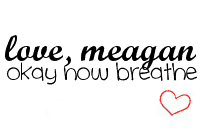 Facebook | Instagram | Twitter | Pinterest | Google+ | Bloglovin' | YouTube