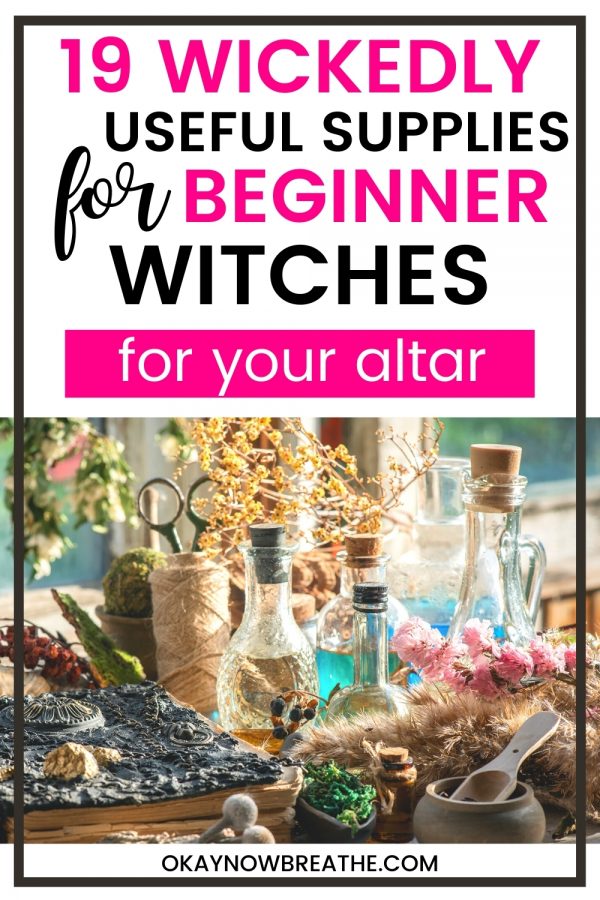 DISCLOSURE: I am not a mental health professional. If you need help finding a mental health care provider, call 1-800-662-HELP (4357) or visit Online Therapy to call, message, or video chat a certified therapist online. This post contains affiliate links. As an Amazon Associate, I earn from qualifying purchases. I may also receive compensation from Online Therapy or other sources if you purchase products or services through the links provided on this page. You can read my full disclaimer.
BEGINNER WITCH SUPPLIES
Being a baby witch can be overwhelming when you don't know which beginner witch supplies and tools you need.
Truth be told, all you really need is yourself, your mind, and your intention.
Still, adding witch supplies to your toolkit can enhance any spell or practice.
What tools should a witch use?
For many witches, their craft is completely personal and sacred.
Through trial and error, you'll discover what tools and supplies work for you (as well as which ones you don't connect with).
So basically, you can use whatever tools you want, whenever you want, and however feels right for you.
Below, you'll find my favorite beginner witch supplies. 👇
19 Beginner Witch Supplies
(Please note that I am not a Wicca and don't practice Wiccan or Paganism, so my list may differ from someone who does.)
1.

SUBSCRIPTION BOX
What greater way to acquire supplies for your witch practice than a monthly subscription box?
A witch subscription box is a genius way to add spiritual tools to your witchy arsenal every month.
Each box is unique, but you're most likely to receive crystals, candles, incense, herbs, oils, jewelry, and altarpieces.
In most cases, the value of the box is worth more than what you actually pay for.
Best witchcraft subscription boxes:
For more witchy boxes:
2.

WITCH BOOK
A beginner witch book is a fantastic tool to add a wealth of knowledge to your spiritual practice.
You get to learn about the craft for experts in a throughout yet concise way.
Reading a book about witchcraft can help you gain wisdom in areas that you might not have otherwise.
Beginner witch books:
📚 Witchery: Embrace the Witch Within
📚 Practical Magic: A Beginner's Guide to Crystals, Horoscopes, Psychics, and Spells
📚 The Door to Witchcraft: A New Witch's Guide to History, Traditions, and Modern-Day Spells
3. SPELLBOOKS
In addition to learning about the craft, it's a wise idea to have a couple of spellbooks you can refer to.
Not only can you follow along with spells that have been proven to work, but you can also use the spells as examples as you create your own.
Personally, I feel most connected to my craft when I create my spells out of intuition.
Still, having instructions for a well-thought-out spell can make a world of a difference when you're feeling stuck.
Beginner spellbooks:
📚 The Spell Book for New Witches: Essential Spells to Change Your Life
📚 Spellwork for Self-Care: 40 Spells to Soothe the Spirit
📚 Spellcrafting: Strengthen the Power of Your Craft by Creating and Casting Your Own Unique Spells
4.

TAROT CARDS
Tarot decks are one of my absolute favorite ways to connect with my intuition and to spirit.
They can offer insight on the current energy and help shed light on matters you haven't been able to see.
I do collective tarot readings on my Instagram IGTV.
When it comes to having a reading done for myself, I watch one of these tarot readers on YouTube.
Favorite tarot decks:
⭐ 23 Diverse Tarot & Oracle Decks with BIPOC & LGBTQ+ Representation
⭐ 18 Deliciously Dark Shadow Work Tarot Decks (for Inner Healing)
⭐ 13 Romantic Love Tarot Decks for Relationship Readings
⭐ 27 Halloween Tarot and Oracle Decks (So Spooky!)
⭐ 16 Winter Tarot Decks to Use During Dark and Dreary Days
5.

ORACLE CARDS
Similar to tarot cards, oracle cards are fantastic beginner witch tools.
In fact, I recommend starting with oracle cards before you dive into tarot reading.
Part of my morning spiritual routine, I intuitively pull at least one oracle card every day.
Then I'll journal about it and leave it out on my desk all day, so I can remind myself of the energy I should focus on during the day.
Be sure to check my Instagram stories for daily oracle readings.
Favorite oracle decks:
⭐ 18 Stunning Oracle Decks for Deep Inner Shadow Work
⭐ 23 Diverse Tarot & Oracle Decks
⭐ 27 Halloween Tarot and Oracle Decks (So Spooky!)
6. CARD STAND
A card stand's purpose is to display your tarot and oracle cards that you drew for the day or week.
They're wonderful on altars, your desk, or end table next to your bed.
This tarot and oracle card stand is so cute, because it has the moon phases right on the front!
7.

RUNE STONES
Rune stones are another form of divination.
I typically draw a rune stone or two at the end of a tarot and oracle reading to solidify the message.
I have both a wooden rune set, as well as a black agate crystal rune set, but they come in a variety of wickedly awesome options.
8.

ESSENTIAL OILS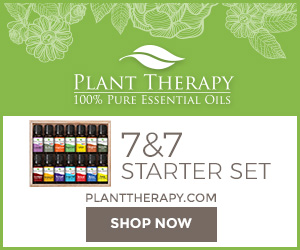 When it comes to spells, I love adding essential oils to heighten my practice.
You can use them in a diffuser or in things like spell bottles.
Essential Oils for Spellwork
⭐ Frankincense: Purifying, Anointing Magical Tools
⭐ Lavender: Relaxing, Soothing, Relieving Anxiety, Promoting Sleep
⭐ Patchouli: Protection, Relaxation, Lust
I recommend Plant Therapy essential oils, because they're high quality, vegan, and cruelty-free!
You can get started with essential oils with this 7 & 7 Essential Oil Set, which features 7 single oils and 7 synergies.
*While using essential oils, be sure to use them in a well-ventilated room and keep harmful ones away from pets and kids.
More on essential oils:
9.

CANDLES
Whether you use a votive, table, or pillar candle, candle magic is probably one of the simplest forms of magic you can do.
Candle color meanings:
🕯️ White: Truth, Healing, Enlightenment (can be used in place of any candle)
🕯️ Black: Protection, Repelling, Banishing
🕯️ Red: Love, Lust, Passion
🕯️ Orange: Creativity, Careers, Energy
🕯️ Yellow: Confidence, Learning, Happiness
🕯️ Green: Money, Good Luck, Abundance
🕯️ Blue: Communication, Healing, Peace
🕯️ Purple: Intuition, Psychic Abilities, Spiritual Awareness
Of course, there are more colors of candles available, but I think these are the most important!
10. CANDLE HOLDER
If you use a candle that's not in tin or glass, you'll need a candle holder.
This will keep your use of candle magic as safe as possible.
Depending on which candle type you use, you'll probably need both a candlestick holder as well as a pillar candle holder.
11. CANDLE SNUFFER
If you light a candle for a spell, snuffing the candle is the preferred way to put the flame out.
Blowing out the candle signifies you're done with the spell, so snuffing a candle allows the spell to pause until you can relight the candle again.
I like this candle snuffer, because it also includes a wick cutter and wick dipper.
12.

INCENSE
In addition to candles and essential oils, burning some incense can really enhance any spells or spiritual practice.
You can also use incense to clear the energy of your space or tarot and oracle decks.
I've been a user of incense ever since I got a pack in a Goddess Provisions box.
Incense comes in sticks and cones, but these incense sticks come highly recommended!
13. INCENSE HOLDER
If you're going to use incense, you're going to need an incense holder!
They are a must for collecting the ash that comes off the burned incense.
This werewolf incense holder is so cute!
14.

HERBS
Plants can be incredibly healing, potent, and magical.
You can use dried herbs for cleansing, with candles, ritual baths, in spell bags or bottles, and much more!
Must-have herbs for witchcraft:
🌿 Rosemary: Protection, Cleansing, Purification
🌿 Lavender: Calmness, Peace, Relieving Anxiety, Promoting Sleep
🌿 Hibiscus: Love, Lust, Passion, Freedom
This herb variety pack includes 20 powerful herbs you can add to your beginner witchcraft supplies.
15.

CRYSTALS
Not only are crystals filled with powerful energy, but they are also incredible beginner witch supplies.
If you were to get only one crystal, make it a clear quartz.
Clear quartz is considered the "Master Crystal", because it is the most versatile healing stone among all crystals.
How to use crystals:
⭐ Surrounding Space: Place them on your altar or other areas around your home, especially on nightstands, window sills, desks, and by electronics.
⭐ On Your Body: Carry them around with you in your pocket or purse. Wear them as a necklace or bracelet.
⭐ Meditate: Hold them during meditation or hold them when you feel anxious, stressed, or sad.
More on crystals:
16. STASH BOX
These little boxes are perfect for storing candles, herbs, and crystals.
You can also store an oracle or tarot deck inside.
Stash boxes are also fantastic for those still in the broom closet, as you can discreetly hide your witchy tools.
17.

POUCHES
I have a bunch of drawstring pouches in different colors for different intentions.
You can put herbs and crystals and write down an incantation charm or spell in your pouches.
A great option would be to make a protection pouch and keep in your car.
If big enough, you can also store your tarot and oracle decks in your pouches.
18.

SPELL BOTTLES
Spell bottles are a fantastic way to set an intention and carry it with you wherever you go.
You can add oils, essential oils, herbs, and small crystal chunks to your bottles.
Spell bottle ideas:
⭐ Protection: Salt, Sage, Cinnamon, Black Tourmaline
⭐ Wealth: Basil, Mint, Cinnamon, Jade
⭐ Love: Rose, Hibiscus, Rose Quartz
I love these spell bottles, because they come in three sizes.
19.

ALTAR BELL
An altar bell is an incredible way to clear out any negative energy before any spiritual practice.
I also personally ring my bell after I recite my spell or intention.
If you work with gods, goddesses, or deities, ringing a bell is an excellent way to grab their attention.
Beginner Witch Supply List
As I said early, witchcraft is very personal for every witch — whether you're a baby witch or have been practicing for decades.
We all use different supplies and tools in our practice.
As a recap, here are my most-used items:
⚡ Supplies for New Witches ⚡
Plus for all things metaphysical, Gaia is a fantastic way to learn more about all things spiritual. (Click here to start your free trial!)
---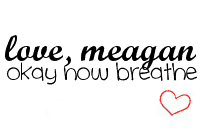 Facebook | Instagram | YouTube | Twitter | Pinterest
Useful Supplies for a Beginner Witch