DISCLOSURE: I am not a mental health professional. If you need help finding a mental health care provider, call 1-800-662-HELP (4357) or visit Online Therapy to call, message, or video chat a certified therapist online. This post contains affiliate links. As an Amazon Associate, I earn from qualifying purchases. I may also receive compensation from Online Therapy or other sources if you purchase products or services through the links provided on this page. You can read my full disclaimer.
Crystals for Setting Boundaries
Mixing spiritual tools (like crystals) with practical strategies for setting boundaries amplifies the effectiveness.
Standing up for yourself and your needs can be so intimidating, but it doesn't have to be scary!
With the self-protection and confidence energies that boundary crystals bring, you'll have the means to elevate your voice and speak your truth.
BENEFITS OF USING CRYSTALS FOR BOUNDARIES:
Using the properties of crystals can make setting boundaries more efficient and straight to the point.
Healing properties of crystals:
⭐ Protects Your Mental Health: Many crystals block negative energies or help diminish them from your emotional body.
⭐ Improves Your Relationships: Certain crystals help open up better communication, so you can demonstrate clear expectations and guidelines for how you want to be treated.
⭐ Increases Your Self-Esteem: Some crystals provide loving and gentle energies that can also help you recognize your own worth and value as a person.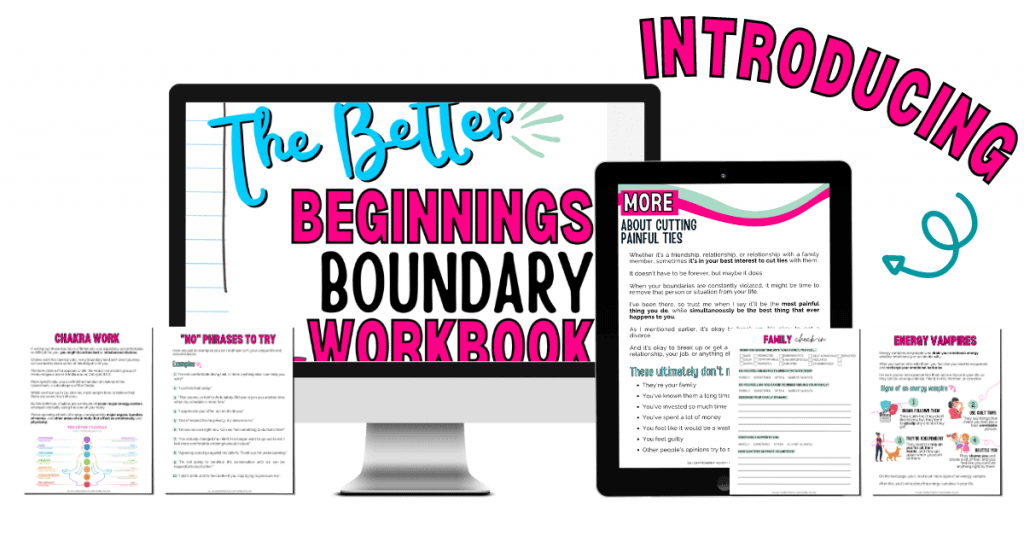 Ways to use crystals:
Depending on who you need to set boundaries with, crystals can be used for boundaries in so many different ways. ⤵️
⭐ Surrounding Space: Place them around your home, especially on nightstands, window sills, desks, and by electronics. Put them in your pillowcase while you sleep.
⭐ On Your Body: Carry them around with you in your pocket or purse. Wear them as a necklace or bracelet.
⭐ Meditate: Hold them during meditation or hold them when you feel anxious, stressed, or sad.
The main thing to note is to use crystals with intention.
Crystals work best at healing the negativities, increasing your self-worth, and opening up your voice when you use them with purpose.
And speaking of healing, have you downloaded your free inner child healing workbook yet? 👇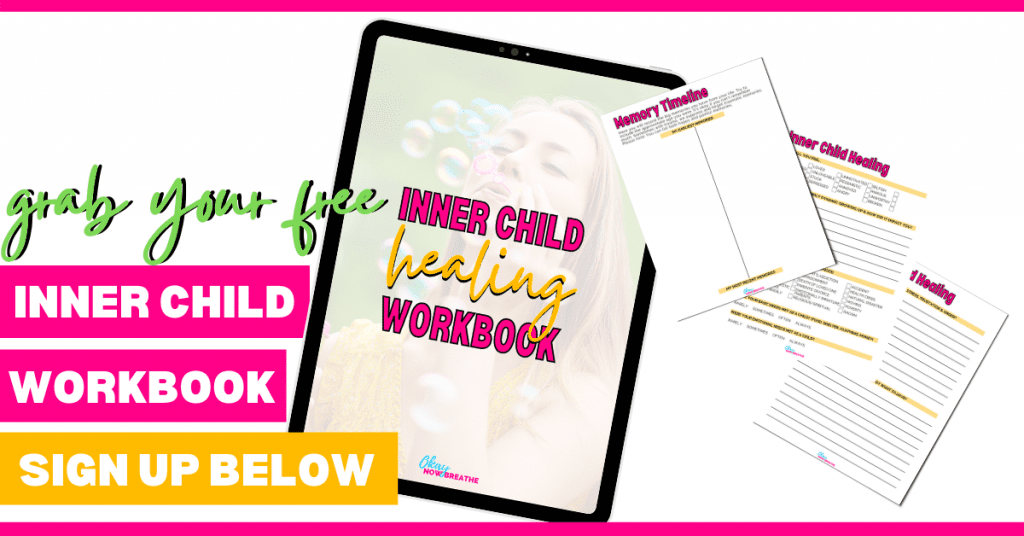 Best Crystals for Boundaries
Please note: Although crystals have been used to treat the body, mind, and spirit, crystal healing is not meant to replace conventional medicine or therapy.
1.

BLACK TOURMALINE

Black Tourmaline is known for its strong grounding and protective properties.
This makes it a wonderful tool for overcoming any negative thoughts, worries, anger, and feelings of worthlessness blocking you.
Because this layered black crystal can help eliminate negative energy and create a sense of safety and security, it can be extremely useful when setting boundaries.
Need more ground crystals?
👉 21 Root Chakra Crystals (to Ground and Center You)
2.

AMETHYST
While Amethyst is often used for spiritual work, it's also powerful at emotional healing.
This purple healing stone is often used to open up your mind, body, and soul to a higher level of intuition and consciousness.
That said, Amethyst can help you connect with your inner wisdom, which can be useful when deciding where to set your boundaries.
3.

LAPIS LAZULI
Lapis Lazuli is a wonderful aid for dispelling negative emotions and thoughts and bringing total harmony.
Its healing properties also help with self-expression, self-confidence, and creativity.
That makes Lapis Lazuli an outstanding crystal for relieving stress and allowing you to boldly speak your boundaries.
More throat chakra crystals:
👉 21 Throat Chakra Crystals (for Better Communication & Self-Expression)
4. ROSE QUARTZ
Because Rose Quartz is known for its gentle and loving energy, it's especially useful for easing any problems dealing with emotions, confrontations, and relationships.
This beautiful stone can help you set boundaries from a place of self-compassion, rather than from fear, anger, or bitterness.
Using Rose Quartz to set boundaries will give you a sense of comfort and increase your feelings of self-love and self-worth.
5.

HEMATITE
When you're lacking self-confidence or need to become more grounded, reach for Hematite.
This crystal for boundaries is an incredibly beautiful stone rich in silvery goodness when it's tumbled.
Hematite is a powerhouse for absorbing negative energies, so remember to cleanse it on a regular basis.
6.

SMOKY QUARTZ
Hands down, Smoky Quartz is one of my favorite stones for emotional healing caused by missing (and violated!) boundaries.
This gemstone is grounding and helps bring stabilizing and centering energies.
Smoky Quartz will help you overcome unhealthy patterns, stress, fear, jealousy, anger, and trauma blocking you from enforcing your boundaries.
More on childhood trauma:
👉 70 Healing Inner Child Quotes (to Help Overcome Childhood Trauma)
7.

CARNELIAN
Carnelian can help push you into choosing therapy, self-help books, and other tools to heal what's inhibiting you from setting boundaries.
It's a very motivating crystal that works at bringing all aspects of yourself into alignment.
Carnelian helps you overcome the parts of your life that may be holding you back.
8.

KUNZITE
Directly helping your self-esteem, Kunzite emits kind, gentle, and self-worth energies.
By connecting deeply with your heart, negative blockages start to diminish away.
This means that with the help of Kunzite, you'll begin to make you and your boundaries a priority.
Remember why boundaries matter:
👉 75 Quotes About Setting Boundaries (with Family, Friends, and Partners)
9.

LARIMAR

If you're struggling with communicating your wants and needs, Larimar can show you the way.
The calming properties within this crystal can help you remain stable and grounded as you search for the words to say.
No matter how difficult the conversation, Larimar will support you through it.
10.

AQUAMARINE

Aquamarine is associated with the calming elements of water because of its pale blue color.
This crystal has a great ability to soothe and calm any emotional problems.
Aquamarine is an incredible choice for any anxiety, fears, or difficulties connected to relationships and friendships.
11.

BLUE LACE AGATE

Blue Lace Agate offers confidence as you articulate your thoughts during difficult conversations.
When you carry this stone, your throat chakra remains activated at a more optimum level.
Don't forget to keep some Blue Lace Agate with you when you need to speak your truest wants, needs, and desires.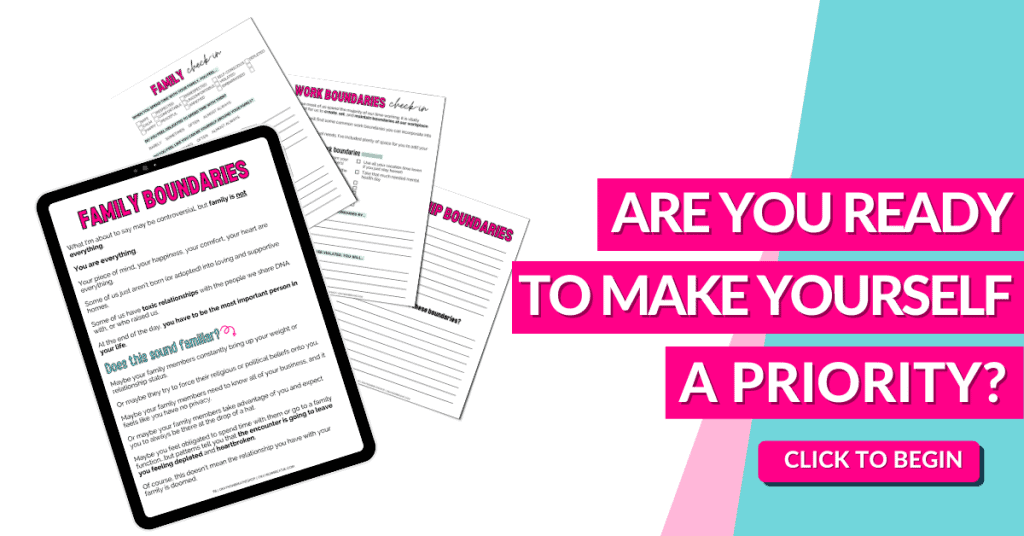 12.

SODALITE

Sodalite brings emotional balance and calms anxiety attacks by bringing order and calmness to the mind.
It also encourages rational thoughts, objectivity, truth, and intuition.
Sodalite also aids in verbalization and communication of your boundaries with others.
13.

RHODOCHROSITE
Being a people pleaser weighs heavily on your heart, but Rhodochrosite provides gentle vibrations that promote healing.
When setting boundaries, it's extra important to focus on healing your emotional body.
Rhodochrosite reminds you to make yourself a priority and honor your needs.
Why you're worthy of boundaries:
👉 101 Boundary Affirmations (for Setting Your Most Important Boundaries)
14.

RED JASPER
Red Jasper is a fantastic crystal for invoking courage, strength, and wisdom.
Setting boundaries can bring up lots of negative emotions, especially from memories of childhood abuse and neglect.
Red Jasper can also encourage you to find unconventional ways to heal from your trauma, such as these.
Ways to help heal from trauma:
👉 13 Nostalgic Activities to Reconnect with Your Inner Child
15.

ORTHOCLASE
Orthoclase's healing vibrations spark joy, love, and happiness within.
The energy emitting from this orange and black stone helps you connect with your true thoughts and feelings.
When you use Orthoclase, you'll be able to set boundaries for a lifetime.
16.

MALACHITE
Malachite is known as the stone of transformation, because it clears and purifies emotional blockages.
It will give you the strength and wisdom to open your heart up to new, positive experiences.
I love looking at all the intricate patterns that make up the crystal.
17.

BRONZITE
Bronzite instills the courage deep inside you to stand up for yourself.
When you lack boundaries, it can feel nearly impossible to see your inner strength.
But with the help of Bronzite, you'll finally be able to stick up for your wants, needs, and soul desires.
Caring For Your Stones for Boundaries
All the stress and negativity that are released from your body or environment are absorbed into the crystals.
This means, to keep your boundary crystals in their optimum form, it's important to cleanse and charge your crystals on a regular basis.
(I usually do this at least every new and full moon.)
Cleansing:
🧹 Soak in water (some crystals will disintegrate in water, like Selenite)
🧹 Smoke cleansing
🧹 Bury them in the earth, soil, or clay
🧹 Sound frequencies
You can also cleanse your crystals in the same ways I cleanse my tarot decks.
Charging:
⚡ Place in sunlight
⚡ Place in moonlight
⚡ Meditate
You can learn more about cleansing and charging your crystals in Crystals for Beginners.
Here's a recap of the best crystals for setting boundaries:
⭐ Black Tourmaline
⭐ Amethyst
⭐ Lapis Lazuli
⭐ Rose Quartz
⭐ Hematite
⭐ Smoky Quartz
⭐ Carnelian
⭐ Kunzite
⭐ Larimar
⭐ Aquamarine
⭐ Blue Lace Agate
⭐ Sodalite
⭐ Rhodochrosite
⭐ Red Jasper
⭐ Orthoclase
⭐ Malachite
⭐ Bronzite
Which crystals for setting boundaries are you most eager to try?
💾 Bookmark this page to return to over and over again!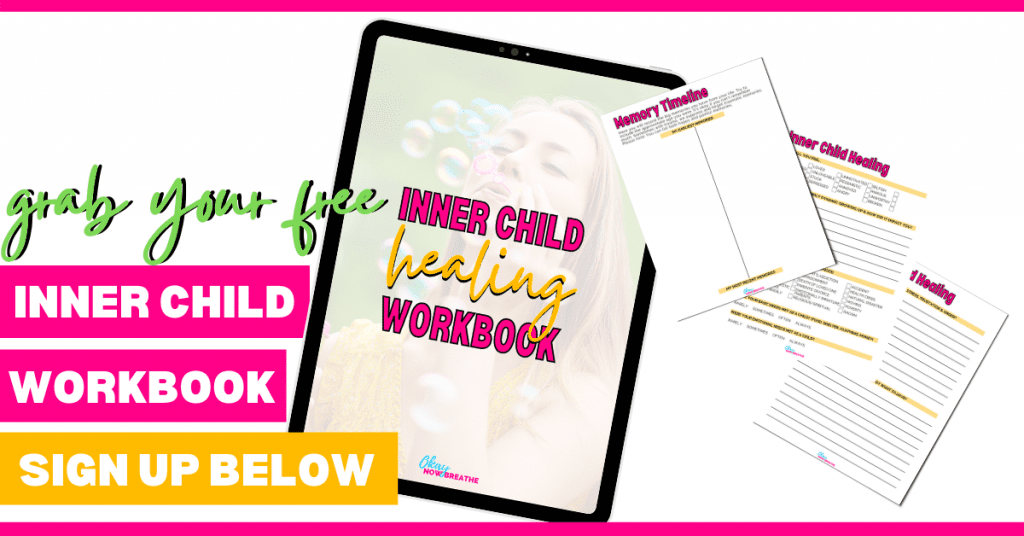 More boundary posts:
More crystal posts:
---
Are you exhausted from a lack of boundaries?
Did you know that there is online therapy?
Online Therapy is a complete online therapy toolbox.
Your therapy toolbox includes:
Live video, voice, or text chat session with your therapist
8 easy-to-follow sections, including 25 worksheets
Activity plan, journal, and tests
Yoga and meditation videos
What I love about Online Therapy is that there are several life-changing options and therapists available, and you don't even have to leave the comfort of your home.
This means you never need to worry before getting help.
Get 20% off your first month with my exclusive link.
---

Facebook | Instagram | YouTube | TikTok | Pinterest
Best Crystals for Setting Boundaries