DISCLOSURE: I am not a mental health professional. If you need help finding a mental health care provider, call 1-800-662-HELP (4357) or visit Online Therapy to call, message, or video chat a certified therapist online. This post contains affiliate links. As an Amazon Associate, I earn from qualifying purchases. I may also receive compensation from Online Therapy or other sources if you purchase products or services through the links provided on this page. You can read my full disclaimer.
Crystals for Meditation
Whether you're looking to calm anxiety, ground yourself, or manifest your greatest desires, crystals are a wonderful tool for meditation.
Meditation stones and crystals help heighten the benefits of your meditation session, while providing their own unique healing properties.
One of my favorite ways to meditate with crystals is by having one in my hand and visualizing its effects.
Crystals and meditation
Crystals are often used during meditation as a tool to enhance focus and relaxation.
Different types of crystals are believed to have different energies and healing properties that can aid in achieving specific meditation goals, such as calmness or clarity of mind.
I recommend researching your crystal before diving into your meditation in order to get the most out of your session.
---
Record and keep track of your meditation sessions, duration, mindfulness, energy, thoughts, and tools in this Meditation Tracker Printable Pack! 🧘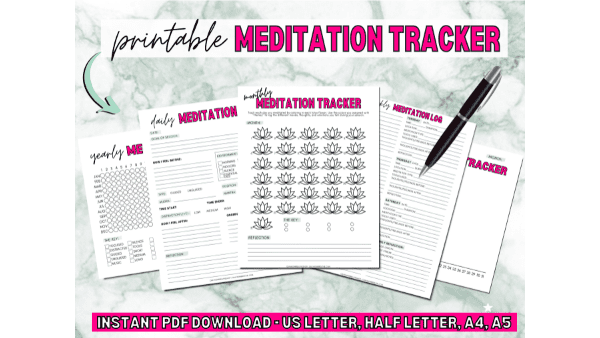 YOU'LL RECEIVE:
✨ Daily Meditation Diary
✨ Weekly Meditation Log
✨ Monthly Lotus Meditation Tracker
✨ Monthly Graph Meditation Tracker
✨ Yearly Meditation Tracker
Use code MEDITATE to get 10% off your meditation trackers!
---
Meditate with crystals
Meditating with crystals is a popular practice that involves holding or placing a crystal on your body while meditating.
The energy of the crystal is believed to help enhance the meditation experience and promote relaxation and healing.
To meditate with a crystal:
1️⃣ find a quiet and peaceful space
2️⃣ choose a crystal that resonates with you
3️⃣ hold in your hand, place on your body, or have nearby
4️⃣ focus on your breath while allowing the crystal's energy to flow through you
Remember, each crystal has its own unique properties and benefits, so it's best to choose one that resonates with you and your intentions for your meditation session.
And speaking of healing, have you downloaded your free inner child healing workbook yet? 👇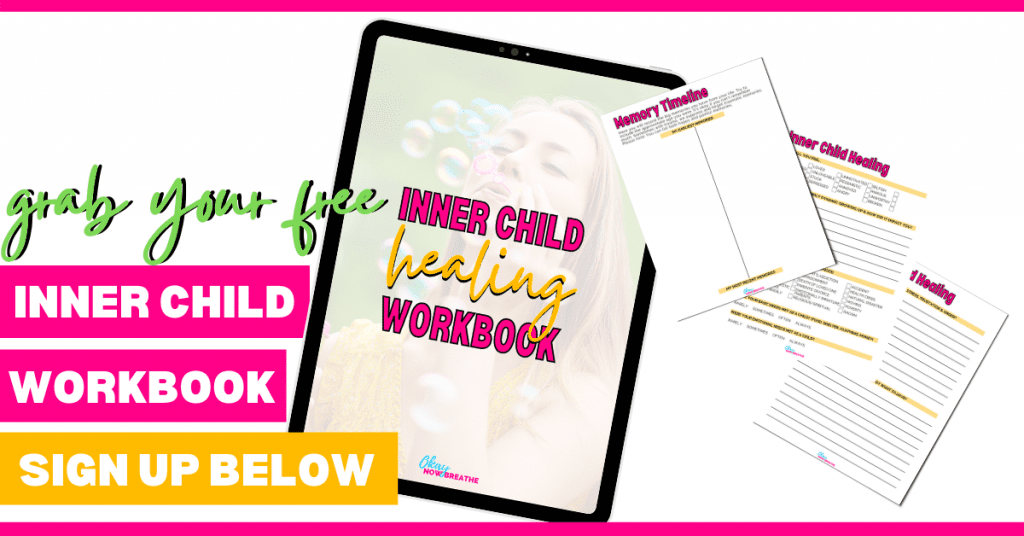 And now, here are 17 good crystals for meditation I recommend meditating with:
17 Best Crystals to Meditate With
Please note: Although crystals have been used to treat the body, mind, and spirit, crystal healing is not meant to replace conventional medicine or therapy.
1.

AMETHYST
Amethyst is a popular crystal for meditation due to its calming and soothing properties.
This healing stone is often used to open up your mind, body, and soul to a higher level of intuition and consciousness.
Many people like to hold Amethyst during meditation or place it nearby, as it provides increased relaxation and helps creates a peaceful environment.
Grab these meditation must-haves:
👉 14 Must-Have Meditation Products for Your Home
2.

CLEAR QUARTZ

Clear Quartz is known for its intensely high vibrations, which makes it perfect for amplifying energy and focus.
This potent stone helps increase mental clarity, spiritual growth, and emotional balance.
So when you're ready to meditate, grab some Clear Quartz and allow it to assist you in your practice.
3. ROSE QUARTZ
Often associated with love and emotional healing, Rose Quartz provides gentle and loving vibrations.
This pink stone can be a helpful tool during meditation, as it promotes feelings of compassion, self-love, and inner peace.
Simply holding a piece of Rose Quartz during meditation and placing it on your heart chakra can be a soothing and comforting experience.
More crystals for the heart chakra:
👉 21 Heart Chakra Crystals (for Building Empathy and Trust)
4.

SELENITE

While Selenite is associated with the moon, it's one of the most powerful meditation crystals on Earth.
Its healing properties include cleansing your environment, dispelling negative energy, and restoring your spirit.
In times of feeling unprotected, think of Selenite as pure white light in crystal form.
5.

BLACK TOURMALINE

Black Tourmaline helps get rid of any negativities associated with trauma and emotional turmoil.
Because of this, Black Tourmaline is a fantastic crystal for overcoming negative thoughts, healing trauma, worries, anger, and feelings of worthlessness.
When used during meditation, Black Tourmaline can help create a sense of calm and tranquility, allowing for a deeper and more focused meditation practice.
More crystals for depression:
👉 17 Healing Crystals for Soothing Depression Symptoms
6. LABRADORITE
Use Labradorite during meditation to enhance intuition, psychic abilities, and spiritual awareness.
This gorgeous stone encourages you to transform your life by connecting with your higher self.
7.

ARAGONITE
Aragonite will help you achieve inner balance and mental clarity during your meditation session.
The more you use this stone, the more stress and tension will be relieved, allowing for a deeper meditative state.
Because of this, Aragonite advocates for personal balance in all other areas of your life.
8.

SMOKY QUARTZ
Hands down, Smoky Quartz is one of my favorite stones for meditating (as it's vital for emotional healing).
This gemstone is grounding and helps bring stabilizing and centering energies.
Smoky Quartz will help you overcome stress, fear, jealousy, anger, and trauma during your meditation practice.
More crystals childhood trauma:
👉 17 Magical Crystals for Healing Childhood Trauma (and Emotional Pain)
9.

SERPENTINE

Serpentine links you to all the wonders of the universe inside meditation.
More specifically, this incredibly powerful stone can kickstart a Kundalini awakening — a form of energetic awakening that causes us to transform our mental, emotional, and spiritual levels.
This means that with the help of Serpentine, you'll feel more connected with yourself and your intuition than ever before.
10.

ANGEL AURA QUARTZ

Angel Aura Quartz is an extremely high vibrational stone that's excellent for meditation.
No matter how sensitive you are to the energies of crystals, you'll be able to feel the power emitting from this stone.
Whether you want to connect with past lives or manifest newness in your current one, Angel Aura Quartz can help you achieve all your spiritual goals.
11.

RUDRAKSHA
Rudraksha is a dried seed that comes from the Elaeocarpus Ganitrus tree.
This meditation stone carries the energy of creation, wisdom, and pure life force energy.
If you're looking to transform your life, carry a Rudraksha mala bracelet (meditation or prayer beads) with you.
12.

LAPIS LAZULI
Lapis Lazuli is often used in meditation, as it is a wonderful aid for dispelling negative emotions and thoughts and bringing total harmony.
Its healing properties also help with self-expression, self-confidence, and creativity.
Lapis Lazuli is also an outstanding crystal for relieving stress and allowing you to boldly speak your boundaries.
More crystals for the throat chakra:
👉 101 Expressive Throat Chakra Affirmations (for Improving Communication and Inner Truth)
13.

MOLDAVITE

As soon as you touch Moldavite, you will be able to feel the warm energy radiating from it.
This beautiful green crystal aids in protection, self-healing, and cleansing.
Because Moldavite often provides too intense of an energy, it's recommended to start with short meditation sessions and to have a grounding stone (like Smoky Quartz) alongside it.
14. SUNSTONE

Sunstone directly elevates positivity, optimism, and creativity.
This potent orange crystal helps revitalize your passion, determination, and your personal will.
When you use Sunstone while you meditate, you'll be able to channel the happiness you've been searching for.
15.

MOOKAITE

Mookaite encourages you to live in the moment by teaching you mindfulness.
This multicolored stone is fantastic for grounding your emotional body during any meditation session.
This means that with Mookaite, you can push anxieties away, so you can focus on the task at hand.
16. GREEN CALCITE

When you hold Green Calcite in your hand while meditating, you'll remember that life is all about following your heart.
This luscious stone provides the insight to not think so much with your head and anxieties.
Green Calcite helps us remain calm and trust what our instincts are telling us.
17.

MALACHITE

With stunning green waves, Malachite is a stone of transformation.
Because of its calming effect on the mind and body, you can more easily enter a meditative state.
Use Malachite for deep energy cleaning and enhancing spiritual growth.
Best crystals for meditating
Meditation stones and crystals are often used to enhance meditation and promote relaxation.
Each stone or crystal is believed to have unique properties that can help with specific intentions such as calmness, focus, and positivity.
Here's a recap of the best meditation crystals:
⭐ Amethyst
⭐ Clear Quartz
⭐ Rose Quartz
⭐ Selenite
⭐ Black Tourmaline
⭐ Labradorite
⭐ Aragonite
⭐ Smoky Quartz
⭐ Serpentine
⭐ Angel Aura Quartz
⭐ Rudraksha
⭐ Lapis Lazuli
⭐ Moldavite
⭐ Sunstone
⭐ Mookaite
⭐ Green Calcite
⭐ Malachite
💾 Bookmark this page to return to over and over again!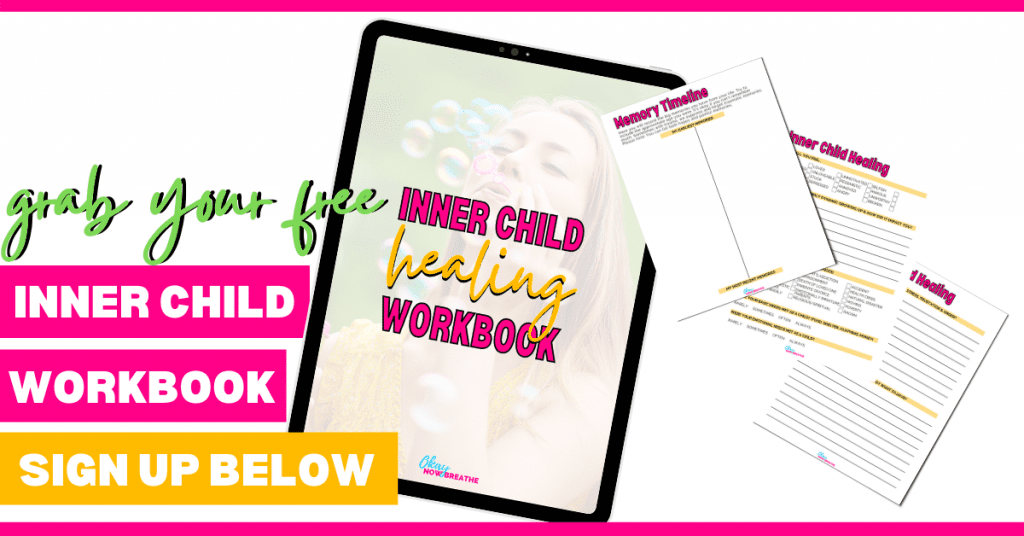 More meditation posts:
Also, check out these other recommended crystals!
More crystal posts:
---
It's time to heal your soul.
Did you know that there is online therapy?
Online Therapy is a complete online therapy toolbox.
Your therapy toolbox includes:
Live video, voice, or text chat session with your therapist
8 easy-to-follow sections, including 25 worksheets
Activity plan, journal, and tests
Yoga and meditation videos
What I love about Online Therapy is that there are several life-changing options and therapists available, and you don't even have to leave the comfort of your home.
This means you never need to worry before getting help.
Get 20% off your first month with my exclusive link.
---

Facebook | Instagram | YouTube | TikTok | Pinterest
Best Crystals for Meditation