DISCLOSURE: I am not a mental health professional. If you need help finding a mental health care provider, call 1-800-662-HELP (4357) or visit Online Therapy to call, message, or video chat a certified therapist online. This post contains affiliate links. As an Amazon Associate, I earn from qualifying purchases. I may also receive compensation from Online Therapy or other sources if you purchase products or services through the links provided on this page. You can read my full disclaimer.
Quotes About Boundaries
Having personal boundaries can be difficult to set, but reading quotes about boundaries can help you make and enforce your most important boundaries.
Whether you need to set boundaries with your partner, parent, sibling, friend, or workplace, these boundary quotes can help you gain the confidence, self-care, self-love, and self-respect to do so.
Why are boundaries important in self-care?
Personal boundaries say that you matter.
Boundaries say that you care about yourself and that you're finally going to start making your mental health a priority.
Boundaries say that you're finally going to make yourself a priority.
Warning signs of not enough boundaries:
💔 Feeling like you're neglecting yourself and your needs
💔 Feeling burned out — stress, anxiety, brain fog, insomnia
💔 Feeling angry at yourself and the world
When you don't have boundaries, it's nearly impossible to have self-respect and self-love.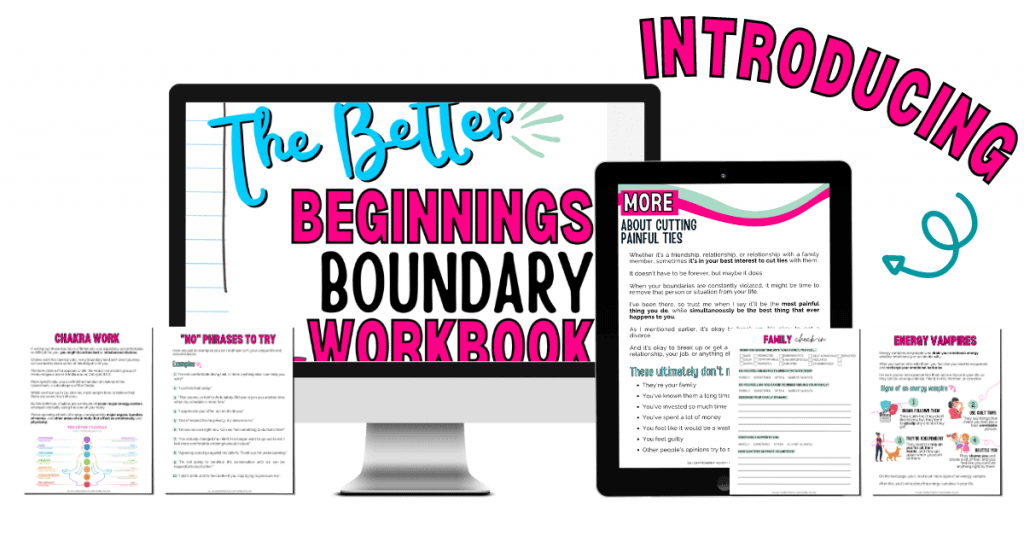 What are the benefits of setting boundaries?
The benefits of boundaries are endless, because it's the ultimate form of self-care and self-love.
Signs of healthy boundaries:
💗 Saying no comes easily for you
💗 Improves communication skills
💗 Strengthens relationships
💗 Allows you to be vulnerable
Plus, boundaries don't just benefit you!
Learn how to set boundaries with toxic parents:
👉 How to Set Boundaries with Toxic Family Members (& Gain Back Your Sanity)
Making personal boundaries are good for everyone!
Speaking of setting boundaries, have you downloaded your free inner child healing workbook yet? 👇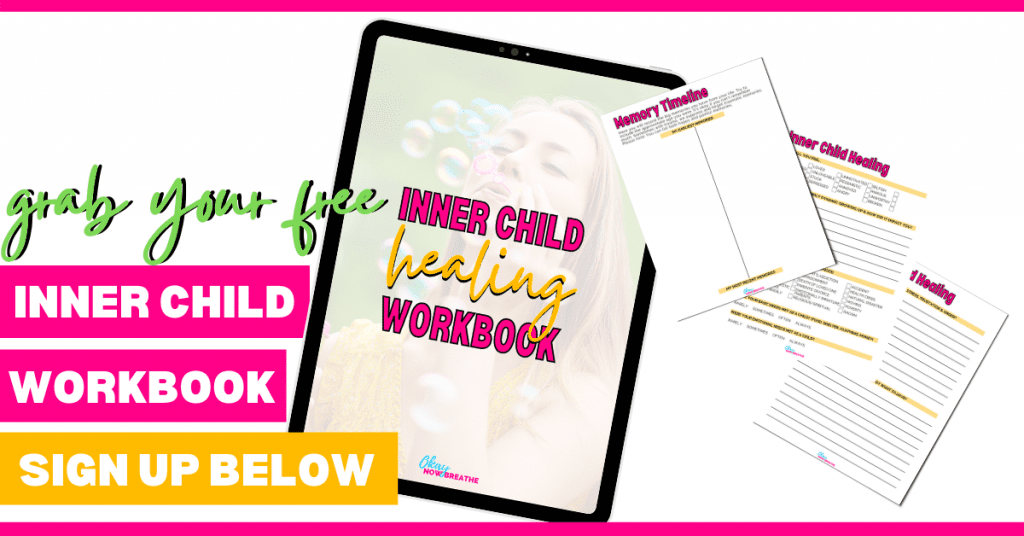 75 Boundary Quotes
Want to skip ahead?
✨ Quotes on Boundaries
✨ Quotes on Setting Boundaries
✨ Quotes on Enforcing Boundaries
✨ Emotional Boundaries Quotes
✨ Relationship Boundaries Quotes
✨ Quotes About Boundaries in Friendships
✨ Boundaries with Parents Quotes
✨ Quotes About Toxic People and Boundaries
✨ Work Boundaries Quotes
✨ More Quotes on Boundaries
👉 If you're looking for quotes about healing your inner child, head over here: 70 Healing Inner Child Quotes (to Help Overcome Childhood Trauma)
Quotes on Boundaries:
1. "Boundaries are about establishing a perimeter around the personal and private spaces of our lives and not letting the world come crashing in uninvited. This is not an issue of selfishness but instead of self-care." — Richard A. Swenson (Margin: Restoring Emotional, Physical, Financial, and Time Reserves to Overloaded Lives)
2. "Boundary keeping requires flexing very different muscles and can be exhausting over the months and years, but can still be less exhausting than arguing, defending, and sparring with a narcissistic person." — Ramani S. Durvasula ("Don't You Know Who I Am?": How to Stay Sane in an Era of Narcissism, Entitlement, and Incivility)
3. "No" is a complete sentence." — Anne Lamott
4. "Boundaries are limits where you are not being taken advantage of in an unfair manner." — Patrick King (Improve Your People Skills: Build and Manage Relationships, Communicate Effectively, Understand Others, and Become the Ultimate People Person)
5. "But by boundaries help me find the time to receive the kingdom of heaven." — Henry Cloud / John Townsend
6. "Boundaries are obviously an idea closely related to containers. Boundaries should be flexible, letting in what you want and keeping out what you don't want. You want to avoid shutting everyone out all the time indiscriminately." — Elaine N. Aron (The Highly Sensitive Person: How to Thrive When the World Overwhelms You)
7. "Boundaries are clear definitions of our personal limitations." — Nicole LePera
8. "This was the thing about boundaries: they made sense in therapy, but when you tried to implement them in the real world, people had no idea what you were talking about. Or, deep down they knew exactly what you were talking about and immediately set to work reinforcing their case of denial." — Melissa Broder (Milk Fed)
More about boundaries:
👉 7 Self-Care Boundaries (to Finally Start Putting Yourself First)
Quotes on Setting Boundaries:
9. "In time, they also learn that boundary setting isn't about getting other people to be different. It's about getting themselves to be different. If someone is crossing their boundary, it isn't the other person's problem; it is theirs." — Robert A. Glover (No More Mr. Nice Guy)
10. "When we passive-aggressively set boundaries, we say something indirectly to the other person, or we speak to someone who isn't in a position to resolve the issue." — Nedra Glover Tawwab (Set Boundaries, Find Peace: A Guide to Reclaiming Yourself)
11. "It is necessary, and even vital, to set standards for your life and the people you allow in it." — Mandy Hale (The Single Woman: Life, Love, and a Dash of Sass)
12. "Above all, we must learn how to pause and set boundaries in our personal and professional lives, which is the hardest task every woman faces each day." — Sarah Ban Breathnach (Simple Abundance: 365 Days to a Balanced and Joyful Life)
13. "Using the first-person singular pronoun is another great way to set a boundary without escalating into confrontation." — Chris Voss (Never Split the Difference: Negotiating As If Your Life Depended On It)
14. "By letting go, through distance and stepping back and setting boundaries and taking care of yourself, you can move forward. Whether that someday culminates in forgiveness is a personal journey." — Ramani S. Durvasula ("Don't You Know Who I Am?")
15. "When we fail to set boundaries and hold people accountable, we feel used and mistreated. This is why we sometimes attack who they are, which is far more hurtful than addressing a behavior or a choice." — Brené Brown (The Gifts of Imperfection)
16. "When I set personal boundaries, I do it to control my own well-being by limiting my exposure to what I consider harmful. My motivation is self-love and preservation, not control or manipulation." — Timber Hawkeye
What type of self-care do you most need?
👉 5 Self-Love Languages (to Spark Self-Care Into Your Life)
Quotes on Enforcing Boundaries:
17. "Often we jump to the conclusion that a dog or cat who doesn't like to be petted is cranky or unfriendly, but this isn't necessarily true. They might just like more personal space. Animals need the chance to set their boundaries and say no, just as we do. This is difficult when you are on a leash, or held in someone's arms, or are in a tiny cage." — Jessica Pierce (Run, Spot, Run: The Ethics of Keeping Pets)
18. "Once you define and draw the boundaries clearly, barring the initial settling in issues, pretty soon, everyone will see value in your approach. Clearly, there's no point sacrificing your Happiness for another's behavior or your reluctance to call them out!" — AVIS Viswanathan
19. "Boundaries set the space between where you "end" and where the other person "begins"." — Pamela Hart (5 Steps To Healing Your Heart: You Can Get Up Again)
20. "Narcissists can never hear you. You have no right to set a boundary, speak up or speak honestly. Once you are isolated from support, the resistance grows, leaving the victim confused and lost." — Tracy A. Malone
21. "The better we become about determining our top priorities and setting boundaries to protect them, the greater potential we'll have for achieving our dreams." — Sheri Fink (InstaGrateful: Finding Your Bliss in a Social Media World)
22. "Your dignity can be mocked, abused, compromised, toyed with, lowered and even badmouthed, but it can never be taken from you. You have the power today to reset your boundaries, restore your image, start fresh with renewed values and rebuild what has happened to you in the past." — Shannon L. Alder
23. "In order for us to feel like we have the time, energy, money, and space to create the lives we really want to live, we need to create and enforce healthy boundaries that enable us to experience a sense of balance. From this open space, we can truly bloom." — Sheri Fink (InstaGrateful: Finding Your Bliss in a Social Media World)
24. "By setting boundaries I am protecting my empathy and stopping myself from 'burning out' and becoming resentful. Therefore I am making sure I can continue to be a helpful, loving person for years to come." — Melody Devonish (How To Stop Enabling Your Adult Children: Practical steps to use boundaries and get your power back as you stop enabling)
25. "As I acknowledge the boundaries within myself, I am given plenty of opportunities to reinforce them." — Renae A. Sauter (An Empowered Life: Mind/Body/Spirit Empowerment)
Are you a people pleaser?
👉 101 Affirmations for People Pleasers (to Finally Put Yourself First)
Emotional Boundaries Quotes:
26. "A lack of emotional boundaries can be equally problematic. If you don't like the way someone treats you, yet you don't stand up for yourself, you give that person power over your life." — Amy Morin (13 Things Mentally Strong People Don't Do: Take Back Your Power, Embrace Change, Face Your Fears, and Train Your Brain for Happiness and Success)
27. "Another person's bad, unconscious, or straight-up unhealthy behavior does not need to dictate yours." — Terri Cole (Boundary Boss: The Essential Guide to Talk True, Be Seen, and (Finally) Live Free)
28. "What strengthens emotional boundaries? The right to say no. The freedom to say yes. Respect for feelings. Support for our personal process. Acceptance of differences. Enhancement of our uniqueness. Permission for expression." — Anne Katherine (Boundaries Where You End And I Begin: How To Recognize And Set Healthy Boundaries)
29. "Social awareness is to be empathetic with others, but be aware of the different emotional boundaries. To be clear in your own mind as to where your own emotions end and another person's begins." — Dee Waldeck
30. "As you work on building healthy boundaries, you will gradually realize it is not your job or responsibility to fix anyone or teach them basic human decency." — Shahida Arabi (The Highly Sensitive Person's Guide to Dealing with Toxic People: How to Reclaim Your Power from Narcissists and Other Manipulators)
31. "Taking the time and care to tend to your own legitimate wants and needs while not unnecessarily inflicting harm on others (i.e., self-assertion) is perfectly healthy and desirable." — Adelyn Birch (Boundaries After a Pathological Relationship)
32. "The stronger a person's boundaries are, the healthier that person is;" — Catherine Gildiner (Good Morning, Monster: Five Heroic Journeys to Emotional Recovery)
33. "When we put up walls to protect ourselves, we end up exhausting, victimizing, and alienating ourselves. It is far more satisfying, effective, and healthy to work with our gifts, rather than against them." — Aletheia Luna (Awakened Empath: The Ultimate Guide to Emotional, Psychological and Spiritual Healing)
Do you have a hard time trusting yourself?
👉 50 Gaslighting Quotes (for When You're Being Emotionally Abused)
Relationship Boundaries Quotes:
34. "When a relationship is abusive, many times the only way to finally show the other person that your boundaries are real is to create space until they are ready to deal with the problem." — Henry Cloud (Boundaries: When to Say Yes, How to Say No to Take Control of Your Life)
35. "a boundary is the reason why someone leaves you, that is not a person you want to be with." — Michelle Elman (The Joy of Being Selfish: Why you need boundaries and how to set them)
36. "Of course if we all stay alone and practice celibacy and carefully police our personal boundaries, many problems will be avoided, but it seems we will also have almost nothing left that makes life worthwhile." — Salley Rooney
37. "Self-confidence makes a woman more attractive, but unless it affects how she enforces her personal boundaries it won't do anything to keep a man interested in her for the long-term." — Bruce Bryans (Never Chase Men Again: 38 Dating Secrets To Get The Guy, Keep Him Interested, And Prevent Dead-End Relationships)
38. "Most relationship issues are solved with one thing: setting boundaries. See the problem for what it is, set a boundary, and follow through despite how hard the person tries to break the boundary and how much it hurts to hold fast." — Cindy Woodsmall (The Englisch Daughter)
39. "the person is consuming too much of your garden for you to stay healthy, you will also need to limit the access the person has in your life, while still keeping your love on." — Danny Silk (Keep Your Love On: Connection Communication And Boundaries)
40. "Ironically, when presented with emotionally healthy people to date, they usually feel bored or lack "chemistry" with them. They pass on emotionally healthy, secure individuals because the secure partner's solid boundaries don't feel "exciting" enough to stimulate the constant highs necessary in the entitled person." — Mark Manson (The Subtle Art of Not Giving a F*ck: A Counterintuitive Approach to Living a Good Life)
41. "Fear of being alone keeps many in hurtful patterns for years. They are afraid that if they set boundaries, they will not have any love in their lives. When they open themselves up to support from others, however, they find that the abusive persons are not the only source of love in the world" — Henry Cloud (Boundaries: When to Say Yes, How to Say No to Take Control of Your Life)
Find more self-love with these affirmations:
👉 101 Codependency Affirmations (for Gaining Independence)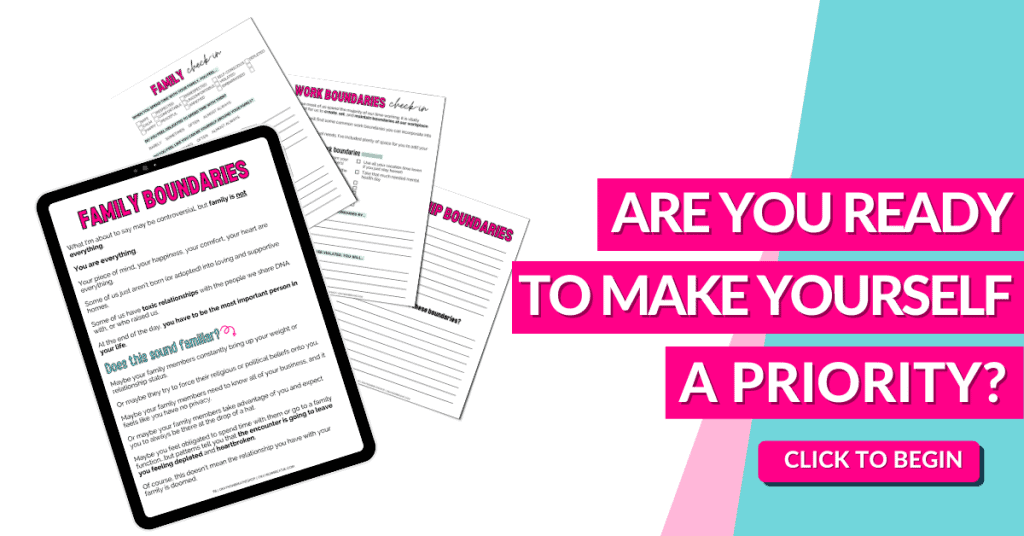 Quotes About Boundaries in Friendships:
42. "Healthy boundaries help us experience comfortable interdependence with other people. A person with no boundaries is unable to prevent unwanted intrusions." — Marion Franklin (The HeART of Laser-Focused Coaching: A Revolutionary Approach to Masterful Coaching)
43. "Remember that a boundary always deals with yourself, not the other person." — Henry Cloud (Boundaries: When To Say Yes, How to Say No)
44. "can be one of the most difficult things in the world to set a boundary with someone in your inner circle who is breaking your heart with his or her choices. But if you want to protect your relationship with that person, you must be" — Danny Silk (Keep Your Love On: Connection Communication And Boundaries)
45. "Suitable relational boundaries will show us the true nature of another person or a group, and if we fail to listen, they will draw help to us. The problem is that our relational borders aren't always in fail-safe condition. We might be too isolated, as in the case of inflexible boundaries; too confused, as happens when our borders are wishy-washy; or simply broken, as occurs when we have holes or slashes in our field." — Cyndi Dale (Energetic Boundaries: How to Stay Protected and Connected in Work, Love, and Life)
46. "Creating an atmosphere of mutual respect and consideration for boundaries, can lead you to the path of personal happiness." — Nancy B. Urbach
47. "Emotionally mature people are innately courteous because they naturally honor boundaries. They're looking for connection and closeness, not intrusion." — Lindsay C. Gibson (Adult Children of Emotionally Immature Parents: How to Heal from Distant, Rejecting, or Self-Involved Parents)
48. "Empathy and compassion require a good understanding of self and other boundaries, acute awareness of the inherent worth, value and uniqueness of the other person, and understanding of the shared humanity between oneself and the recipient of one's concern and care." — Adam Gerace
49. "Most of us resent it when another person tells us how we feel—whether or not they are correct, it is a violation of our boundaries when another person presumes to tell us what our inner truth is. Try asking a respectful question. "How are you feeling right now? I'm wondering if you're sad." — Janet W. Hardy / Dossie Easton (The Ethical Slut: A Practical Guide to Polyamory, Open Relationships, and Other Freedoms in Sex and Love)
50. "I want to protect each person's boundaries. Once you begin to yield the slightest ground on some pretext, you're ultimately left with nothing." — Rabindranath Tagore (Gora)
More about friendships:
👉 27 Movies About Childhood Friends (Filled with Nostalgia)
Boundaries with Parents Quotes:
51. "Mindful of the boundaries between us and our grown children, we make the effort to take the differences between us less personally" — Jane Isay (Unconditional Love: A Guide to Navigating the Joys and Challenges of Being a Grandparent Today)
52. "as adults they have trouble setting boundaries. Their parents didn't listen to their needs, so they have no idea that the rest of the world would allow them to set some rules of social engagement. They have to learn that they don't have to perform every task for every person." — Catherine Gildiner (Good Morning, Monster: Five Heroic Journeys to Emotional Recovery)
53. "One of the most troubling and enduring effects of reverse parenting can be heightened emotional susceptibility. Emotional susceptibility is the tendency to "catch" others' feelings (usually negative feelings), incorporate these feelings into your self, and then find that you are unable to easily release them. Your psychological boundary strength was not sufficiently developed as you were growing up, so you're less able to screen out and choose which emotions of others you can accept and which the other person should keep." — Nina W. Brown (Children of the Self-Absorbed: A Grown-Up's Guide to Getting Over Narcissistic Parents)
54. "It's not your job to educate every person in the world on healthy boundaries. It is your job to know and protect your own healthy boundaries." — Terri Cole (Boundary Boss: The Essential Guide to Talk True, Be Seen, and (Finally) Live Free)
55. "Many times to set boundaries with someone is to risk losing the love that you have craved for a long time. To start to say no to a controlling parent is to get in touch with the sadness of what you do not have with them instead of still working hard to get it. This working hard keeps you away from the grief and keeps you stuck. But accepting the reality of who they are and letting go of the wish for them to be different is the essence of grief. And that is sad indeed." — Henry Cloud (Boundaries: When to Say Yes, How to Say No to Take Control of Your Life)
56. "If you have a particularly rude or pushy person in your life, you can use my favorite boundary phrase, which is "thank you for your concern, but I am not taking any feedback on this issue right now." — K.C. Davis (How to Keep House While Drowning: A Gentle Approach to Cleaning and Organizing)
57. "Boundary confusion is one of the foundation blocks upon which a dysfunctional, codependent personality is developed." — Rebecca Linder Hintze (Healing Your Family History: 5 Steps to Break Free of Destructive Patterns)
Do relate to these parents' quotes?
👉 107 Toxic Parents Quotes (When Mother and Father Are Abusive AF)
Quotes About Toxic People and Boundaries:
58. "Since you cannot get them to change, you must change yourself so that their destructive patterns no longer work on you." ― Henry Cloud (Boundaries: When To Say Yes, How to Say No)
59. "Toxic people be like, 'How dare you set boundaries and not allow me to control and manipulate you?'" ― Wingheart
60. "Personalizing matters can make them more sensitive and activating—and the lack of boundaries combined with the fragile ego experienced by narcissistic and toxic people means that even a passing comment, a late response, or a confused expression on the face of the other is personalized and responded to as a threat or an insult." — Ramani S. Durvasula ("Don't You Know Who I Am?")
61. "Go ahead, tell that person no, and see how much they truly respect your boundaries." — Christine E. Szymansk
62. "If you spend your life sparing people's feelings and feeding their vanity, you get so you can't distinguish what should be respected in them." — F. Scott Fitzgerald (Tender is the Night & The Last Tycoon)
63. "People who violate your boundaries are thieves. They steal time that doesn't belong to them." — Elizabeth Grace Saunders (The 3 Secrets to Effective Time Investment: Achieve More Success with Less Stress: Foreword by Cal Newport, author of So Good They Can't Ignore You)
64. "In this case, you need to remember the Law of Power: You only have the power to change yourself. You can't change another person." — Henry Cloud (Boundaries: When to Say Yes, How to Say No to Take Control of Your Life)
Want to break free from toxic people?
👉 35 Breaking Generational Trauma Quotes (to Help End the Toxic Cycle)
Work Boundaries Quotes:
65. "using that kind of family terminology at work is emotional manipulation, simply a tactic of capitalism to get employees to feel guilty about having personal boundaries and taking days off." — Danielle Prescod (Token Black Girl)
66. "Shadows which you see with difficulty, and whose boundaries you cannot define … these you should not represent as finished or sharply defined, for the result would be that your work would seem wooden." — Leonardo Da Vinci
67. "It is possible to set boundaries provided that you prioritize your own self-care. To protect ourselves in their presence, we first have to understand the way they think and manipulate. This will give us insight into their agendas, their exploitative ways of approaching the world, and the essential tools needed to safely exit interactions, friendships, and relationships with them." — Shahida Arabi (The Highly Sensitive Person's Guide to Dealing with Toxic People: How to Reclaim Your Power from Narcissists and Other Manipulators)
68. "A good business person knows how to develop boundaries that will help them minimize distractions and maximize their potential." — Germany Kent
You can set boundaries with your workplace:
👉 83 Inspiring Self-Doubt Quotes (to Push Past Limiting Beliefs and Build Confidence)
More Quotes on Boundaries:
69. "Having clear boundaries means that we are in touch enough with the healthy, loving part of ourselves to know what does and doesn't work for our higher good, and to choose accordingly." — Michael Mirdad (An Introduction To Tantra And Sacred Sexuality)
70. "Boundaries give us the space to do the work of loving ourselves. They might be, actually, the first and fundamental expression of self-love. They also give us the space to love and witness others as they are, even those that have hurt us." — Prentis Hemphill
71. "Setting boundaries and holding people accountable is a lot more work than shaming and blaming." — Brené Brown (The Gifts of Imperfection: Let Go of Who You Think You're Supposed to Be and Embrace Who You Are)
72. "Living without personal boundaries is like trying to hold my breath and gasp for air, at the same time, it doesn't work. My introverted nature requires solitary sanctuary, to breathe. My internal batteries need time to recharge if I am to give from a place of abundance." — Jaeda DeWalt
73. "Setting boundaries is not a betrayal of your family, friends, partner, work, or anyone or anything else." — Nedra Glover Tawwab (Set Boundaries, Find Peace: A Guide to Reclaiming Yourself)
74. "Mindfulness helps us to set boundaries by revealing what makes us unhappy & what brings us peace." — Sharon Salzberg (Real Happiness At Work: Meditations for Accomplishment, Achievement, and Peace)
75. "I now recognize that people learn how to treat us based on how they see us treating ourselves. If I don't put value on my work or my time, neither will the person I am helping. Boundaries are a function of self-respect and self-love." — Brené Brown
The best quotes about setting boundaries
The reality is you can't change how other people treat you, or how they act, or how they feel.
Because of this, setting boundaries (and actually enforcing them!) helps strengthen your sense of self.
The boundary quotes you just read can help you finally make boundaries a priority once and for all.
Speaking of setting boundaries, have you downloaded your free inner child healing workbook yet? 👇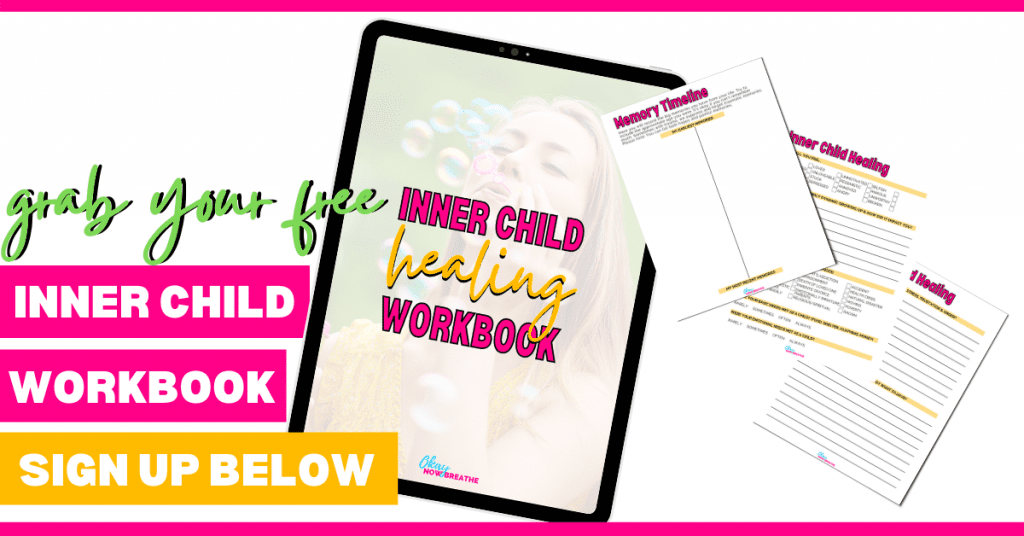 More quote posts:
---
Did you know there's online therapy?
Online Therapy is a complete online therapy toolbox.
Your therapy toolbox includes:
Live video, voice, or text chat session with your therapist
8 easy-to-follow sections, including 25 worksheets
Activity plan, journal, and tests
Yoga and meditation videos
What I love about Online Therapy is that there are several life-changing options and therapists available, and you don't even have to leave the comfort of your home.
This means you never need to worry before getting help.
Get 20% off your first month with my exclusive link.
---

Facebook | Instagram | YouTube | TikTok | Pinterest
Best Quotes for Setting Boundaries