DISCLOSURE: I am not a mental health professional. If you need help finding a mental health care provider, call 1-800-662-HELP (4357) or visit Online Therapy to call, message, or video chat a certified therapist online. This post contains affiliate links. As an Amazon Associate, I earn from qualifying purchases. I may also receive compensation from Online Therapy or other sources if you purchase products or services through the links provided on this page. You can read my full disclaimer.
Although I've lived with mental illness my whole life, I am not a medical professional. If you need help finding a mental health care provider, call 1-800-662-HELP (4357) or visit BetterHelp to talk to a certified therapist online at an affordable price. This post contains affiliate links. You can read my full disclaimer.
Anxiety is induced by triggers.
From anxiety-induced tantrums as a child to being triggered by my boyfriend, there has never been a day of my life where I wasn't faced with some type of anxiety. And you know what? Shit gets hard.
But I know I'm not alone.
Many of us are faced with triggers every single day of our lives. So what else do I do but compile a list of all my personal battles?
Most of these triggers I like to avoid like the plague. But some of these triggers are actually things I really enjoy, so it's a constant battle for me. I know many people I'm close to also struggle with a lot of these triggers as well.
Here are 101 everyday triggers of anxiety:
101 Everyday Triggers of Anxiety
Texting someone back
When someone doesn't respond back right away
Calling on the phone
Answering a phone call
Getting someone's phone number
Being around alcohol
Thinking my dad is going choke on vomit from drinking too much
Telling people I don't drink
Being around meat
Ordering a vegan meal at a non-vegan restaurant
Eating out at a restaurant
Telling people I don't eat meat
Wondering if this meal has some type of animal stock in it
Speaking my unpopular opinions
Crowded places
Getting a haircut
Having a bad hair day
Mismatched socks
Working retail
Going on the register
Music that's too loud
Seeing blood
Getting stared at
Heights
Rides at amusement parks
Small spaces
The dark
Bad drivers
Driving on the highway
Anyone else driving the car but me
When people don't wear seatbelts
People dying
Hearing an ambulance
Hospitals
Being outside alone
Spending money
Not having enough money
Confrontation
Constructive criticism
Asking for help
When people don't turn off the water
When people leave the light on
When people don't wash their hands after going to the bathroom
When people brush their teeth before they eat
Reading out loud
Other people reading what I've written
Cracking people's backs
Other people cracking their necks
When my nails aren't painted
Wearing dirty clothes
Trying on new clothes
Being in a swimsuit
Emailing people
Being made fun of
Meeting someone new
Talking to my boyfriend's parents
Talking to my boyfriend's friends
Someone pointing out my hyperhidrosis
Making decisions
Not being able to make a decision
Being yelled at
Being around loud noises
Going to the doctor
Going to the dentist
Someone else holding a knife
Shaving my knees
Traveling
Being away from home
Trying something new
Not being able to predict the future
Never getting married
Never having kids
Feeling stupid
Not being able to fall asleep
Not being able to stay asleep
Being alone with an older man
Being catcalled
When something is crooked
Not being able to understand what someone is saying
When people speak another language around me
Not being able to self-harm
It not being quiet when I'm trying to concentrate
Not being able to concentrate
Looking greasy
Going to a movie theater with strangers in it
When my dogs don't listen
Playing board games
Beauty products not being cruelty-free
Things not being able to fit in the fridge
Writing with a pencil
It being to bright
Walking in the woods
Answering the door
People who chew too loud
When people talk to themselves
When people are rude
Being out of control
Thinking about my anxiety
Having an anxiety attack
Making a list of my triggers
Try making your own trigger list. Once you recognize your triggers, you're already on the road to recovery.
What are some of your anxiety triggers? How do you deal with them?
Related posts:
An Open Letter Confronting My Anxiety For the First Time
---
More Recommendations:
1.

ONLINE THERAPY
Better Help is the largest online counseling platform worldwide. It makes professional counseling available anytime, anywhere, through a computer, tablet or smartphone.
2.

RESILIENT BIG EBOOK BUNDLE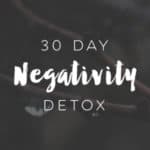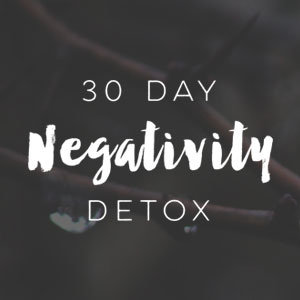 In the Resilient Big Bundle, you'll get 6 amazing personal development products, such as 30 Day Negativity Detox and Figure Out Your Life. All of these together would cost over $120 if you purchased them separately, but you'll get a big discount if you get the whole bundle.
3.

MENTAL HEALTH JOURNAL GUIDES
Rose Minded created three 52 week Mental Health Journal Guides. You can pick from anxiety, depression, and bipolar disorder. In the guides, you can find weekly gratitude, emotional intelligence, self-care prompts. Use the code meagan15 to get 15% off.
4.

SOCIAL ANXIETY TO SOCIAL SUCCESS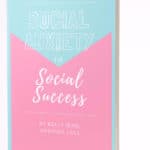 Social Anxiety to Social Success is an eBook Kel from Anxious Lass created. I've read countless ways to recover from social anxiety, and I still found new, important information in her book. The best part is it's written in a warm and relatable way.
5. BLESSING MANIFESTING DIGITAL PRODUCTS
Blessing Manifesting sells a bunch of digital products focusing on self-love and personal development, like the Self-Love Workbook Planner and Anxiety Workbook. You can either buy them in a digital version or physical copy.
6.

DREAMS INTO REALITY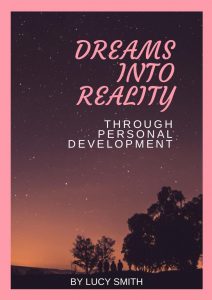 Dreams into Reality eBook covers different topics of personal development to improve your mindset and your life. It will help you overcome anxiety, limiting beliefs, fears, and become a much happier and more positive person.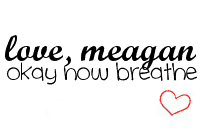 Facebook | Instagram | Twitter | Pinterest | Google+ | Bloglovin' | YouTube