DISCLOSURE: I am not a mental health professional. If you need help finding a mental health care provider, call 1-800-662-HELP (4357) or visit Online Therapy to call, message, or video chat a certified therapist online. This post contains affiliate links. As an Amazon Associate, I earn from qualifying purchases. I may also receive compensation from Online Therapy or other sources if you purchase products or services through the links provided on this page. You can read my full disclaimer.
Finding Inner Strength Quotes
Quotes about finding inner strength can inspire you during difficult and trying times.
When you feel like you can't go on anymore, reading quotes about resilience can bring you renewed hope and emotional strength.
From Disney movies and song lyrics to self-help books and philosophers, this list features 55 inspiring quotes to help you find and gain inner strength.
When you're struggling with your mental health, it might be helpful to talk to an online therapist. I always recommend Online Therapy, because it's a complete online counseling toolkit, and you can get incredible therapy for an affordable monthly cost.
What does it mean to be at your strongest?
Being your strongest and finding your inner strength has nothing to do with how much you can lift at the gym.
In reality, inner strength has very little to do with physical strength.
Being mentally strong means:
⭐ You know how to set and maintain boundaries, and you know when to say no
⭐ Receiving and asking for help comes easily for you
⭐ You forgive yourself without restrictions
⭐ You find ways to overcome any obstacle with dignity and grace
⭐ Change is for the better good
⭐ You know how to balance emotions with logic
Why find inner strength?
As I said above, finding inner strength means you can overcome any obstacle that comes your way.
You'll feel more confident in adapting to change, remaining calm in stressful situations, and making yourself a priority.
Truthfully, finding inner strength gives you personal power.
You can look inside yourself and know you are doing the best you can with the situations and circumstances you are dealt with.
So, let's get onto these quotes that will give your perseverance during any battle.
But first, have you downloaded your free self-love journal prompts? They go great with gaining inner strength! 👇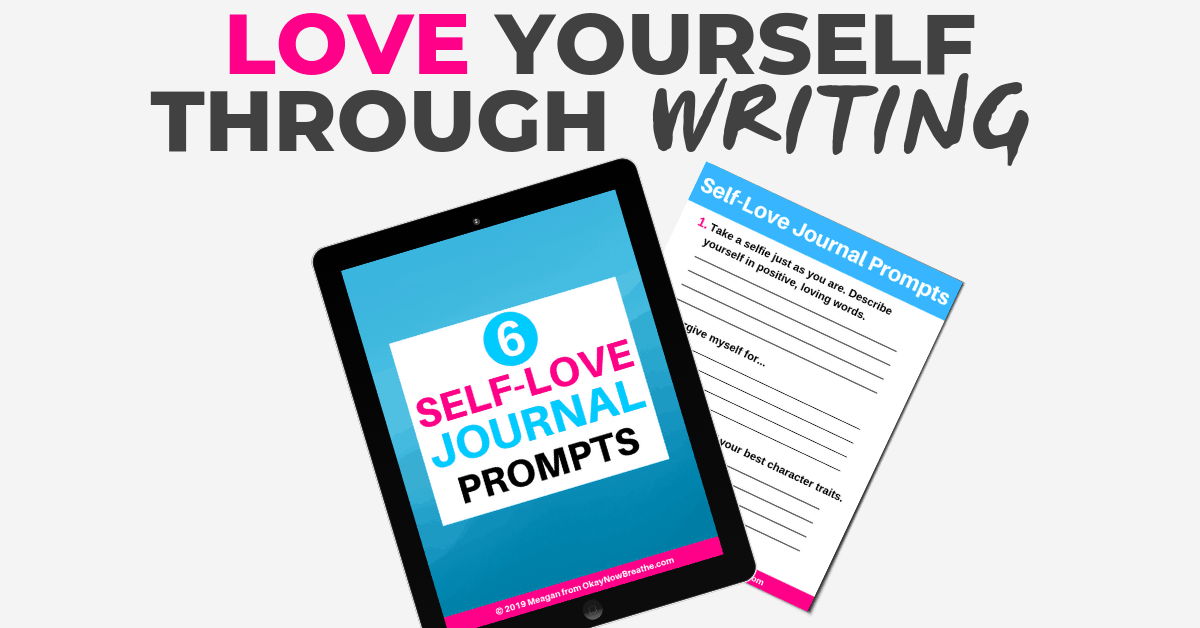 Unforgettable Quotes for Inner Strength
Disney Quotes for Inner Strength:
1. "Oh yes, the past can hurt. But from the way I see it, you can either run from it, or learn from it." — Rafiki (The Lion King)
2. "When life gets you down do you wanna know what you've gotta do? Just keep swimming. " — Dory (Finding Nemo)
3. "You are braver than you believe, stronger than you seem, and smarter than you think." — Christopher Robin (Winnie the Pooh)
4. "Sometimes the right path is not the easiest one." — Grandmother Willow (Pocahontas)
5. "You control your destiny — you don't need magic to do it. And there are no magical shortcuts to solving your problems." — Merida (Brave)
6. "Fairy tales can come true. You gotta make them happen, it all depends on you." – Tiana (Princess and the Frog)
7. "A true hero isn't measured by the size of his strength, but by the strength of his heart." — Zeus (Hercules)
8. "The flower that blooms in adversity is the most rare and beautiful of all." — The Emperor (Mulan)
9. "If you focus on what you left behind, you will never be able to see what lies ahead." — Gusteau (Ratatouille)
10. "Sometimes our strengths lie beneath the surface. Far beneath, in some cases." — Moana (Moana)
More on Disney:
Inner Strength Quotes from Movies & TV Shows:
11. "How many times do I have to teach you: just because something works doesn't mean it can't be improved." — Shuri (Black Panther)
12. "You are strong because you are imperfect. You are wise because you have doubts." — Clemmie (Darkest Hour)
13. "I gotta keep breathing. Because tomorrow the sun will rise. Who knows what the tide could bring?" — Chuck Noland (Cast Away)
14. "It takes a strong woman to stay by herself in a world where people will settle for anything, just to say they have something." — Alice (The Queen's Gambit)
15. "I'm a strong tree with branches for many birds. I'm good for something in this world and I know it too." — Rachel Cooper (The Night of the Hunter)
16. "I have a part of you with me. You put your disease in me. It helps me. It makes me strong." — Dorothy Vallens (Blue Velvet)
17. "Every story has an end. But in life, every ending is just a new beginning." — Ray (Uptown Girls)
18. "Maybe life should be about more than just surviving." — Clarke Griffin (The 100)
19. "I read somewhere how important it is in life not necessarily to be strong… but to feel strong." — Christopher McCandless (Into the Wild)
20. "I knew I had an amazing gift: this power, this belief in myself, to be better than anyone else. If someone was bigger than me, older than me, it didn't matter. And if they were mean, I could make them sorry." — Waverly (The Joy Luck Club)
21. "Every man at some point in his life is gonna lose a battle. He's gonna fight and he's gonna lose. But what makes him a man, is that in the midst of that battle he does not lose himself." ― Coach Taylor (Friday Night Lights)
22. "It's funny how the darkest moments of your life can bring about the best ones." ― Kathryn Kennish (Switched at Birth)
More on TV and movies:
Inner Strength Quotes from Books:
23. "I found an inner strength to fight for myself. It was clear that nobody else would." ― Tehmina Durrani (My Feudal Lord)
24. "You need to have faith in yourself. Be brave and take risks. You don't have to have it all figured out to move forward." ― Roy T. Bennett (The Light in the Heart)
25. "There is strange comfort in knowing that no matter what happens today, the Sun will rise again tomorrow." ― Aaron Lauritsen (100 Days Drive: The Great North American Road Trip)
26. "My dark days made me strong. Or maybe I already was strong, and they made me prove it." ― Emery Lord (When We Collided)
27. "That's the power of faith in action. It's not about talking and judging. It's about doing." — Jessica Simpson (Open Book)
28. "Maybe I wasn't defined by the mistakes I had made after all . . . maybe those decisions were what allowed me to become the person I was always destined to be." — Holly Madison (Down the Rabbit Hole)
29. "The problem is that a deep, sacred part of you will wither and die if you stay inside your Zone of Excellence" — Gay Hendricks (The Big Leap)
30. "Transformation doesn't ask that you stop being you. It demands that you find a way back to the authenticity and strength that's already inside of you. You only have to bloom." — Cheryl Strayed (Brave Enough)
Song Lyrics Emotional Strength Quotes:
31. "You gotta be bad, you gotta be bold, you gotta be wiser; You gotta be hard, you gotta be tough, you gotta be stronger; You gotta be cool, you gotta be calm, you gotta stay together" ― Des'ree (You Gotta Be)
32. "Cause it makes me that much stronger, makes me work a little bit harder. It makes me that much wiser so thanks for making me a fighter." ― Fighter (Christina Aguilera)
33. "For those days we felt like a mistake, those times when love's what you hate, somehow we keep marching on" ― Marchin On (OneRepublic)
34. "I've seen the great heights, reminding me I'm alive" ― More (Tyrone Wells)
35. "This one's for the torn down, The experts at the fall; Come on friends get up now, You're not alone at all" ― Comes and Goes (in Waves) (Greg Laswell)
36. "I'm bulletproof, nothing to lose; Fire away, fire away; Ricochet, you take your aim; Fire away, fire away" ― Titanium (David Guetta)
37. "And if I had to crawl; Well, you'd crawl too; I stumble and I fall; Carry me through" ― Crawl (Carry Me Through) (Superchick)
38. "Hold on, if you feel like letting go; Hold on, it gets better than you know; Don't stop looking, you're one step closer; Don't stop searching, it's not over" ― Hold On (Good Charlotte)
39. "Well, I won't back down; No, I won't back down; You can stand me up at the gates of hell, But I won't back down" ― I Won't Back Down (Tom Petty)
40. "Yeah, sometimes I feel like giving up; Sometimes I feel I'm who they blame; Sometimes I feel like I ain't good enough; But I just look back at how far I came ― Weaknesses (Phora)
Related songs about strength:
More Quotes About Being Strong
41. "The greatest win is walking away and choosing not to engage in drama and toxic energy at all." ― Lalah Delia
42. "Courage is not having the strength to go on; it is going on when you don't have the strength." ― Theodore Roosevelt
43. "Strength does not come from winning. Your struggles develop your strengths. When you go through hardships and decide not to surrender, that is strength." ― Arnold Schwarzenegger
44. "It is not the strength of the body that counts, but the strength of the spirit." — J.R.R. Tolkien
45. "And one has to understand that braveness is not the absence of fear but rather the strength to keep on going forward despite the fear." — Paulo Coelho
46. "You gain strength, courage, and confidence by every experience in which you really stop to look fear in the face. You must do the thing which you think you cannot do." — Eleanor Roosevelt
47. "You don't have to play masculine to be a strong woman." — Mary Elizabeth Winstead
48. "Sometimes you don't realize your own strength until you come face to face with your greatest weakness." — Susan Gale
49. "She has fought many wars, most internal. The ones that you battle alone, for this, she is remarkable. She is a survivor." ― Nikki Rowe
50. "Go within every day and find the inner strength so that the world will not blow your candle out. " ― Katherine Dunham
51. "Dig deep and empower yourself today. Stand in your inner strength. Be uniquely you."― Amy Leigh Mercree
52. "Feminine force is that inner strength, that power, that will to face down any negative circumstances in life and defeat them." ― Georgette Mosbacher
53. "Above all, be the heroine of your life, not the victim." ― Nora Ephron
54. "We draw our strength from the very despair in which we have been forced to live. We shall endure." ― Cesar Chavez
55. "The turning point in the process of growing up is when you discover the core of strength within you that survives all hurt." ― Max Lerner
Where to put inner strength quotes
The best part about transformational and inspiring quotes is how much of a difference they can make when you look at them regularly.
Here are my favorite ways to use quotes:
⭐ Print them out and put them in a picture frame
⭐ Write one on a post-it note and stick it on your mirror
⭐ Have one as your phone background
⭐ Rewrite some in a journal every day
FastCompany even explains the science behind inspirational quotes here.
Quotes About Finding Inner Strength
As you can see, reading quotes about being strong can give you that added push to just. keep. going.
We could all use more inner strength, and the quotes above can help you build resilience and mental toughness.
💭 Which quote resonates with you the most?
More posts about quotes:
---
Did you know there's online therapy?
Online Therapy is a complete online therapy toolbox.
Your therapy toolbox includes:
Live video, voice, or text chat session with your therapist
8 easy-to-follow sections, including 25 worksheets
Activity plan, journal, and tests
Yoga and meditation videos
What I love about Online Therapy is that there are several life-changing options and therapists available, and you don't even have to leave the comfort of your home.
This means you never need to worry before getting help.
Get 20% off your first month with my exclusive link.
---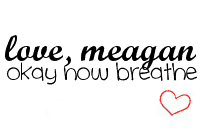 Facebook | Instagram | YouTube | Twitter | Pinterest
Quotes About Finding Inner Strength