DISCLOSURE: I am not a mental health professional. If you need help finding a mental health care provider, call 1-800-662-HELP (4357) or visit Online Therapy to call, message, or video chat a certified therapist online. This post contains affiliate links. As an Amazon Associate, I earn from qualifying purchases. I may also receive compensation from Online Therapy or other sources if you purchase products or services through the links provided on this page. You can read my full disclaimer.
Self-Doubt Quotes
When you're struggling with confidence, self-doubt quotes can boost your self-esteem and self-worth.
Life is too damn short to feel insecure in your abilities, career, hobbies, and talents.
That's why reading these self-doubt quotes can be pivotal in helping you overcome these icky limiting beliefs.
Why do I suffer from self-doubt?
Childhood trauma can cause significant damage to your emotional state and your self-image.
If you were constantly told that you weren't good enough (or that you would never reach your potential), self-doubt can creep its way into your bloodstream.
This means it can take a looooong time to have the confidence within you.
Speaking of childhood trauma, have you downloaded your free inner child healing workbook to help you get to the root of your self-doubt yet? 👇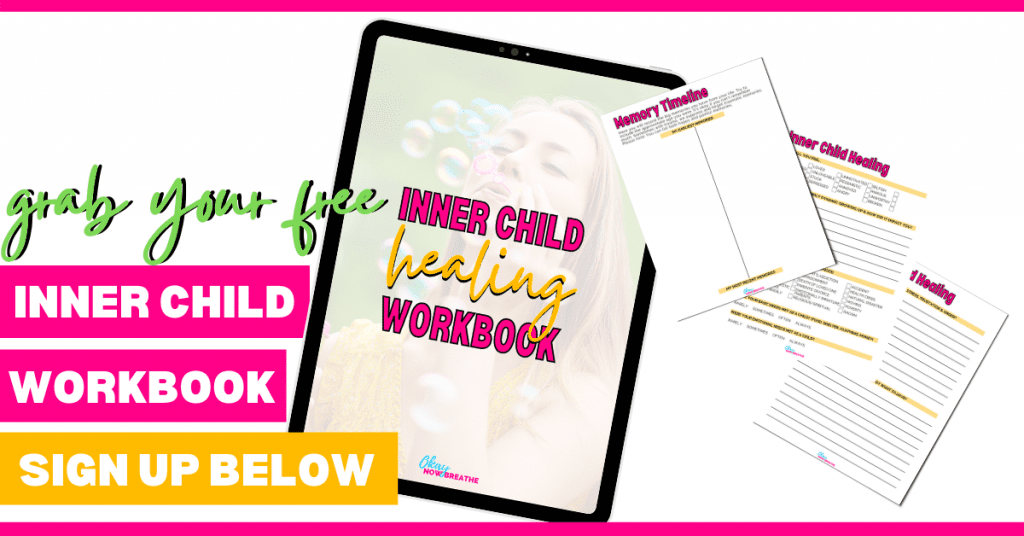 How do you overcome self-doubt?
Overcoming your self-doubt is a daily task until it becomes second nature.
It can take consistent therapy, positive self-talk, and meditation to rebuild your confidence and self-worth.
Also, reading these 83 self-doubt quotes can help put your goals, dreams, and life into perspective.
Relatable Quotes About Self-Doubt
1. "Self-doubt is a persuasive mistress; careful not to shag her or you'll never get your balls back." ― Dannika Dark (Twist)
2. "Some people say I have attitude ― maybe I do…but I think you have to. You have to believe in yourself when no one else does ― that makes you a winner right there." ― Venus Williams
3. "I am incredibly self-deprecating. It stems from self-doubt." ― Charlie Cox
4. "Self doubt is a persistent weed" ― Stjepan Šejić (Sunstone Volume 5)
5. "Doubts are the ants in the pants of faith. They keep it awake and moving." ― Frederick Buechner
6. "Say what you will about the sweet miracle of unquestioning faith, I consider a capacity for it terrifying and absolutely vile." ― Kurt Vonnegut (Mother Night)
7. "Doubt is a killer. You just have to know who you are and what you stand for." ― Jennifer Lopez
8. "Nothing can be more hurtful to your heart than betraying yourself." ― Roy T. Bennett
9. "Self-doubt is a disease and has no medicine" ― Anuj Jasani
10. "Doubt … is an illness that comes from knowledge and leads to madness." ― Gustave Flaubert (Memoirs of a Madman)
Living with Self-Doubt Quotes
11. "I think we all go through those moments of self-doubt." ― Danielle Macdonald
12. "Self-critical thoughts and detrimental predictions about yourself have a huge impact on our mood/feelings. It affects our attitude, decisions and behavior. They ensure our self-esteem stays low and can create physical illnesses." ― Maddy Malhotra (How to Build Self-Esteem and Be Confident: Overcome Fears, Break Habits, Be Successful and Happy)
13. "I can't think of anyone I admire who isn't fuelled by self-doubt. It's an essential ingredient. It's the grit in the oyster." ― Richard Eyre
14. "Self-doubt inflicts the deepest wounds." ― Marty Rubin
15. "I find it difficult to trust my eyes. Things are never what they seem." ― Emory R. Frie (Enchanted Forest)
16. "Pressure is self-doubt when you're unprepared." ― Tom Herman
17. "Self doubt can be harmful to your present and future self." ― Angel Moreira
Toxic People and Self-Doubt Quotes
18. "Trust yourself and try not to get lured off course by conflicting opinions that don't seem to sit right with you." ― Auliq Ice
19. "We doubt in others, what is in fact in ourselves. The skeletons in your own closet are the things that scare you the most about others; people who come from a background of lying are suspicious of lying in others and so on and so forth. The most trusting of people, are not people who have never been betrayed or who have never felt pain; but the most trusting of people are those who in themselves do not find those things worthy of that blame. We see the world through the eyes of the condition of our own souls." ― C. JoyBell C.
20. "You can sow the seeds of distrust everywhere, and lose yourself in an overgrown field." ― Anne Rice (Pandora)
21. "The whole problem with the world is that fools and fanatics are always so certain of themselves, and wiser people so full of doubts." ― Bertrand Russell
22. "Beware of those around you who subtly sow the seeds of doubt." ― Wayne Gerard Trotman
Doubting Your Abilities Quotes
23. "Doubt is a question mark; faith is an exclamation point. The most compelling, believable, realistic stories have included them both." ― Criss Jami (Killosophy)
24. "Believe in yourself, your abilities and your own potential. Never let self-doubt hold you captive. You are worthy of all that you dream of and hope for." ― Roy Bennett
25. "Doubt is an uncomfortable condition, but certainty is a ridiculous one." ― Voltaire
26. "The worst enemy to creativity is self-doubt." ― Sylvia Plath (The Unabridged Journals of Sylvia Plath)
27. "I live in my mind, such that whatever destroys me shall be a creature of my own invention." ― Genevieve Ross
28. "Whatever your passion is, keep doing it. Don't waste time chasing after success or comparing yourself to others. Every flower blooms at a different pace. Excel at doing what your passion is and only focus on perfecting it. Eventually people will see what you are great at doing, and if you are truly great, success will come chasing after you." ― Suzy Kassem (Rise Up and Salute the Sun: The Writings of Suzy Kassem)
29. "Once you embrace your value, talents and strengths, it neutralizes when others think less of you." ― Rob Liano
30. "Doubt destroys more dreams than defeats." ― Amit Kalantri
31. "Humans refined the Art of deluding themselves from that epoch when self-consciousness emerged and became their most merciless enemy." ― Giannis Delimitsos
Fear and Self-Doubt Quotes
32. "Don't stop yourself from greatness before you've begun from fear or from self-doubt. You were put here on this planet to do great things, to pioneer change by way of your own personal uniqueness, and to express yourself and share your happiness with others." ― Kaiden Blake
33. "Don't regret the past or fear the future. Both bring misery through self-doubt." ― Deepak Chopra
34. "I am all in a sea of wonders. I doubt; I fear; I think strange things, which I dare not confess to my own soul." ― Bram Stoker (Dracula)
35. "Let all your moments of self-doubt, fear, or disappointment fuel your drive to be great." ― Devin McCourty
36. "Our doubts are traitors, and make us lose the good we oft might win, by fearing to attempt." ― William Shakespeare (Measure for Measure)
37. "I spoke without fear of contradiction. I simply did not suffer self-doubt." ― Elia Kazan
38. "The squirrel, jumping from limb to limb, trust his nature like no human ever could." ― Garry Fitchett
Limiting Beliefs Quotes
39. "Courage is your natural setting. You do not need to become courageous, but rather peel back the layers of self-protective, limiting beliefs that keep you small." ― Vironika Tugaleva
40. "Examine your beliefs and break free." ― Maria Erving
41. "The only thing limiting you is yourself." ― Ken Poirot
42. "Nothing restricts your success more than your limiting self-beliefs and fears." ― Maddy Malhotra (How to Build Self-Esteem and Be Confident: Overcome Fears, Break Habits, Be Successful and Happy)
43. "Every mental act is composed of doubt and belief, but it is belief that is the positive, it is belief that sustains thought and holds the world together." ― Søren Kierkegaard
44. "Sometimes, my self-doubt became self-limiting." ― Marillyn Hewson
45. "You are only as limited as your beliefs." ― Jennifer Ho-Dougatz
46. "Just focus on the possibilities. The limitations will take care of itself." ― Anthon St. Maarten
Insecurity and Doubts Quotes
47. "We're going to have to let truth scream louder to our souls than the lies that have infected us." ― Beth Moore (So Long, Insecurity: You've Been a Bad Friend to Us)
48. "Insecurity is the lack of trust in your abilities and worth. When you enter into a secured state of consciousness, everything that helped boost your confidence will return." ― Itohan Eghide
49. "The reason we struggle with insecurity is because we compare our behind-the-scenes with everyone else's highlight reel." ― Steven Furtick
50. "If you're waiting until you feel talented enough to make it, you'll never make it." ― Criss Jami (Healology)
Confidence and Self-Doubt Quotes
51. "Courage doesn't always roar. Sometimes courage is the quiet voice at the end of the day saying, 'I will try again tomorrow.'" ― Mary Anne Radmacher
52. "If you don't have confidence, you'll always find a way not to win." ― Carl Lewis
53. "Self-doubt is when you think you are not good enough. Self-confidence is when you are crazy enough to believe that you are the best." ― Michael Bassey Johnson, Before You Doubt Yourself: Pep Talks and other Crucial Discussions
54. "It takes a lot of courage to show your dreams to someone else." ― Erma Bombeck
55. "When you're winning, your confidence is through the roof, but when you're losing, that self-doubt is like, 'Am I doing the right thing?'" ― Tito Ortiz
56. "Self-doubt is real. Everyone has it. Having confidence and losing confidence is real, too, and everyone has been in that position." ― Venus Williams
57. "Many of us will not realize who we are because we do not believe in ourselves" ― Sunday Adelaja
58. "You can't be the kid standing at the top of the waterslide, overthinking it. You have to go down the chute." ― Tina Fey
Letting Go of Your Self-Doubt Quotes
59. "What the mind can conceive and believe, and the heart desire, you can achieve." ― Norman Vincent Peale
60. "Always have faith in yourself and the universe, for one will not get you anywhere without the other. Both must be equally strong to reach your desires, for they are the wings that will lift you to your dreams." ― Suzy Kassem (Rise Up and Salute the Sun: The Writings of Suzy Kassem)
61. "When it comes to procrastination and overthinking, we have to overcome our self-doubt." ― Jay Shetty
62. "You are bigger than your self-doubt. Remind yourself of that each and every day." ― Caroline Ghosn
63. "As you build trust in yourself, your ability to expand your vision and fully live in your magnificence is amplified." ― Miranda J. Barrett
64. "The whole idea of awakening is about regaining self-trust. Through self-trust we remember how to be our own best guides." ― Raphael Zernoff
65. "Self trust is the essence of heroism." ― Ralph Waldo Emerson
Recovering From Self-Doubt Quotes
66. "A mind that trusts itself is light on its feet." ― Nathaniel Branden (Six Pillars of Self-Esteem)
67. "Don't block your blessings. Don't let doubt stop you from getting where you want to be."― Jennifer Hudson
68. "So how do you know what is the right path to choose to get the result that you desire? And the honest answer is this. You won't. And accepting that greatly eases the anxiety of your life experience." ― Jon Stewart
69. "You've got to listen to the voice in your gut. It is individual. It is unique. It is yours. It's called being authentic." ― Meredith Vieira
70. "Everything is false, everything is possible, everything is doubtful." ― Guy de Maupassant (Complete Works)
71. "Never let the thoughts of self-unworthiness re-arrange your prepared passion for failure. You can do it even if others say you can't. But you cannot do it if you tell yourself you can't." ― Israelmore Ayivor
72. "You have to really believe in what you're doing…At the end of the day, you always have to fight for things that are worth it." ― Madonna
73. "As soon as you trust yourself, you will know how to live." ― Johann Wolfgang von Goethe (Faust, First Part)
74. "Integrity and self trust are the two important powers that can help you to reach success." ― Debasish Mridha
Overcoming Self-Doubt Quotes
75. "Trust thyself: every heart vibrates to that iron string." ― Ralph Waldo Emmerson (Self-Reliance)
76. "In your moments of self-doubt, it helps to have someone in your life who believes in you more than you believe in yourself." ― Hrishikesh Agnihotri
77. "You do not need to pay attention to those voices within you that create pain, or make you feel less competent, smart or able." ― Sanaya Roman (Living with Joy: Keys to Personal Power and Spiritual Transformation)
78. "Never think twice, when you have decided once." ― Auliq Ice
79. "When in doubt, reinforce your self-trust." ― Laurie Nadel (Sixth Sense: Unlocking Your Ultimate Mind Power)
80. "Whatever you do, don't stop. Just keep going. Because one way or the other, if you want to find reasons why you shouldn't keep on, you'll find 'em. The obstacles are all there; there are a million of 'em. But if you want to do something, you do it anyway and handle the obstacles as they come." ― Benny Goodman
81. "Self-trust firms up your inner territory and grounds you with solid premises for believing in who you are." ― Laurie Nadel
82. "With self-awareness and connection, your decision-making process is straight-forward, rational, and rooted in self-trust." ― Melissa Steginus (Self Care at Work: How to Reduce Stress, Boost Productivity, and Do More of What Matters)
83. "One of the greatest journeys in life is overcoming insecurity and learning to truly not give a shit." ― J. A. Konrath
Quotes About Self-Doubt
As you can see, reading quotes about self-doubt can give you that perspective to don't stop believing (in yourself).
(You gotta hold onto that feeling, amiright?)
We could all use more confidence, and the quotes above can help you build self-esteem and overcome debilitating limiting beliefs.
💭 Which quote resonates with you the most?
More posts about quotes:
---
Did you know there's online therapy?
Online Therapy is a complete online therapy toolbox.
Your therapy toolbox includes:
Live video, voice, or text chat session with your therapist
8 easy-to-follow sections, including 25 worksheets
Activity plan, journal, and tests
Yoga and meditation videos
What I love about Online Therapy is that there are several life-changing options and therapists available, and you don't even have to leave the comfort of your home.
This means you never need to worry before getting help.
Get 20% off your first month with my exclusive link.
---

Facebook | Instagram | YouTube | TikTok | Pinterest
Relatable Quotes About Self-Doubt