DISCLOSURE: I am not a mental health professional. If you need help finding a mental health care provider, call 1-800-662-HELP (4357) or visit Online Therapy to call, message, or video chat a certified therapist online. This post contains affiliate links. As an Amazon Associate, I earn from qualifying purchases. I may also receive compensation from Online Therapy or other sources if you purchase products or services through the links provided on this page. You can read my full disclaimer.
In the thick of PTSD, it might feel like you can never overcome it — but meditation can help.
When used alongside therapy, meditating for PTSD can help relieve your anxiety and lessen the impact of your trauma.
What is PTSD?
Post-traumatic stress disorder (PTSD) is a mental health condition that can develop after experiencing or witnessing a traumatic event.
Complex post-traumatic stress disorder (CPTSD, C-PTSD, or cPTSD) can develop if you experience repeated, prolonged trauma.
Symptoms of PTSD can include ⤵️
Flashbacks
Nightmares
Avoidance behaviors
Heightened emotional responses
Difficulties in relationships
Because PTSD can cause things like high irritability, intense panic, and emotional numbness, it's vital to face your PTSD so you can live a more fulfilling life.
How to heal trauma through meditation?
Meditation is a practice that involves training the mind to focus and achieve a state of calmness and relaxation.
Meditating has been proven to have numerous positive effects on our mental health, including a reduction of stress and anxiety.
While meditation may not be a cure for PTSD, it can be a helpful tool in managing symptoms and improving overall mental health.
17 Best Meditations for PTSD
Speaking of PTSD, have you downloaded your free inner child healing workbook yet? 👇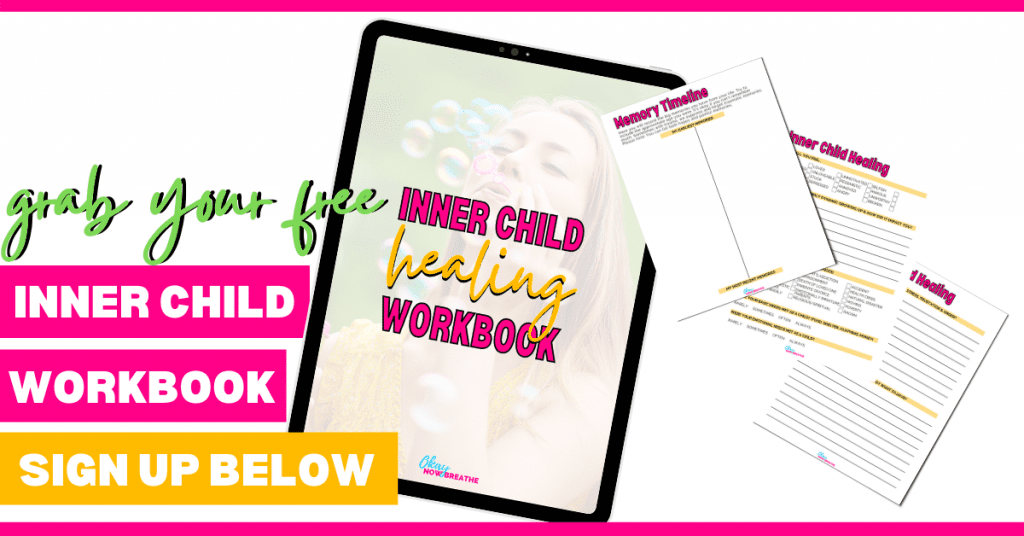 1.

GUIDED MEDITATION FOR TRAUMA HEALING & PTSD
When you're just starting to meditate for PTSD, this quick 12-minute guided meditation is fantastic for beginners.
If you prefer a female voice, she will help guide you to a place of relaxation and calm.
Plus, if you like visuals, there are calming videos to go with your session.
Meditation tools for beginners:
👉 14 Must-Have Meditation Products for Your Home
---
Record and keep track of your meditation sessions, duration, mindfulness, energy, thoughts, and tools in this Meditation Tracker Printable Pack! 🧘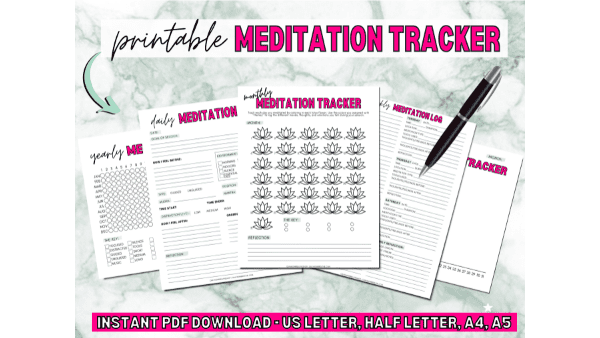 YOU'LL RECEIVE:
✨ Daily Meditation Diary
✨ Weekly Meditation Log
✨ Monthly Lotus Meditation Tracker
✨ Monthly Graph Meditation Tracker
✨ Yearly Meditation Tracker
Use code MEDITATE to get 10% off your meditation trackers!
---
2.

GUIDED PTSD AND HEALING ABANDONMENT TRAUMA
Struggling with feelings of abandonment from childhood can feel like a battle you can't overcome.
But this guided meditation for C-PTSD can help heal your wounded inner child.
Healing your inner child can be a powerful and effective way to overcome your trauma.
3.

POST-TRAUMATIC STRESS DISORDER VISUALIZATION MEDITATION
As you know, living with PTSD can be all-consuming.
Spoken in a male voice, this nearly 40-minute meditation focuses on visualization to provide relief from your trauma.
I especially love how it encourages you to hone in and relax each part of your body one by one.
Best tea for PTSD:
👉 13 Herbs and Teas for PTSD (and Healing Emotional Trauma)
4.

10 MINUTE GUIDED MEDITATION FOR PTSD
If you get distracted by music during meditation, try this voice-only meditation.
Because there's no music in the background, you can really concentrate on the words spoken.
With it being only 10 minutes, you can quickly ground and center yourself.
5.

GUIDED MEDITATION FOR COMPLEX PTSD
Another meditation for C-PTSD, this 15-minute guided meditation trains you to apply mindfulness to your everyday life.
When you find this awareness throughout your day, your wounds can begin to heal.
This meditation helps you to remember that though your wounds are deep, they don't have to stay that way.
More meditations for childhood trauma:
👉 22 Powerful Inner Child Healing Meditations (Guided and Unguided)
6.

MEDITATION FOR LIVING WITH TRAUMA
Living with trauma can make you feel like you're a hostage in your own life.
With this PTSD meditation, you'll be inspired to take your session into your own hands.
Go at your own pace and nurture your mind as you settle into the calmness.
7.

GUIDED SLEEP MEDITATION FOR TRAUMA RELEASE
Fall asleep to this guided sleep meditation and release stress related to your trauma.
Use her voice as a guide to achieve a night of deep restful sleep, peace, and relaxation.
You'll be able to wake up feeling like you can have a little more control in your life.
More sleep meditations:
👉 10 Best Meditations for Sleep (That'll Knock You Out Instantly)
8.

TRAUMA INFORMED GUIDED MEDITATION
Because trauma affects our entire lives, it can be difficult to concentrate while meditating.
This quick 10-minute meditation encourages you to pause and take breaks as needed.
Plus, there are frequent checks to see how you're currently feeling in the moment.
9.

GUIDED HYPNOSIS FOR PTSD
If you're looking for a guided hypnosis, this one will help you let go of any built-up anxiety.
He will help you release your mental chatter by helping you visit your subconscious.
By the end, you'll (hopefully) be able to solely focus on one thought at a time.
10.

TRAUMA HEALING SLEEP MEDITATION
Here's another sleep meditation for trauma healing to help you overcome the past.
The longest meditation on this list, for two hours you can melt deep into relaxation and calmness.
Because what you're thinking before bed helps set the tone for your overwell sleep, this helps you wind down to a more sound sleep.
11.

CLEARING NEGATIVE AND TRAUMA ENERGY
This 30-minute meditation was created in the hopes of helping you release negative and trauma energy from your body.
You'll be guided into a deep state of relaxation where you enter a safe space.
Remember you have the ability to let go of trauma, no matter how hard it seems right now.
12.

GUIDED MEDITATION FOR HEALING PTSD
Here is an 18-minute meditation that directs you to engage in diaphragmatic breathing (or belly breathing).
This breathing technique allows you to become more peaceful and calm.
After your focused breath, you'll hear affirmations for trauma healing.
13.

SOMATIC MEDITATION TO RELEASE TRAUMA
If you find yourself getting restless or bored during meditation, this somatic meditation might be the winner for you.
Stress and trauma are stored in your nervous system — not just your conscious mind.
This somatic meditation aims to release the trauma stored in your body by focusing on releasing emotions trapped in your muscles rather than in your head.
14.

BECOME FREE FROM PTSD MEDITATION
This nearly hour-long meditation encourages you to develop awareness of your emotional and physical body.
Being in the present moment sometimes requires you to use your "anchor" to stabilize your thoughts.
This guided meditation for PTSD will walk you through a triggering event and how to seize the intense reaction.
15.

GUIDED MEDITATION FOR RELAXATION AND PTSD
Here is another visualization meditation to help you to deeply relax.
This meditation will assist you while you move beyond stress, anxiety, and trauma.
The male speaker inspires you to focus on your breath and to be in this current moment.
16.

TRAUMA RELEASE GUIDED MEDITATION
Because trauma from the past is stored within the body, it's vital for us to pay attention to the tension there.
This guided PTSD meditation starts with breathing techniques while telling you to release heavy feelings.
When your whole body is relaxed, you can proceed further into the healing of trauma.
17.

GUIDED MEDITATION FOR POST-TRAUMATIC STRESS
Because relieving trauma can be traumatic in itself, this powerful guided imagery for PTSD tells you to only meditate based on your current comfort levels.
You'll be encouraged to go dig deep and counter painful flashbacks and nightmares with positive, happy images.
Plus, there are segments within this meditation that assist you in releasing anger, avoidance, and isolation.
Can meditation cure PTSD?
While meditating has countless benefits, it's unlikely that PTSD can be treated with meditation alone.
Overcoming PTSD typically requires an entire healing toolbox that consists of:
✅ Therapy
✅ Medication
✅ Journaling
✅ Exercise and nutrient-dense foods
Did you know there's online therapy?
Online Therapy is a complete online therapy toolbox.
Your therapy toolbox includes:
Live video, voice, or text chat session with your therapist
8 easy-to-follow sections, including 25 worksheets
Activity plan, journal, and tests
Yoga and meditation videos
What I love about Online Therapy is that there are several life-changing options and therapists available, and you don't even have to leave the comfort of your home.
This means you never need to worry before getting help.
Get 20% off your first month with my exclusive link.
More inner child healing posts: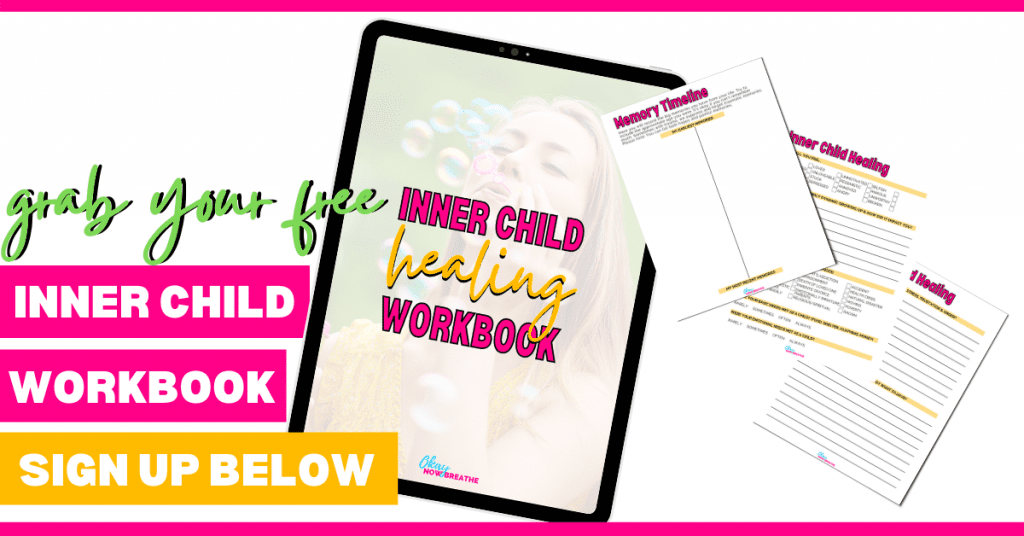 Facebook | Instagram | YouTube | TikTok | Pinterest