DISCLOSURE: I am not a mental health professional. If you need help finding a mental health care provider, call 1-800-662-HELP (4357) or visit Online Therapy to call, message, or video chat a certified therapist online. This post contains affiliate links. As an Amazon Associate, I earn from qualifying purchases. I may also receive compensation from Online Therapy or other sources if you purchase products or services through the links provided on this page. You can read my full disclaimer.
Gifts for Your Inner Child
Inner child gifts are a life-changing way to connect with, honor, and heal your younger self.
The 17 activities, books, and games featured below are staples — at least in my life — for healing your inner child.
The best part? Most of them are toys and incredibly fun!
✨ Speaking of healing your inner child, have you downloaded your free inner child healing workbook yet? 👇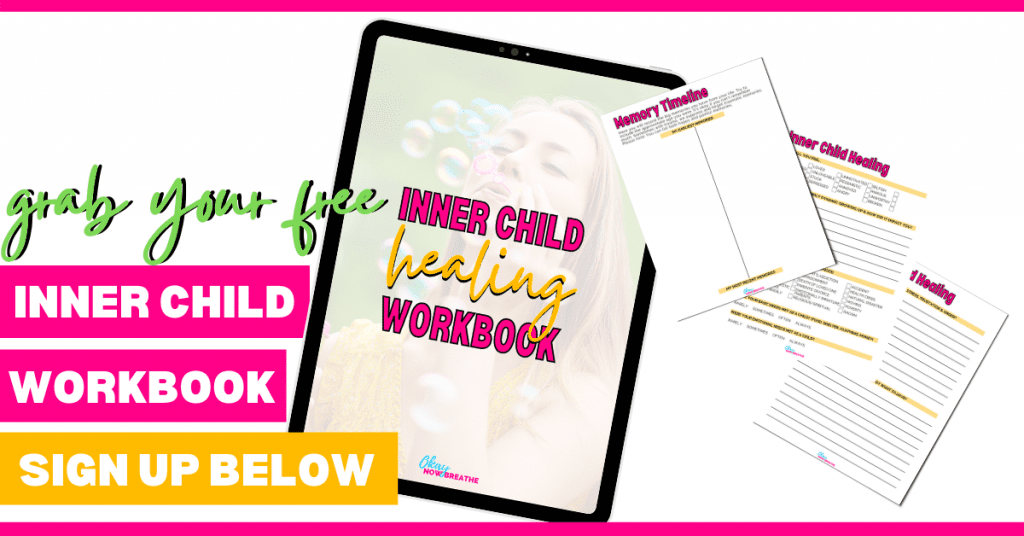 17 Must-Have Presents for Inner Child
1.

INNER CHILD HEALING JOURNAL
Journaling and writing every thought trapped inside is an invaluable gift for healing your inner child.
I even created my Inner Child Healing Journal, because I know how massively powerful journaling can be.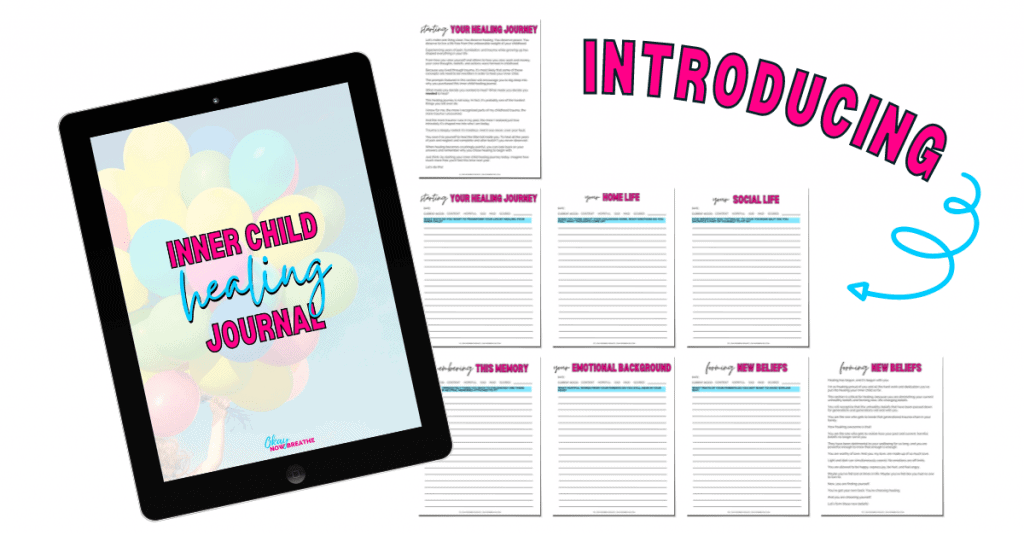 Inner Child Healing Journal is designed to help you ⤵️
⭐ Locate the pivotal events in your life that shaped you into who you are today
⭐ Identify the impact your parents, siblings, and childhood friends have had on you
⭐ Learn to validate your childhood trauma and experiences
⭐ Release hidden emotional pain blocking you from healing
GRAB INNER CHILD HEALING JOURNAL
2. ORACLE CARDS
Discovering oracle cards (and tarot cards!) changed my life — in every way possible.
I randomly stumbled across a pick a card tarot reading on YouTube (from Stargirl the Practical Witch) that was in my recommendations.
I was skeptical when I clicked on it, but wow… everything was spot on, and my life changed at that exact moment.
And now I use oracle cards as a form of shadow work to get to the gritty parts of my childhood that still need to be explored.
My favorite oracle decks ⤵️
⭐ Work Your Light is the first oracle deck I ever purchased. It includes 44 artistically done cards that help invoke the light in your life.
BUY ON AMAZON
⭐ Queen of the Moon is probably my most favorite oracle deck I have. The energy is strong, clear, and powerful.
Any of the above makes a magical inner child healing gift — whether for yourself or a loved one.
Using oracle cards to heal your inner child:
There are multiple ways you can use oracle cards for shadow work.
👉 Oracle card spread
👉 Pick a card and journal about it
👉 Pick a card and meditate on it
No matter what method you choose, I always recommend spending some time reflecting on what you uncovered and learned.
More favorite shadow work decks:
3. CRYSTAL HEALING
Soon after discovering oracle cards, I discovered the healing benefits of crystals.
To be completely honest…I used to think crystal healing was a crock of s-h-i-t.
But then I held my first crystal (an orange calcite), and man oh man, did I become a believer.
Neglect, abuse, and trauma change us as people, and stones and crystals can help us heal and connect with who we truly are.
Favorite crystals for your inner child ⤵️
⭐ Smoky Quartz is one of my favorite stones for emotional healing, because it helps with feelings of stress, fear, jealousy, anger, and trauma.
⭐ Black Tourmaline is a fantastic crystal for overcoming negative thoughts, healing trauma, worries, anger, and feelings of worthlessness.
⭐ Rose Quartz has gentle and loving vibrations that are especially useful for easing any problems dealing with emotions, confrontations, and relationships.
Whether you or your gift receiver is a crystal beginner or advanced practitioner, you can never go wrong with gifting a crystal to someone you care about.
More inner child healing crystals:
4.

SELF-HELP BOOKS
I'm a sucker for audiobooks, especially self-help books.
In my little ole humble opinion, I find hearing someone else speak to me helps me validate my experiences soooo much more.
And want to know the most validating book I've ever read? 🤔
Adult Children of Emotionally Immature Parents by Lindsay C. Gibson
While listening on Scribd (which is the platform I use to read all my books), I had to pause it so many times to say, "Wow. I can relate to this so much."
Yeah, that book is that good!
👉 You can listen to Adult Children of Emotionally Immature Parents (or whatever books ya fancy!) free for 60 days with my referral link.
5.

CHILDHOOD FICTION BOOKS
I gotta be honest…I was not a big reader growing up.
Most of the time, I wasn't a reader at all.
(The closest I got to reading was looking for where Waldo was…)
But I did enjoy The Shadow Children series by Margaret Peterson Haddix a lot as a kid.
I recently listened to the whole series on audiobook and deeply connected with my younger self.
Can you remember what your favorite books were as a kid?
Give your childhood favorites as an inner child healing present to someone you love.
Try rereading them and recognize how much it warms your inner child's soul.
Remember, you can use Scribd free for 60 days to read digital copies of books or listen to them on audiobook.
6. COLORING BOOKS
Coloring books are an entertaining gift for your inner child.
Sure, there are adult coloring books like this one.
But I especially love traditional, kid-lovin' coloring books.
I vividly remember coloring in Disney coloring books as a kid, so I gravitate toward those to this day.
If you buy yourself (or your loved one) a coloring book, make sure you have some colored pencils too!
7.

PLAY-DOH
Besides Barbies, playing with Play-Doh was hands down one of my favorite weekend activities as a kid.
It was always so exciting taking the Sunday newspaper after my dad read it and spreading it out over the coffee table.
Your person could play with Play-Doh for hours playing, creating, and connecting with their soul.
8.

FINGER PAINT
I remember first buying finger paint when I was in my late teens.
When I started finger painting, my inner child soared.
To this day, finger painting is one of my favorite activities to activate my inner child.
9. TIE DIE KITS
I remember one of the birthday parties I went to as a kid was a tie dyeing party.
Being creative is such a fantastic way to reconnect with your inner child.
And tie dyeing allows you to wear your boldly colorful creation proudly.
Plus, it's such a fun and creative gift to give!
10. FRIENDSHIP BRACELET MAKING KIT
I've used this friendship bracelet making kit for almost two decades now.
I love making friendship bracelets, because the process of repeatedly tying knots is so relaxing.
The best part is yes, you can make them and give them to your friends.
Any time you see them wearing one, you'll feel more connected to them and remember the relaxing feelings you had when you were making their bracelets.
11. SAND TOYS
My dad encouraged us kids, but my mom hated when we would bring sand in the car (even when she never drove that car).
But playing in nature is one way we learn about the world as kids.
So the next time you go to the beach, bring some sand toys and let your inner child run wild.
BUY ON AMAZON
Have a sandcastle building competition or take turns burying each other in the sand!
12. BOARD GAME
Gifting a board game is a wonderful way for anyone to connect with their inner child.
My favorite board game growing up was Candy Land.
I still remember being enthralled by all the colors and characters.
Other memorable games ⤵️
⭐ Clue
I don't know about you, but I wanna buy them all!
13.

VIDEO GAMES
Another nostalgic way to reconnect with your inner child is to play old school video games.
Some of us grew up on SEGA (*cues SEGAAAAA song*), Game Boy, or Nintendo.
I also grew up on PC games, and I still play Rollercoaster Tycoon and Sims to this day.
More video game recommendations:
14.

WEIGHTED BLANKET
If you or your loved one is feeling particularly stressed or anxious, a weighted blanket can be a fantastic addition to your inner child products.

Like many of us who need to heal our inner child, I severely lacked affection growing up.
Weighted blankets help simulate the feeling of being held or hugged.
15.

ESSENTIAL OILS
Gifting essential oils to your loved one is a wonderful way to provide them some holistic healing.
Aromatherapy has been used for thousands of years, and it provides countless benefits — like calming energies.
Essential oils for inner child healing ⤵️
⭐ Lavender
⭐ Chamomile
⭐ Peppermint
⭐ Sweet orange
⭐ Bergamot
I recommend Plant Therapy essential oils, because they're high quality, vegan, and cruelty-free!
Gift a bunch in this 7 & 7 Essential Oil Set, which features 7 single oils and 7 synergies.
*While using essential oils, be sure to use them in a well-ventilated room and keep harmful ones away from pets and kids.
More on essential oils:
16.

HIMALAYAN SALT LAMP
Himalayan Salt Lamp helps illuminate a room with a warm, pleasant, and relaxing amber glow.
These lamps also have some benefits, such as boosting mood, helping air quality, and helping you sleep.
It's an awesome inner child gift for anyone who needs more calmness and tranquility in their life!
17. SUBSCRIPTION BOX
I've been subscribed to Goddess Provisions for a couple of years now, and I think it's a fantastic gift for your loved one who needs inner child healing.
What's Inside:
⭐ Crystals, Aromatherapy, Beauty, Snacks, Tools for Spiritual Growth
⭐ 5 to 7 full-size products in each box
⭐ 100% vegan and cruelty-free
⭐ Typical box value $80-$100
⭐ Free U.S. shipping!
The price for the box starts at $27.75 / month.
I've truly loved every box I've received!
More subscription boxes to gift:
Inner Child Healing Gifts for Yourself and Others:
Whether you buy these inner child presents for yourself or a loved one, the benefits are the same.
These 17 activities, games, and books are an incredible way to activate your inner child.
Need a recap? ⤵️
🎁 Oracle cards (Work Your Light, Queen of the Moon)
🎁 Crystals (Smoky Quartz, Black Tourmaline, Rose Quartz)
🎁 Adult Children of Emotionally Immature Parents
🎁 Play-Doh
🎁 Friendship bracelet making kit
🎁 SEGA
🎁 Goddess Provisions subscription box
💾 Bookmark this page for when you need a reminder of ways you can reconnect with your younger self.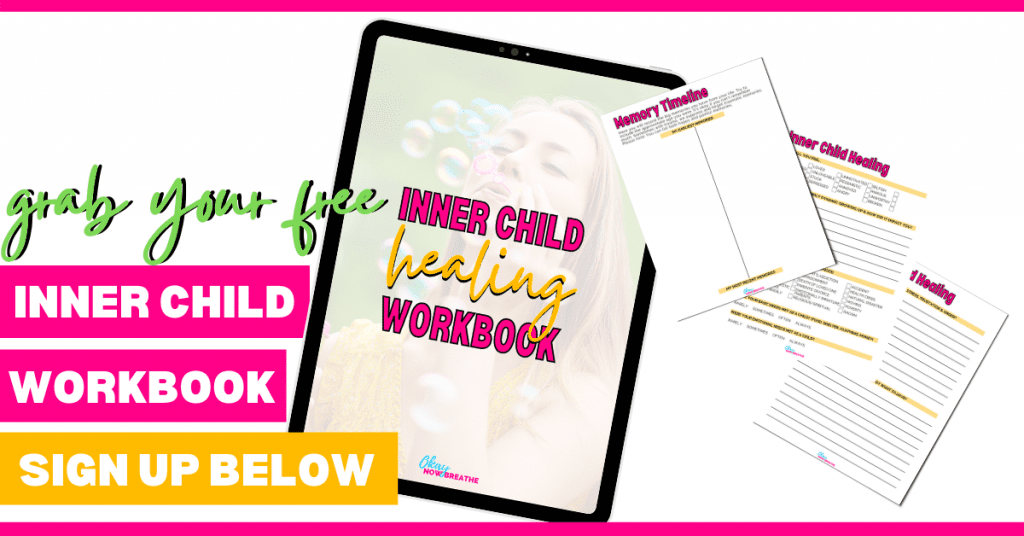 More inner child healing posts:
---
Did you know there's online therapy?
Online Therapy is a complete online therapy toolbox.
Your therapy toolbox includes:
Live video, voice, or text chat session with your therapist
8 easy-to-follow sections, including 25 worksheets
Activity plan, journal, and tests
Yoga and meditation videos
What I love about Online Therapy is that there are several life-changing options and therapists available, and you don't even have to leave the comfort of your home.
This means you never need to worry before getting help.
👉 Get 20% off your first month with my exclusive link.
---

Facebook | Instagram | YouTube | TikTok | Pinterest
Inner Child Gifts