DISCLOSURE: I am not a mental health professional. If you need help finding a mental health care provider, call 1-800-662-HELP (4357) or visit Online Therapy to call, message, or video chat a certified therapist online. This post contains affiliate links. As an Amazon Associate, I earn from qualifying purchases. I may also receive compensation from Online Therapy or other sources if you purchase products or services through the links provided on this page. You can read my full disclaimer.
The Self-Love Languages
Self-love languages are essentially different types of self-care.
While all types of self-care (which we'll get more into later) are crucial for our mental wellbeing, we all have one main self-love language.
This basically means that a particular type of self-care makes us feel most content, most fulfilled, and most happy.
5 Self-Love Languages
The five types of self-love languages are Words of Affirmation, Quality Time, Acts of Service, Physical Touch, and Receiving Gifts.
(These are based on the love languages in this eye-opening book.)
And while all of these self-love languages are important to our self-love regimen, one or two of these might be more vital than the others.
Why learn self-love languages?
It's crucial to know that not all of us get the same gratification or fulfillment from certain types of self-care.
When we don't engage in our dominant self-love language on a regular basis, this can deplete our self-love tank.
Warnings of not enough self-care:
💗 Feeling burned out — stress, anxiety, brain fog, insomnia
💗 Feeling like you're neglecting yourself and your needs
💗 Feeling angry at yourself and the world
This is why it's so important to discover what your main self-love language is, so you can start incorporating more of the self-care you deserve.
With that being said, let's dive deeper into each of these self-love languages so you can discover yours!
Five Self-Love Languages
1.

WORDS OF AFFIRMATION
Words of Affirmation self-love language is all about thinking and speaking self-love.
This means giving yourself pep talks filled with loving and supportive words is the ulitmate form of self-care.
Encouraging yourself through words allows you to feel loved, safe, and appreciated!
Examples of Words of Affirmation:
⭐ Speaking positive affirmations
⭐ Giving yourself compliments
⭐ Writing yourself a love letter
⭐ Journaling about what you're grateful for
⭐ Being your biggest cheerleader
Download these self-love affirmations to get started 👇
More on words of affirmation:
2. QUALITY TIME
Quality Time self-love language inspires you to be present in self-love.
This means you feel most fulfilled when you spend time alone doing things you love.
Quality time also encourages you to mindfully focus on being in the present moment while truly getting to know who you are.
Examples of Quality Time:
⭐ Being engrossed in your favorite hobbies
⭐ Relaxing in nature
⭐ Reading a new book — Try Audible and get two free audiobooks!
⭐ Watching your favorite movie
More on quality time:
3.

ACTS OF SERVICE
Acts of Service is the ultimate self-love language of doing self-care.
This means doing things for yourself that make your life easier for you.
Preparing and accomplishing tasks makes you feel most content.
Examples of Acts of Service:
⭐ Cleaning, organizing, and planning
⭐ Going to therapy
⭐ Attending a doctor's appointment
⭐ Completing what's on your to-do list
Related acts of service post:
4.

PHYSICAL TOUCH
Physical Touch self-love language allows you to feel self-care.
You feel your best when you do things that make your body feel good and comforted.
This can also mean focusing on exercise and nutrition.
Examples of Physical Touch:
⭐ Going to a spa
⭐ Getting a massage
⭐ Taking a hot bubble bath
⭐ Doing your skincare routine
⭐ Engaging in self-pleasure
Related post on physical touch:
5.

RECEIVING GIFTS
Receiving Gifts self-love language means you reward self-care.
You feel most content when you spend money on things you enjoy, like buying gifts for yourself.
You also enjoy rewarding yourself when you accomplish something.
Examples of Receiving Gifts:
⭐ Buying stuff for hobbies
⭐ Going out to eat
⭐ Taking a vacation
⭐ Investing in your education
⭐ Getting a monthly subscription box
What's your main self-love language?
Now that I've read these self-love languages, I'm sure you can gravitate to at least one of them.
A quick recap on self-love languages:
💗 Word of Affirmation: Speaking and thinking self-love
💗 Quality Time: Be present in self-love
💗 Acts of Service: Doing self-love
💗 Physical Touch: Feeling self-love
💗 Receiving Gifts: Rewarding self-love
So, which types of self-love languages (aka self-care) make you feel the most fulfilled?
If you still don't know, you can take a quiz to discover your love language.
I challenge you, starting today, to incorporate more of your self-love language into your daily life.
Get ready to start feeling more content, more fulfilled, and more happy!
More self-care posts:
---
Did you know there's online therapy?
Online Therapy is a complete online therapy toolbox.
Your therapy toolbox includes:
Live video, voice, or text chat session with your therapist
8 easy-to-follow sections, including 25 worksheets
Activity plan, journal, and tests
Yoga and meditation videos
What I love about Online Therapy is that there are several life-changing options and therapists available, and you don't even have to leave the comfort of your home.
This means you never need to worry before getting help.
Get 20% off your first month with my exclusive link.
---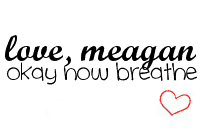 Facebook | Instagram | YouTube | Twitter | Pinterest
5 Self-Love Languages