DISCLOSURE: I am not a mental health professional. If you need help finding a mental health care provider, call 1-800-662-HELP (4357) or visit Online Therapy to call, message, or video chat a certified therapist online. This post contains affiliate links. As an Amazon Associate, I earn from qualifying purchases. I may also receive compensation from Online Therapy or other sources if you purchase products or services through the links provided on this page. You can read my full disclaimer.
Toys for Inner Child
Reminiscing about toys from your childhood is a great way to connect with your inner child.
But actually playing with them?
That's what it truly means to awaken and heal the kid within.
The 33 inner child toys featured below are especially nostalgic for 90s and 2000s babies.
But first…have you downloaded your free inner child healing workbook yet? 👇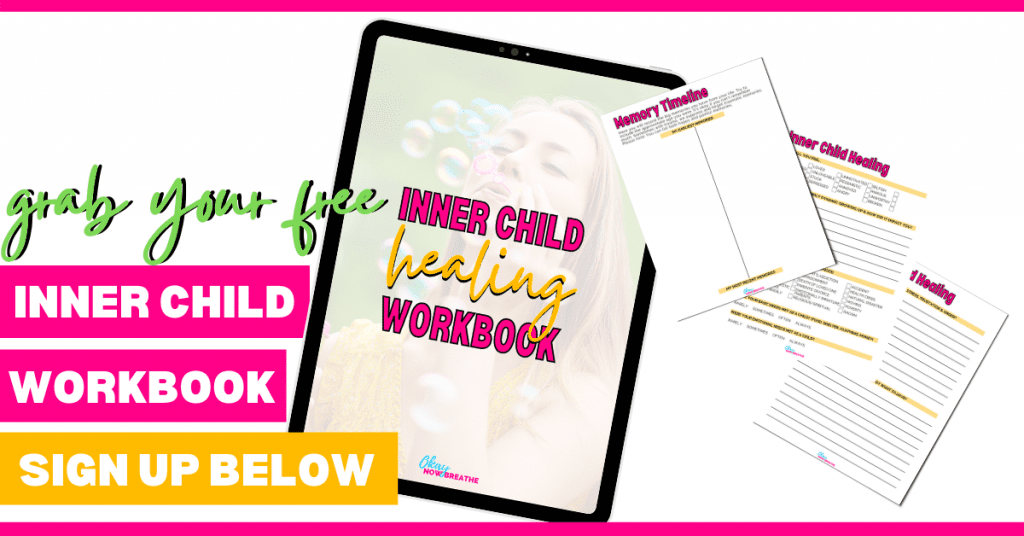 33 Toys for 90s Babies
1. BOP IT!
Oh, the Bop It!.
The toy that encourages patience and teaches anger management skills.
I remember always trying to beat my high score on Bop It! and feeling like I won the lottery whenever I did.
2.

ETCH A SKETCH
I never quite got the hang of an Etch A Sketch.
But it's a creative toy for your inner child.
While your sketch might not come out exactly like you had in mind, you can always turn your Etch A Sketch over, shake it to erase, and try again.
3.

BARBIE
I played the crap out of Barbies.
BUY ON AMAZON
I would put on Avril Lavigne's Let Go album and play with my Barbies as if they were in their own movie.
10/10 I would 100% do that again.
4.

PLAY-DOH
Besides Barbies, playing with Play-Doh was hands down one of my favorite weekend activities as a kid.
It was always so exciting taking the Sunday newspaper (after my dad read it, of course) and spreading it out over the coffee table.
You could play with Play-Doh for hours playing, creating, and connecting with your soul.
5.

FINGER PAINT
I remember first buying finger paint when I was in my late teens.
When I started finger painting, my inner child soared.
To this day, finger painting is one of my favorite activities to activate my inner child.
6.

SIDEWALK CHALK
My favorite way to play with chalk?
Laying on the pavement, getting in a weird position, and having someone else trace you.
There's a 100% hilarious success rate of using chalk this way.
7. TIE DIE KITS
One of the birthday parties I went to as a kid was a tie dyeing party.
Being creative is such a fantastic way to heal your inner child.
Plus, tie dyeing allows you to wear your boldly colorful creation proudly.
8. COLORING BOOKS
Sure, there are adult coloring books like this one.
But I especially love traditional, kid-lovin' coloring books.
I vividly remember coloring in Disney coloring books as a kid, so I gravitate toward those to this day.
9.

SPRINKLER
Ahhh the good ole hot summer days of running through sprinklers.
BUY ON AMAZON
I remember my sister and me riding our bikes around different neighborhoods to find sprinklers that were sprinkling water on the sidewalk.
We would ride back and forth, hoping no one would notice.
10.

SLIP N SLIDE
I have a June birthday, and we always had a Slip N Slide at all my birthday parties.
BUY ON AMAZON
There's something about sliding through ice cold hose water on a hot summer day.
You would pray that none of the dirty Slip N Slide water would land in your mouth.
11.

WATER GUN
Water gun fights are so fun. Until you get sprayed directly in the eye.
The best way to have a water gun fight?
Have a full-on water gun extravaganza with all your closest friends and spray each other until soaked.
12. SAND TOYS
Even though my mom hated it, my dad encouraged me to play with sand toys.
BUY ON AMAZON
Playing in nature is one way we learn about the world as kids.
So the next time you go to the beach, bring some sand toys and let your inner child run wild.
13.

LEGO
It's all fun and games until someone steps on a Lego.
Seriously, why does stepping on these fun little building blocks hurt so bad?
Always monitor your Legos closely, and keep them on the table and far away from any feet.
14.

POLLY POCKET
How freaking cute are Polly Pockets?
They may be pocket-sized, but they're filled with an abundance of magic and imagination.
Don't ask me why I only remember playing with my Polly Pocket in the bathroom sink.
15. EASY BAKE OVEN
You could always just use a real oven to bake stuff, but an Easy Bake Oven is a million times more fun.
The food made in this little magic oven tasted weird to say the least.
But I'll never know what these treats taste like nowadays since I don't eat animal-based products.
16.

LITE BRITE
I could seriously play with my Lite Brite from morning to night when I was a youngin'.
The process of poking the little bulbs into the paper holes is pretty repetitive but little me didn't mind.
Heck, old me wouldn't mind today either.
17.

KALEIDOSCOPE
How trippy are Kaleidoscopes?
You spin this cylinder of magic and images and shapes form right before your eyes.
I always wondered how Kaleidoscopes work, and I'm still not so sure.
18.

TAMAGOTCHI
Tamagotchi was all the rage back in the day.
But that's got me thinking…
Is it morbid to wonder if all these pixel pets of ours just upped and died?
19.

FURBY
Okay, Furbies can get terrifying.
I remember mine going off at random times while tucked away in my closet.
But I took care of my Furby long before I convinced my parents to let us get a dog.
20.

YO-YO
I always wanted to be a pro at yo-yo-ing.
But as you can imagine, I gave up those dreams about a day later.
I'm tempted to pick up a Yo-Yo again and rekindle my ill-fated dream of becoming a yo-yo-ing master.
21.

SKIP IT
No matter the brand, a skip it is bound to destroy your ankles.
But honestly?
A skip it does seem a little more fun than a regular jump rope, and maybe (just maybe) they've improved the quality to no longer break every kid's ankle available.
22.

HOT WHEELS
I always wanted a Hot Wheels track, but I never got one. *sad face*
Birthday after birthday, Christmas after Christmas this dream toy of mine would just not come.
But I guess it's my destiny to give my future kids a Hot Wheels track.
23.

SLINKY
How many times did you put your slinky at the top of the stairs and watch it do its thing on the way down?
Yeah, it would get boring pretty fast, but it was still f-u-n fun while it lasted.
We all know that the worst part of a slinky would be when it got all twisted and messed up.
24.

GAME BOY
I shared a purple Game Boy Color with my sister, because my parents never gave me my own.
Pokemon was for sure my game of choice.
I'd be lying if I said there wasn't a little part of me that thinks I'm 2 kewl 4 skool that I still play with my Game Boy to this day.
25.

NINTENDO 64
I was one of those kids who didn't grow up on Nintendo 64.
I know if I did, my butt woulda been sat in front of the TV more than it already was.
Sure I loved playing outside for hours, but video games were (and still are!) so enticing.
26.

SEGA
I grew up on SEGA (*cues SEGAAAAA song*)
Even though I played the crap outta Streets of Rage, I only beat the game a handful of times.
Oh how I wish SEGA would let you save your game progress.
More games I recommend:
27. SIMS
Sims 2 will always be my favorite Sims generation, but I love them all!
Not to brag, but I own all of The Sims, Sims 2, and Sims 3 games.
I love collecting them, as I happily play Sims at least once a week.
More on The Sims:
28.

ROLLER COASTER TYCOON
I love Rollercoaster Tycoon so freaking much.
What I love most about the series is trying to beat as many scenarios as I can.
All of them are different, so it's exciting no matter how many times you play.
More PC game recommendations:
29.

CANDY LAND
My favorite board game growing up was Candy Land.
I still remember being enthralled by all the colors and characters.
I definitely need to get my hands on Candy Land again and have game night ASAP.
30.

GUESS WHO?
For some reason, I remember always playing Guess Who? while sitting on the floor.
Never at a table.
Maybe I thought that would make me a better guesser?
31. FRIENDSHIP BRACELET MAKING KIT
I've used this friendship bracelet making kit for almost two decades now.
I love making friendship bracelets, because the process of repeatedly tying knots is so relaxing.
The best part is yes, you can make them and give them to your friends.
32. TEMPORARY TATTOO
Temporary tattoos were hot sh*t back in my heyday.
To be totally honest, I still represent a temporary tattoo from time to time.
My favorite temporary tattoos are ones you'd never even consider getting permanently in 1,000,000 years.
33.

SPIROGRAPH
Do you remember becoming hypnotized by your Spirograph?
So many shapes, colors, and mandalas you can create with this art creation.
I can't be the only one who would get frustrated when my Spirograph moved and messed up my shape.
Fun toys for millennials:
For a lot of us, our childhood was taken from us far too soon.
Reconnecting with your inner child is vital to living a more fulfilling life.
Here's a recap of the best inner child toys ⤵️
⭐ Bop It!
⭐ Etch A Sketch
⭐ Barbies
⭐ Play-Doh
⭐ Finger Paint
⭐ Chalk
⭐ Tie Dyeing Kit
⭐ Sprinklers
⭐ Slip N Slide
⭐ Water Gun
⭐ Sand Toys
⭐ Lego
⭐ Polly Pockets
⭐ Easy Bake Oven
⭐ Lite Brite
⭐ Kaleidoscopes
⭐ Tamagotchi
⭐ Furby
⭐ Yo-Yo
⭐ Skip It
⭐ Hot Wheels
⭐ Slinky
⭐ Game Boy Color
⭐ Nintendo 64
⭐ SEGA
⭐ Sims 2
⭐ Rollercoaster Tycoon
⭐ Candy Land
⭐ Guess Who?
⭐ Friendship Bracelet Making Kit
⭐ Temporary Tattoos
⭐ Spirograph
💾 Bookmark this page for when you need to take a trip down memory lane with these nostalgic toys for your inner child.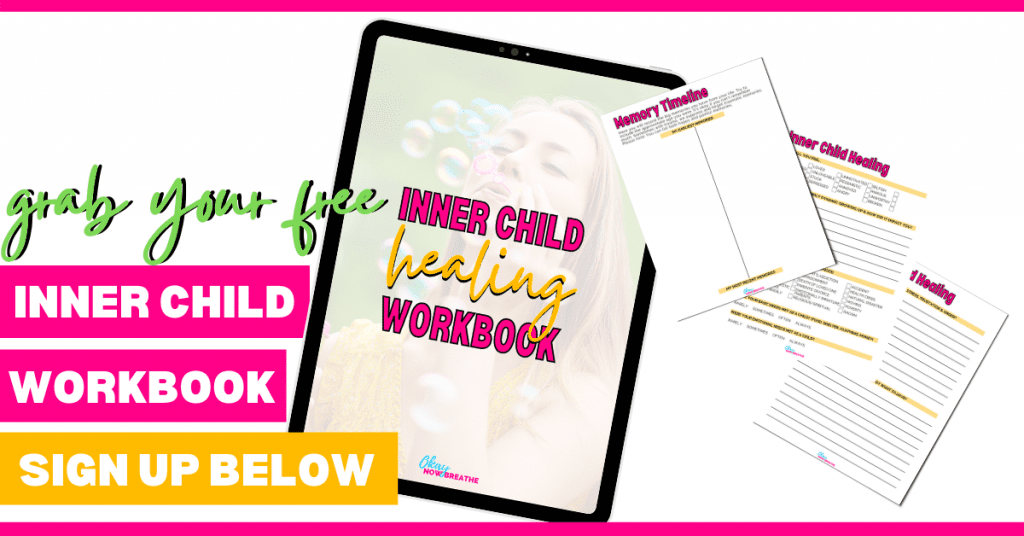 More inner child healing posts:
---
Did you know there's online therapy?
Online Therapy is a complete online therapy toolbox.
Your therapy toolbox includes:
Live video, voice, or text chat session with your therapist
8 easy-to-follow sections, including 25 worksheets
Activity plan, journal, and tests
Yoga and meditation videos
What I love about Online Therapy is that there are several life-changing options and therapists available, and you don't even have to leave the comfort of your home.
This means you never need to worry before getting help.
Get 20% off your first month with my exclusive link.
---

Facebook | Instagram | YouTube | TikTok | Pinterest
Best Toys For Inner Child