DISCLOSURE: I am not a mental health professional. If you need help finding a mental health care provider, call 1-800-662-HELP (4357) or visit Online Therapy to call, message, or video chat a certified therapist online. This post contains affiliate links. As an Amazon Associate, I earn from qualifying purchases. I may also receive compensation from Online Therapy or other sources if you purchase products or services through the links provided on this page. You can read my full disclaimer.
I'm a huge introvert, but I still struggle with chronic feelings of loneliness. And sometimes it's really painful trying to cope.
When I'm having a bad mental health day, I tend to feel really alone.
And that's when the bad thoughts come out to play.
They overtake me, and I have the hardest time being able to cope. I feel no hope and likes there's no way of ever making me feel whole again.
But throughout my struggles of everyday, chronic loneliness, I learned what coping mechanisms help me feel less alone for the time being.
If you're struggling with feelings of being alone, try these 13 reliable ways to cope with severe loneliness.
But first, have you downloaded your free Self-Love eBook? ↓
13 Ways to Cope with Severe Loneliness
1.

ATTEND THERAPY
Therapy can be a crucial part in your ability to cope with loneliness.
Talking to someone who is experienced with what you're struggling with can make all the difference.
Did you know there's online therapy?
Online Therapy is a complete online therapy toolbox.
Your therapy toolbox includes:
Live video, voice, or text chat session with your therapist
8 easy-to-follow sections, including 25 worksheets
Activity plan, journal, and tests
Yoga and meditation videos
What I love about Online Therapy is that there are several life-changing options and therapists available, and you don't even have to leave the comfort of your home.
This means you never need to worry before getting help.
Get 20% off your first month with my exclusive link.
2. PLAY VIDEO GAMES
For some reason, there is still a huge misconception that video games are bad for you.
They make you violent. You're irresponsible and lazy if you play them.
For me, that is the complete opposite.
Playing video games makes me forget my problems associated with my mental health.
They calm my anxiety. They distract me from my depression.
Video games distract me from the real world, and controlling another character even helps to take away some of my loneliness.
The best part is that there are so many different types of video games (RPG, strategy, fighting, racing, etc), so you can find which ones you connect with the best.
My Favorite Video Games:
The genres that fight my loneliness the most are ones filled with storylines and adventure. I love characters I can connect with and storylines I can vibe with.
Take a peek at my list of Best PlayStation Games for Your Mental Health. I talk about my favorite games, such as Kingdom Hearts and Uncharted, that I swear help my well-being so much.
I also have a whole post dedicated to the 4 Ways The Sims Helps My Mental Health Tremendously.
Related posts:
3. READ YOUNG ADULT FICTION
Oh, young adult fiction. Usually so cheesy, but so, so good.
My favorites tend to be YA Contemporary, like Sarah Dessen's books.
When you read a book, you immerse yourself in the story. You kind of forget about everything else that's going on for a few moments.
There's hardly any better feeling than having a book in my hand while I'm laying in the grass, soaking up the sun.
Harry Potter is always a go-to of mine. I even wrote a post on 6 Reasons Why Harry Potter is Good for Your Mental Health.
If you don't own any books, go check one out from the library. Hoopla and Libby by Overdrive are services through your library that you can rent eBooks, audiobooks, and more for free.
You could even read a magazine or two right off the internet, if that's more your fancy.
4. WATCH YOUTUBE VIDEOS
Watching my favorite YouTubers every morning helps fight my loneliness.
A lot of the time I don't even really watch them. I kind of just put the videos on so I can listen to their voices in the background.
You can find videos on pretty much all of your interests.
Love to cook? Watch recipe videos. Love makeup? Watch beauty gurus talk about their favorite products. Love reality TV? Watch vlogs of everyday people.
I honestly would be so much worse off without my YouTube videos. I watch them every single morning to help center myself for the day.
Waking up with terrible anxiety is something I struggle with almost daily, and they help calm me enough to where I can function.
Some of my favorite YouTubers are ThatGirlShaeXo, Jessica Braun, TylerTravelsTV, KathleenLights, and Beauty & The Beastons.
I especially love their vlogs, because it makes me feel like I'm just hanging out with a friend.
Related posts:
20 Vegan YouTubers You Should Be Watching
5. READ SELF-LOVE AFFIRMATIONS
I love me some positive self-talk.
Self-love affirmations are so important to say when you're feeling lonely, because they help you become your own best friend.
They might seem cheesy and maybe even a bit delusional at first, but filling your head with self-love is what your brain needs to hear.
The more you practice self-love, the more natural it seems. The more natural it seems, the more you'll start to believe how worth it you are!
At the end of the day, the only person you've got is yourself.
So take care of yourself, love yourself, and accept who you are at this present moment.
Related posts:
6. DECLUTTER YOUR SPACE
In the past couple of years, I've learned just how soothing decluttering can be.
Too much junk clutters the space, leaving chaos, and even anxiety.
Sometimes all we need for self-care is to have less shit crowding around us.
When you declutter, you distract yourself from everything else going on and focus on the task at hand.
When you do this, your feelings of loneliness should start to melt away.
If you have no idea where to start, here are 80 Things to Get Rid of Right Now to Start Your Minimalism Journey.
You can also watch declutter videos on YouTube to give you ideas.
You can donate your used items (and get a tax deduction) or you can even make some extra cash by selling your items!
Get some self-care and put a little extra money in your wallet. It's a win-win!
7. POP IN A MOVIE
I'm a big movie lover, and you can almost always find me watching one sometime throughout the day.
When you watch a movie, your attention is focused on the characters, the script, and the scenery.
When a movie has your attention, your attention isn't on how lonely you feel.
I really recommend any coming-of-age movies like Now and Then and Gold Diggers: The Secret of Bear Mountain.
You can find more recommendations on my Top 12 Feel-Good Movies to Fight Depression.
If you have Netflix or Hulu, there are so many movies from all different genres. If you don't have Netflix or Hulu, run to your library (or use Hoopla or Libby) and grab a handful from there.
I've discovered some of my favorite movies from the library.
I've recently learned about Tubi, where there's a plethora of free movies and TV shows.
8.

SOAK IN A BUBBLE BATH
Baths became my best friend.
When I had access to a bathtub in my old house, I would take one almost every night as a form of daily therapy.
I'm amazed by how much better I feel when I added baths to my self-care arsenal.
Taking a bath naturally helps our anxiety. The hot water helps calm our minds and relax our bodies.
Baths have even been said to help fight things like mild insomnia.
Related post:
9.

DO WORKOUT VIDEOS
Working out gets your mind off a lot of things. It takes you out of your head and puts you in the present.
Plus, working out alongside videos makes you feel like you're part of the workout class. They're more interactive than you think.
All of these instructors make you feel like you're right there in the studio with them.
I absolutely love the Yoga Booty Ballet series, because they mix dancing with yoga.
One of my absolute favorite places to learn more about yoga poses, flows, and sequences is Yoga Download.
There are a countless selection of free yoga classes, from beginner all the way to advanced (as well as different lengths).
The best part is you can do yoga in the comfort of your own home.
Check more YouTube videos with 10 Best At-Home Workout Videos for Beginners.
10.

HANGOUT WITH YOUR PETS
Animals have a way of sensing our emotions.
They know when we're not feeling our best, and they're likely to come and snuggle up next to us in our worst moments.
If you're feeling extra lonely, you can always cuddle up with them as you watch your favorite movie. I recommend any of these.
But if you have the energy, play fetch or take them on a walk. Try to get out of the house a little bit and soak up some nature.
Mother Earth has an amazing way of making me feel more steady and grounded.
Related post
11.

DO PHOTOGRAPHY
You definitely don't have to be a professional photographer to fight loneliness.
Whether you have a DSLR camera or just your cell phone, you can take pictures.
Go around your house and take a picture of anything that sparks your interest. Walk around your neighborhood and capture the trees, animals, and flowers.
Practice self-love and take selfies.
Taking helps you focus on the details of the Earth instead of details in your head.
It takes you out of your head and places you into the present moment.
12.
HOST A COOKING SHOW
When you're in the kitchen, pretend you have your own cooking show.
Explain the meal. Give details on the ingredients. Be enthusiastic.
For some reason, I've always done this. Almost every time I cook, I pretend I have my own cooking show.
Talking out loud to a pretend audience helps me feel like I'm less alone.
And you don't have to be a chef to cook a meal either. Follow along with recipes you find on Pinterest or in ones of these vegan cookbooks.
There are countless meals, and I know you'll find one that looks appetizing.
13. SIT IN NATURE
I feel so amazing when I'm in nature. There's hardly any other way I feel more at peace with myself.
I love breathing in the fresh air and soaking up all the sounds of the earth.
You can walk through your neighborhood, ride your bike around town, or hike at your local forest preserve.
You can even just lie in the grass and watch the clouds go by.
I love, love, love doing yoga outside.
It's putting two of my favorite things together and embracing some of my most peaceful moments.
It's a very mindful experience, and I highly recommend it.
Cope with Loneliness
Chronic loneliness can be tough to cope with.
What ways do you fight loneliness?
Give us some ideas in the comment section below!
---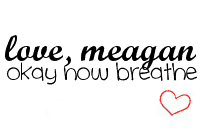 Facebook | Instagram | YouTube | Twitter | Pinterest
Self-Love eBook
In this FREE 16-page, detailed eBook, I offer all the inside knowledge I personally use on my self-love journey.