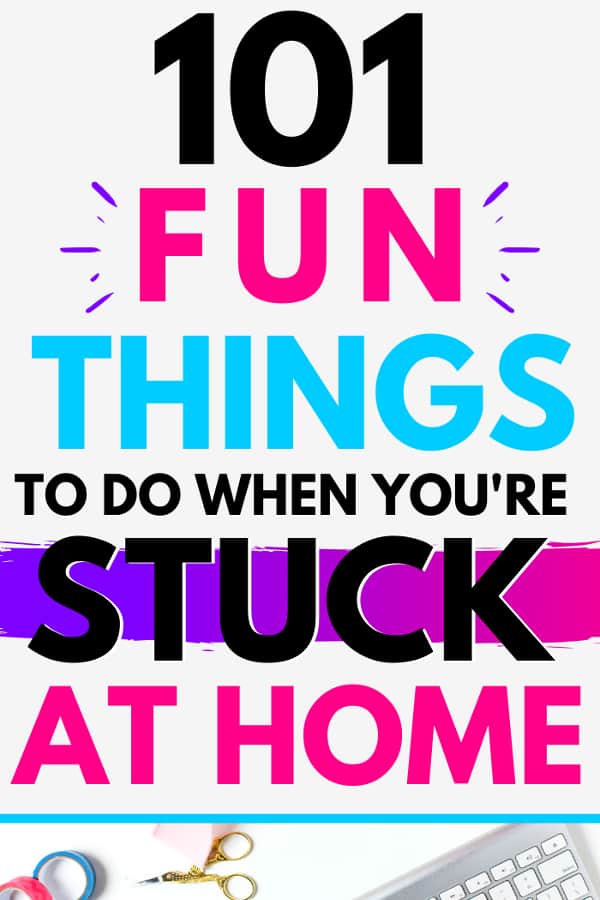 DISCLOSURE: I am not a mental health professional. If you need help finding a mental health care provider, call 1-800-662-HELP (4357) or visit Online Therapy to call, message, or video chat a certified therapist online. This post contains affiliate links. As an Amazon Associate, I earn from qualifying purchases. I may also receive compensation from Online Therapy or other sources if you purchase products or services through the links provided on this page. You can read my full disclaimer.
Being stir-crazy and stuck at home can make you pretty desperate when you're bored and looking for fun things to do.
You can be stuck at home due to illness or a multitude of other factors, which can make you feel lonely or bored out of your mind.
Instead of feeling cabin fever, why not try out this gigantic list of 101 fun things to do at home when you're bored?
101 Fun Things to Do at Home When Bored
1. Discover a new podcast → Check out mine here!
2. Reread a book you that's been sitting on your bookshelf
3. Listen to a new audiobook → Hoopla and Libby by Overdrive are free streamers through your library
4. Style new outfits from clothes you already have in your closet
5. Dance in your underwear
6. Find instrumental versions of your favorite songs and have a karaoke session
7. Follow along to a makeup tutorial
8. Complete a jigsaw puzzle without looking at the box
9. Sweat to a free workout video
10. Finally follow along to a recipe in that cookbook you've had for years
11. Soak up knowledge through a documentary → You can find a bunch of free documentaries on Tubi
12. Fill up the bathtub with bubble bath and bath bombs
13. Give yourself a facial
14. Create a vision board by cutting out pictures of your goals and aspirations
15. Diffuse some essential oils
16. Teach yourself to meditate
17. Fill in the pages of a coloring book
18. Video chat a loved one
19. Watch Disney World vlogs on YouTube → TylerTravelsTV and DisneyKittee are my favorites
20. Build a fort made of blankets and pillows
21. Make paper airplanes
22. Put more hours into that video game you've been trying to beat
23. Bake homemade cookies
24. Grab a flashlight, turn off the lights, and make shadow puppets on the wall
25. Make some popcorn and have a horror movie marathon
26. Teach yourself how to juggle
27. Prep your meals in advance
28. Practice origami
29. Declutter your house, room by room
30. Rewatch old home videos
31. Look through old family photos
32. Rearrange the furniture in your home
33. Watch Pick-A-Card tarot and oracle card videos → Here are my favorites
34. Write a poem
35. Blow bubbles
36. Create a friendship bracelet
37. Learn to knit
38. Deep clean a room in your house
39. Play a card game
40. Get in comfy clothes and have a Disney movie marathon
41. Delete old, unnecessary stuff off your phone
42. Set new goals for yourself
43. Sew back on the button that fell off your favorite blouse
44. Create a pay-of-debt budget, spreadsheets optional
45. Practice new yoga poses
46. Reorganize your pantry
47. Try a new hairstyle by following along to a YouTube video
48. Write a letter to your future self
49. Paint your nails all different colors
50. Take that much-needed nap
51. Enter a magical world with a Harry Potter marathon
52. Scrub your floors until they're pristine
53. Plan your next vacation
54. Fill up a donation box in your garage to keep items until you can donate them
55. Have breakfast in bed
56. Visualize your dream life and write all the details in a notebook
57. Watch funny YouTube videos
58. Make a travel bucket list
59. Pin on Pinterest
60. Reorganize your garage
61. Fill out surveys and make some extra cash with Swagbucks and PaidViewpoint
62. Open up a dusty board game
63. Deep clean your car
64. Complete a Sudoku puzzle
65. Figure out your personality type
66. Acquire a green thumb and do some gardening
67. Finger paint a masterpiece
68. Play hide-and-seek with your pets
69. Read a few new blogs
70. Fill in a crossword puzzle
71. Try to do the splits and become more flexible
72. Watch the sunset from your porch
73. Be creative and do some crafts
74. Have a piping hot cup of tea in your pajamas
75. Create and drink a delicious mocktail
76. Listen to self-love affirmations
77. Play Charades
78. Finish a word search puzzle
79. Go to your backyard and find the coolest rocks and bring them inside
80. Do some DIY repairs
81. Research your family tree
82. Start a blog
83. Window shop online
84. Change your mindset on money
85. Learn a new language
86. Text someone you haven't talked to in a while
87. Do your laundry and immediately fold and put it away
88. Practice your photography skills
89. Take selfies with the ugliest facial expressions you can possibly make
90. Play with Play-Doh
91. Learn how to video edit → I use Movie Studio Platinum
92. Draw with chalk on your driveway
93. Donate to a charity you believe in
94. Pretend it's Halloween and create a costume out of things you already own
95. Have a water balloon fight
96. Send an email to a loved one
97. Braid your hair
98. Light some candles and give and receive a massage
99. Put lotion on your entire body
100. Select a few oracle cards and meditate on them
101. Write a gratitude list of all the things you're grateful for
Being Bored at Home
When you're stuck at home (for whatever reason), it doesn't take much to feel stir-crazy.
Which of these 101 fun things to do at home when you're bored are you most looking forward to?
Related posts:
---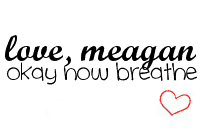 Facebook | Instagram | YouTube | Twitter | Pinterest
Self-Love eBook
In this FREE 16-page, detailed eBook, I offer all the inside knowledge I personally use on my self-love journey.